Articles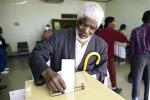 Mohamed Motala - The ANC is set to receive about 60% of the vote nationally largely from voters living below the poverty line. For middle class South Africans it is a perplexing contradiction that the ANC continues to stay in power. The party goes on at Nkandla with its swimming pool, underground bunker, cattle kraal and chicken coops to celebrate, feast and protect President Jacob Zuma. There is even a plan to build an entirely new town in the president's home village. How is the ANC able to do all this in full view of the desperately poor and still get large numbers of poor South Africans to vote for it?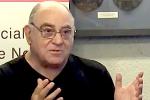 Richard Pithouse - Alistair Sparks, , has opined that the 'Vukani Sidikwe' or 'Vote No' campaign led by Ronnie Kasrils and Nozizwe Madlala-Routledge will not make an "iota of difference" and that the "ANC will not be shaken at all." He's right in so far as the campaign is unlikely to make an iota of difference to who wins the election and by how much. But the often cartoonish vitriol directed at Kasrils in particular, as well as the 'Vote No' campaign in general, shows that Sparks is entirely wrong about the ANC being left unshaken by the campaign.
John Treat and Enver Motala - While finding solutions to South Africa's high rate of unemployment continues to occupy a leading place in national debate, on-going strikes over wages and working conditions are still met with threats of job cuts from employers. At the same time, mainstream discussions of unemployment are dominated by voices allied to the corporate sector that unfortunately also fail to recognise the structural nature of unemployment under the prevailing economic system. This has profound implications for the interventions that are considered when addressing the problem of joblessness. It is time to alter the discourse. We need a more honest engagement with the structural causes of unemployment in our public debates.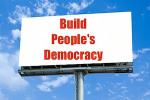 Dale T. McKinley - Messy alliance politics are clouding issues in the run up to the 2014 general election, but community organisations and civil society groups across the country have welcomed moves by NUMSA to forge an independent and anti-capitalist united front of the broad working class. For the first time in democratic South Africa, a COSATU-aligned union has openly declared that it no longer wants to be in a political alliance with the ANC. NUMSA's moves are embryonic and it remains to be seen if stated intent can be translated into practice, but the door is officially opened to new possibilities for South Africa.
More Articles
Videos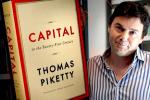 Watch - Both mainstream and leftist economists are heaping praises on French economist, Thomas Piketty's book, Capital in the Twenty-First Century. In his review of the book, New York Times columnist Paul Krugman argues, "The big idea of (the book) is that we haven't just gone back to 19th-century levels of income inequality, we're also on a path back to "patrimonial capitalism," in which the commanding heights of the economy are controlled…by family dynasties...This is a book that will change both the way we think about society and the way we do economics." In this interview Krugman talks about the book to Bill Moyers.

Watch - The Universe is teeming with planets. Astronomers now believe that every star in the galaxy has a planet and they speculate that up to one fifth of them might be able to harbour life. Only we haven't seen any of them - yet. At Princeton's High Contrast Imaging Laboratory, Jeremy Kasdin and his team are looking to change that with the design and engineering of an extraordinary piece of equipment: a flower petal-shaped "starshade" that allows a telescope to photograph planets from 50,000 kilometers away. It is, he says, the "coolest possible science" and it could help us find another Earth-like planet in a decade.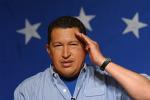 Watch - Prof. Edgardo Lander Of Universidad Central De Venezuela argues that a major success of President Hugo Chavez's Bolivarian Revolution was that social policies led to a very significant reduction of poverty and inequality making Venezuela the least unequal country in Latin America. More importantly there was a significant transformation of popular political culture. For many Venezuelans, the political system wasn't responding to their needs. But that changed dramatically under Chavez. People now feel that they can organise to bring about change. On the negative side however the entire Venezuelan economy has become exceedingly dependent on the production of oil. Efforts to diversify the economy have been weak.
Popular Now