Articles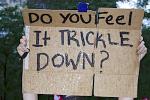 Ebrahim-Khalil Hassen - Have we reached the end of the road for redistribution in South Africa? Recent publications by the World Bank and the South African Communist Party suggest that the time for redistribution may well be over. The oddness of the pairing is remarkable, but after a strong focus on expanding services, both the SACP and the World Bank argue that South Africa must now focus on the economy. The problem however is that much of what is being proposed rests on South Africa rapidly improving its economic growth rate to at least 4,5% per annum, or more ambitiously to 7% over a sustained period. The likelihood of this occurring is extremely slim.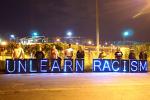 Tim Wise - When I was Michael Brown's age I spent quite a bit of time in an altered state, unconcerned that such a condition might serve as a rationale for my demise at the hands of law enforcement. Indeed, I never even gave much thought to the likelihood that such behavior might land me in jail. I have called for the initiation of the hashtag "#IWasNoAngelEither" on Twitter to encourage those of us who are white to come out of the closet and confess just how non-angelic we have been, all while relatively secure in the knowledge that our misdeeds would likely go unpunished.
Glenn Ashton - South African economic prospects have recently been downgraded, yet again, by major credit ratings agencies (CRA's). Over the years, many institutions have reviewed the role of CRA's and there remains profound ambivalence about their lack of independence. There was a degree of schadenfreude when various EU institutions howled about the downgrading of Greece, Ireland and Portugal to junk status by the CRA's after the 2009 financial meltdown, while equally speculative calls by the agencies on developing nations like Argentina, Ukraine and now South Africa are ignored. It appears that the erosion of southern institutions stands to benefit first world capital markets by reducing the value of essential commodities like land, metals, energy and labour.
Manuel Perez-Rocha & Julia Paley - A decade ago hundreds of thousands of protesters filled Central America's streets warning of unemployment, poverty, hunger, pollution and diminished national sovereignty that could result if a free trade agreement were approved. Ten years after the approval of the agreement many of the effects they warned about can be seen. Overall economic indicators in the region have been poor, with some governments unable to provide basic services to the population. Farmers have been displaced and amid significant levels of unemployment, labour abuses continue. Workers in export assembly plants suffer poor working conditions and low wages, and natural resource extraction has proceeded with few protections for the environment.
More Articles
Videos

Watch - What is misemployment? The School of Life has come up with a handy concept to describe human value, which seems to be ignored in unemployment debates. Whenever unemployment comes down, it sounds like really good news. It's great that productive forces in the economy are growing and there'll be a little more money in people's pockets. But if one gets a bit more ambitious about human potential, the picture become more complicated. Misemployment means being in work, but of a kind that fails to tackle, with any sincerity, the true needs of other people. This is labour that generates capital without making any contribution to human welfare and flourishing. The rate of misemployment in modern economies is very high.

Watch - A grand jury in Ferguson, Missouri, has decided Officer Darren Wilson will not be indicted after killing unarmed teenager Michael Brown. In reaction to the decision, protests have swept the U.S. in cities like New York all the way to the Golden Coast of Oakland, California. Professor Gerald Horne and civil rights organizer Kevin Alexander Gray contend that the Ferguson grand jury decision is in line with U.S. history. Gray, co-editor of the book, "Killing Trayvons: An Anthology of American Violence", calls for independent citizens' review boards to examine police violence in local communities and enodrses the idea of a "Michael Brown law" requiring police to wear body cameras.

Watch - The Swedish Court of Appeals upheld the continued detention of Julian Assange on Thursday, 20 November 2014. Assange has been held for four years without being charged with a crime, two of which he has spent in asylum at the Ecuadorian Embassy in London. Michael Ratner, U.S. lawyer for Assange and president emeritus of the Center for Constitutional Rights provides some insights into the implications of this latest development. While the prosecutor in the Assange case was reprimanded by the Swedish court for failing to move the case forward. This latest ruling still does not provide Assange with any immediate remedy, contends Ratner.
Popular Now