Articles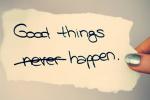 Glenn Ashton - We live in tough times, often adrift in despondency. Given the scale of the challenges we confront - climate change, overpopulation, inequality and economic uncertainty compounded by the modern plagues of debt and overwork - it is a daily miracle we are able to extract ourselves from our beds. In spite of these realities I note a growing tendency toward increased optimism, manifesting at many levels - global, national and local. Perhaps my sense of a more empathetic zeitgeist only manifests in the circles I move in, perhaps it is imaginary. But the signals are pretty widespread.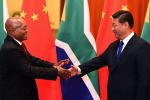 Alexander O'Riordan - While the 'Rhodes Must Fall' protestors have successfully toppled the Rhodes statue at the University of Cape Town, the latest signs are that the global economic order is only getting stronger albeit with a few changed faces. In much the same way that replacing statues of old white capitalists with that of new black capitalists does not change the rules of the economy, so too is there growing evidence that China and other emerging economies are tracking closer and closer to reinforcing rather than rewriting the current global system.
Eddie Cottle - When South African security services prevented a Cape Town girl from boarding a plane allegedly to join ISIS, many South Africans were pleased but at the same time surprised at how swift the reaction of our security services were. How come the same reaction is not applied to South African Zionist Jews serving in the Israeli Defence Force? The swift action of the South African security services was carried out in terms of the Regulation of Foreign Military Assistance Act. This act states that it is illegal, as a South African, to go into a "conflict zone" and render assistance to any side.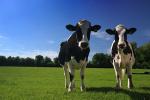 Chris Hedges - The normal life span of a cow is 20 to 25 years. The life span of a cow on a dairy farm, one whose reproductive system is often speeded up through administering hormones such as estrogen and prostaglandin, is five to seven years. At points during the final four or five years of their lives, ovulating cows are restrained in a "rape rack" and inseminated with a sperm gun that is thrust deep into their vaginas. Once their milk productivity decreases, usually after a few pregnancies, they are killed. Should we be overlooking the suffering of cows on dairy farms?
More Articles
Videos

Watch - Mechanic, philosopher and author of "The Case for Working with Your Hands" and "The World Beyond Your Head", Matthew Crawford, argues that a new frontier of capitalism has been opened (the attention economy), which seeks to dig up and monetize every bit of private headspace. With ever-increasing demands on our attention, how do we focus on what's really important? The answer is to stop being passive consumers of manufactured experiences and become people who engage in skilled practices which establish ecologies of attention that can give coherence to our mental lives. Examples include cooking an elaborate meal, fixing or building something or playing a musical instrument.

Watch - Greece is fast running out of money. The country has ordered all state bodies to place their cash reserves in the nation's central bank, the Bank of Greece, as it struggles to stay afloat. Greece is supposed to receive the last installment of its bailout funds from European creditors, but the country's new anti-austerity Syriza party has expressed concerns about its terms. Creditors are reportedly pressuring the country to restructure its labour market and curtail its pension system; Syriza has instead done the opposite by increasing pension payments to lower-wage workers.

Watch - Two decades ago, a psychology student doing his training at one of Argentina's oldest psychiatric wards kept being asked by his family and friends what it was like to work in there. So he came up with an idea: to let the patients explain in their own words. The first radio station to broadcast from inside a mental hospital was born. Radio La Colifata - has been on air from Hospital Jose Borda in Buenos Aires for 23 years. The voices it includes are enough to make anyone in the mainstream world of journalism stop, listen and think about how truth lies beyond what has been institutionally prescribed.
Popular Now