Articles
Anna Majavu - The mass dismissal of the cast of the soap opera, Generations, by Mfundi Vundla after they went on strike for residual payments is something that used to happen in Hollywood in the 1920's - almost 100 years ago. Vundla's refusal to pay residuals is almost one century out of touch with modern thinking. That he was willing to fire the actors who went on strike and take the show off the air, with the SABC's blessing, is hugely problematic. Meanwhile regulations established by our government to support black filmmakers are having the paradoxical effect of placing filmmaking out of the reach of the average black producer.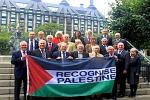 Jamie Stern-Weiner - On October 13, British MPs voted 274 to 12 to recognise the State of Palestine. What are the implications? First, the Labour leadership officially endorsed recognition, as did a large majority of Labour MPs. Second, while Liberal Democrat ministers abstained, the party supports recognising Palestinian statehood, as did nearly every Liberal Democrat MP who voted. Taken together, and despite the high rate of Tory abstention, the vote demonstrated strong support for recognition of Palestine that crossed party lines. Throughout the parliamentary debate, anger at Israel's relentless settlement of the West Bank, cruelty in Gaza and rejection of the international consensus two-state solution was palpable.
Dale T. McKinley - The South African National Defence Force (SANDF) is drowning in a sea of mismanagement, corruption, political manipulation and strategic myopia. While this state of affairs will probably not result in an imminent 'attack' on the Union Buildings, as was the case in 2009 when angry rank-and-file soldiers protested over conditions of service, the ongoing fallout is much worse. Despite a mountain of evidence stemming from the 1990's arms deal detailing gross mismanagement and corruption involving SANDF and Department of Defence officials, hardly any of those responsible have been held to even the most minimal of disciplinary standards.
Arianne Shahvisi - Middle-class outrage at the recent removal of Banksy's graffiti in an area of poverty and racial tension, Clacton-on-sea, indicates how disconnected the bourgeoisie are from the realities of working-class life in Britain. Frankly, Banksy's artwork is not particularly interesting or noteworthy, and his latest piece is no exception. It rarely reaches beyond the standard of a newly-politicized adolescent. It certainly wasn't game-changing and would have made no substantive difference to the lives of the people of Clacton-on-sea. It was destined to make its way into books, the Internet and T-shirts, disembodied of any connection to its original context, and thereby robbed of its power to inspire change.
More Articles
Videos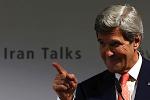 Watch - As the November 24 deadline approaches for the end of the Iran and P5+1 negotiations, analysts are speculating about the state of negotiations and what it would mean if a deal is signed. The circumstances and tone of the negotiations have changed since Iran is currently being viewed as a potentially valuable partner in the war against the Islamic State (ISIS). Negotiations have reached a level where there is the possibility of the U.S. lifting sanctions against Iran and allowing it to develop nuclear capacity for domestic energy purposes. Larry Wilkerson, member of the Republican Party and former Chief of Staff to Secretary of State Collin Powell, says he is optimistic that negotiations with Iran are 95% complete.

Watch - Women pop stars are dominating the charts these days. This is a major victory for feminism, right? Alas, it seems that some women are reaching the top of the charts by less than feminist tactics. Commenting for The Guardian, Harriet Gibsone has made an amazing, sharp-humored video on how you too can be a female pop star. Her tips include hiring a man to help you write a song, preferably about your body, because that's what you fans will want. And instead of merely celebrating normal-sized bodies for women by just having one, "address your lack of thinness with lyrics about 'skinny bitches'".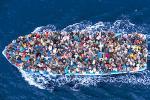 Watch - Fifty million people in the world today have been forcefully displaced from their home - a level not seen since WWII. Right now, more than three million Syrian refugees are seeking shelter in neighbouring countries. With wars going on continuously, the average time that a refugee will spend in exile is 17 years. On a global scale, every day 32,000 people will be displaced from their homes on average. Most refugees, 86%, live in the developing world. Melissa Fleming of the UN's refugee agency calls on the world to make sure that refugee camps are healing places where people can develop the skills they'll need to rebuild their hometowns.
Popular Now