Articles
Glenn Ashton - If genetic modification of our food were not enough, biologists continue to push the boundaries of their ability to alter life on earth in novel and unpredictable ways. The latest version is known as synthetic biology, or "synbio". We are all familiar with chemical based artificial ingredients, especially flavourants and preservatives, in our food. However our evolving ability to manipulate genes enables us to synthesise entirely new living organisms in previously unimaginable ways. Get ready for a new synbio product that is about to enter mainstream society in a big way - a supposedly "nature identical" vanilla essence ready to go on sale. Ice cream lovers should take note.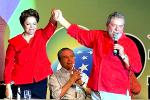 Pepe Escobar - Unlike the US and Europe, neoliberalism in Brazil has been repeatedly knocked out at the ballot box since 2002, when Lula was first elected president. As Dilma Rousseff argued at the UN last month, Brazil is trying to fight a global crisis marked by increasing inequality without provoking unemployment and without sacrificing workers' jobs and salaries. Meanwhile Brazil is slowly but surely moving from the semi-periphery to being closer to the center of the action in international relations because of its own regional geopolitical relevance and mostly because of its leading role among the BRICS. As much as the Brazilian model of income distribution is against the interests of big business, Brazilian foreign policy is now diametrically opposed to Washington's.
Emile Schepers - Brazil's incumbent president, Dilma Rousseff, of the left leaning Workers' Party (PT) won a close election on Sunday, defeating right winger Aecio Neves, of the so-called Social Democratic Party (PSDB) by a margin of 51.56% to 48.52%. The falloff of the vote for Rousseff since her first election in 2011 can be attributed to several things: The sharp worldwide drop in the price of oil, which has led to an economic slump in Brazil. There were also riots last year over the quantity of money government was spending on the FIFA World Cup. At the same time, while poverty has been drastically reduced, health, education and transportation services urgently need improvement.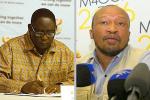 Leonard Gentle - NUMSA gains nothing from the charade of ANC mediation and the endless postponement of the organisational consequences of what is actually a major political break. COSATU's unending internal shenanigans and the ANC's Task Team are at best, a distraction and at worst, a cynical ploy to drain NUMSA's energy in on-going self-defeating procedures. NUMSA should just get on with the December launch of its much-postponed United Front. There is everything to be gained there. Like the EFF, NUMSA will face every kind of demonization and character assassination. But that is the path of social justice.
More Articles
Videos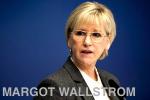 Watch - Sweden's new centre-left government announced this week that it has recognised the Palestinian state, making it the first EU country to do so. Sweden's foreign minister, Margot Wallstrom, told Al Jazeera that recognising Palestine will put each party on a level playing field and help move peace talks forward. She said that Sweden is hoping that this new development will inject some new dynamics into the now-suspended peace talks by making the parties less unequal. Wallstrom also said she hoped that Sweden's recognition of Palestine would give new hope to young people in both Palestine and Israel. Meanwhile Israel has recalled its ambassador to Sweden in protest against the decision.

Watch - Mass person-to-person collaboration has the potential to upend the fundamental power structure of the world as we know it. Not just hyperbole, but a process already taking place across the UK and the world. Us Now follows the fate of Ebbsfleet United, a football club owned and managed by 30,000 of its online fans; Zopa, a bank in which everyone is the CEO, and CouchSurfing, a vast online network whose members share their homes with strangers. The founding principles of these projects - transparency, self-selection, open participation - are fast becoming the mainstream of how our social and political lives are governed. This film describes this transition, and confronts UK politicians George Osborne and Ed Miliband with the possibilities for a new brand of participative government.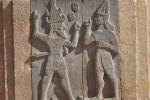 Watch - In March 2001, the Taliban destroyed the Buddhas of Bamiyan, 6th century statues carved into the rock in Afghanistan. Today the war in Syria is putting valuable cultural artefacts under threat. Lisa Ackerman, Executive Vice President of The World Monuments Fund, talks about how the current Syrian civil crisis has caused catastrophic destruction to the old city Aleppo and left its antiquities in the hands of looters. Most tragically, basalt relief sculptures unearthed in the Temple of the Storm God, which date back from the third to the second millennium B.C., appear to have been destroyed.
Popular Now