Articles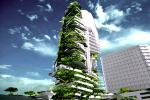 Jodie Gummow - With last week's news that Earth's resources have slipped into an "ecological deficit" for the rest of 2014, many countries around the world have come under scrutiny for taking more from nature then their own ecosystems can supply. What exactly is this ecological debt? Essentially, it means we have used up all the planet's natural resources available for an entire year - think deforestation, soil erosion and carbon dioxide emissions - so now we're running a deficit. In other words, human consumption has exceeded our planet's capacity to regenerate. In the interest of curbing our own ecological overspending, here's a list of 12 countries with ecologically sustainable policies.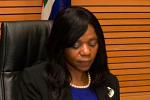 Dale T. McKinley - If the publicly expressed opinions of many opposition politicians, lawyers, academics, journalists and political commentators are to be believed then South Africa has already had several 'constitutional crises' and there are more hovering on the horizon. Most of these supposed 'constitutional crises' have certainly involved a range of attitudes, behaviour and activities that are of genuine and serious concern in any democracy. However, they are more representative of classic institutional and political battles in a young democracy. They also represent the shenanigans and interests of political and economic elites with the vast majority of citizens being relegated to bystanders. As such, they cannot be labelled as real 'constitutional crises'.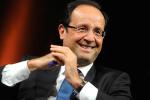 Sarah Lazare - French President Francois Hollande took the dramatic step Monday of dissolving the country's government in the midst of a heated row over unpopular austerity policies - a move that effectively forced austerity critics from their positions and created a new cabinet of loyalists. The upheaval marks the second time in less than five months that Hollande has orchestrated a shake-up of the French cabinet and comes amid rising opposition to the austerity policies of the president, whose approval rating has plummeted to 17 percent.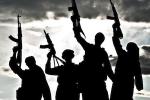 Chris Hedges - The horrific pictures of the beheading of American reporter James Foley, the images of executions of alleged collaborators in Gaza and the bullet-ridden bodies left behind in Iraq by the Islamic State of Iraq and the Levant are the end of a story, not the beginning. They are the result of years, at times decades, of the random violence, brutal repression and collective humiliation the United States has inflicted on others. Our terror is delivered to the wretched of the earth with industrial weapons. It is, to us, invisible. These killings will stop only when we accept that the killers who should terrify us most are ourselves.
More Articles
Videos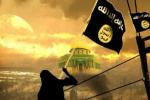 Watch - The Islamic State, a hardline Sunni jihadist group that formerly had ties to al Qaeda, has conquered large swathes of Iraq and Syria. Previously known as the Islamic State of Iraq and Syria (ISIS), the group has announced its intention to reestablish "the caliphate" (an Islamic state) and has declared its leader, the shadowy Abu Bakr al-Baghdadi, as the caliph. VICE News reporter Medyan Dairieh spent three weeks embedded with the Islamic State, gaining unprecedented access to the group in Iraq and Syria as the first and only journalist to document its inner workings.

Watch - The BDS campaign targeting Israel has embarked on a more visible programme of activism in South Africa. On Saturday, August 30, more than 40 actions were staged throughout the country. Retail giant Woolworths is being targeted for its refusal to stop stocking Israeli products. The BDS campaign aims to bring greater awareness to the plight of Palestinians in the Israeli/Palestinian conflict and peacefully demand a solution to the Palestinian struggle for freedom from military occupation. Watch a BDS flashmob action in one of Johannesburg's busiest Woolworths branches, Rosebank, this past weekend.


Watch - SACSIS caught up with constitutional law expert Prof. Pierre de Vos, author of the blog, Constitutionally Speaking, to talk about how the South African constitution could be applied to deal with South Africa's most pressing challenge, our country's inequality. On the question of whether our constitution could be applied to encourage more redistributive measures, de Vos argues that the constitution doesn't have the power to change South Africa's economic policies.
Popular Now