Articles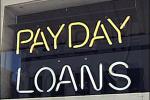 Saliem Fakir - The connection between Marikana and African Bank (Abil) may seem tenuous. But there is a connection. "Moneylending" is the unholy connection between Marikana and the position that Abil finds itself in today, revealing the underbelly of a troublesome industry that has become a systemic problem for South Africa. The moneylending industry must be transformed to make way for new forms of banking, which cater to the needs of the poor instead of being an industry that is predatory in nature. Nonetheless, the debt burden will continue to stay high in South Africa if there are no parallel improvements to income levels alongside reforms to the unsecured lending market. The two are interrelated.
Glenn Ashton - The air in the interior of South Africa is amongst some of the most polluted in the world. Emissions from coal-fired power stations are released over South Africa's interior plateau, where they are trapped by atmospheric temperature inversions, especially during the cold winter months, which causes dangerous concentrations of noxious compounds. A recent visit to Johannesburg reminded me of just how bad this problem has become, with the city barely visible from Sandton, a few miles away. But, more than a decade since the Air Quality Act was passed, Eskom and Sasol are applying for exemption from having to comply with new clear air regulations.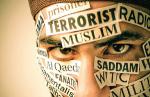 Tom Mills - The Obama administration has largely continued the policies and practices of the Bush administration. The most significant change has been in the rhetoric of the War on Terror. Obama embraced liberal ideas of multiculturalism and a 'dialogue of civilisations' as the over-arching narrative of US foreign policy in the Middle East. Winning the 'hearts and minds' of Muslims around the world – through propaganda, cultural campaigns, outreach – became as important as military 'shock and awe'. But the rhetoric has not been matched by substantial change. Continuing drone strikes, policies of total surveillance and the failure to restrain Israeli settler colonialism speak louder to global audiences than his elegant turns of phrase or multicultural background.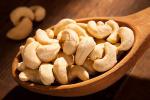 Jodie Gummow - Many of us take pride in experimenting with adventurous new foods, especially when we travel abroad. But, as tempting as these mysterious delicacies can often appear, some of them can make us violently ill or even worse can be fatal. Who would have guessed that raw cashews could be lethal in large amounts? The seemingly harmless nut is joined by a fatal list of foods that we should all think twice about before consuming. So without further ado, here are 10 of the world's most dangerous foods according to Conde Nast Traveler, that you can eat but probably shouldn't. You have been warned!
More Articles
Videos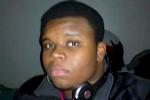 Watch - In the wake of the shooting of Michael Brown, the unarmed black teenager in Ferguson, Missouri, whose killing is making global headlines, John Oliver explores the racial inequality in treatment by police as well as the increasing militarization of America's local police forces. Most shocking is the discovery that the city of Ferguson has just three African-American police officers in a town whose population is two-thirds (63%) black. Ferguson is a case of racial profiling gone out of control. Black people constitute 93% of all arrests. Meanwhile, a staggering amount of military equipment has been handed over to America's local police forces.

Watch - The people over at TED seem to have had a change of heart and allowed billionaire Nick Hanauer back onto their stage. Back in 2012, TED notoriously censored a talk Hanauer gave on income inequality because it challenged some still enduring, but flawed assumptions about who the real job creators are. A self-described plutocrat and unapologetic capitalist, Hanauer is paradoxically calling for changes that challenge the status quo. "No free and open society can long sustain this kind of rising economic inequality…you show me a highly unequal society and I will show you a police state or an uprising" argues Hanauer, as he contends that the pitchforks are coming for the plutocrats.

Watch - SACSIS recently hosted a reflection workshop for our team of writers. Prof. Steven Friedman was asked to initiate the discussion with a lecture on the question: "What is the role of the social justice commentator in public interest journalism?" Friedman framed his address around the question, "How do ideas change society?" His key argument was that change is a complex and incremental process. While this may be disappointing for those of us hoping for a speedy transformation of our unequal society, he was however optimistic that the policy space has opened up to engage more forcefully with the question of South Africa's inequality.
Popular Now