Articles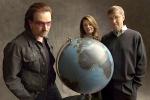 Jason Hickel - International development is in serious crisis. Charities are worried about the fact that public support for development is waning - that people just don't seem to 'buy it' any more. According to a recent report by the development umbrella group Bond, "Efforts to eradicate poverty appear to many members of the public to have failed, and scepticism about the effectiveness of aid and global development initiatives has risen." People are less and less likely to believe that foreign aid is some kind of silver bullet, that donating to charities will solve anything, or that Bono and Bill Gates can save the world.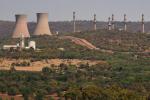 Russ Wellen - At the Centre of Public Integrity on nuclear materials, Douglas Birch has written a two-part series on nuclear security in South Africa. What seems to be of issue is the quarter ton of highly enriched uranium that South Africa still retains decades after ending its nuclear-weapons program in 1989. U.S. officials fear that it could be stolen and fashioned into a terrorist bomb. But South African officials say that Washington overplays the threat of nuclear terror, and in doing so threatens to block access by smaller countries to uranium enrichment and other nuclear-related technologies.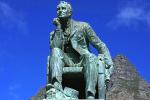 Mandisi Majavu - The post-apartheid intellectual environment is shaped by a colonial discourse, which equates 'sounding white' with intelligence and cultural sophistication. The main function of this colonial discourse is to normalise white privilege and unmerited prestige. Like the statue of Cecil John Rhodes at UCT, this colonial discourse places whiteness at the centre whilst other discourses that interpret society differently remain on the margins. Whites in post-apartheid South Africa have unrealistic expectations that colonial discourses, which reinforce and normalise whiteness, ought to be questioned only in a manner that they are comfortable with. Students who are demanding the removal of the Rhodes statue are challenging this mentality.
Glenn Ashton - Over the years, South Africa has established and implemented some excellent environmental legislation. But the reality is that environmental governance has taken a backseat to market forces. Green governance has been deliberately undermined because our economy is so dependent on mining. At the same time, while an intensifying green movement is demanding a change in political values in Northern countries, no equivalent green political movement has emerged in South Africa to challenge the status quo in this country. This is unfortunate because the principles of social justice and grassroots democracy are intrinsic to green politics.
More Articles
Videos

Watch - Feeling ashamed for not being happier? On an endless quest to transform yourself? Does our collective fixation with psychological and physical health actually verge on the pathological? Leading academics gather to explore how wellness has become an unhealthy obsession in western societies, and how living 'well' has become synonymous with being morally good. Visions of social change have been reduced to dreams of individual transformation and political debate has been replaced by insipid moralising. By moving from the welfare state to the 'wellness state', we are undergoing a shift in wellbeing as a collective responsibility toward it being an individual choice.

Watch - This week Benjamin Netanyahu was re-elected as prime minister of Israel for the fourth time. In the final days of his campaign, he made it clear that he doesn't support a two-state solution. Washington responded by saying, "Now that the foundation has been eroded, it means that our policy decisions need to be reconsidered..." In his latest interview, Netanyahu tried to walk back from his statement, but The New York Times reports that his retreat has done nothing to "assuage an infuriated Obama administration", which is now hinting that it may withdraw its support for Israel at the UN over the issues of Palestine and the Iran nuclear deal.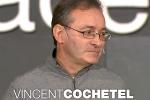 Watch - Vincent Cochetel was held hostage for 317 days in 1998, while working for the United Nations High Commissioner for Refugees (UNHCR) in Chechnya. For the first time, he recounts the experience - from what it was like to live in a dark, underground chamber, chained to his bed, to the unexpected conversations he had with his captors. With lyricism and power, he explains why he continues his work today. Since 2000, attacks on humanitarian aid workers have tripled - and he wonders what that rise may signal to the world. Cochetel is currently Director of the UNHCR's European Bureau.
Popular Now