Articles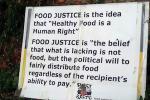 Busiso Moyo - More than a quarter of all South Africans experience hunger. Food is where many issues converge - inequality, climate change, globalisation, hunger, commodity speculation, urbanisation and health. But, rather than problematizing food and its distribution, food security policy and planning in South Africa (SA) is dominated by a discourse on scarcity and production. Meanwhile, our government recently developed a national Food and Nutrition Security Policy. The policy has been drafted under a veil of secrecy and despite being one of just 20 countries in the world with a constitution that recognizes the justiciable right to food; SA has failed to take the lead in the global "right to food" discourse.
Frances Coppola - The Greek deal on Friday achieved two things. Firstly, it confused everybody. Not much seemed to have changed since the angry meetings of the beginning of the week, and yet all the protagonists seemed to emerge happy. Secondly, it allowed everyone to preserve their previous opinions. People who thought that Germany should win, thought it had; people who thought that Greece should win, thought it had. People who wanted Greece to stay in the Euro, thought it would; while people who wanted Greece to leave judged that the odds of a Grexit had increased. It was, in short, a masterly piece of what the Greek finance minister, Yanis Varoufakis, calls 'creative ambiguity'.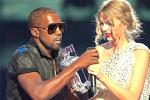 Arthur Chu - The tone has changed since 2009 when Kanye West shocked the world by grabbing the microphone from Taylor Swift at the MTV Video Music Awards. Back then Pink bluntly called West "the biggest piece of shit in the world" and got a lot of virtual high-fives. Only a handful of critics tried to halfheartedly defend West. But in 2015, there are multiple nuanced thinkpieces about how he has a point. These stories have defended him as an important black American voice. It's hard to hold back commentary about someone who yanks the mic away at an awards show to contest results, but why the suddenly swelling ranks of volunteers who are fighting in defence of West?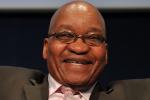 Alexander O'Riordan - The institutions of our democracy are only there to maintain the illusion of a vibrant debate that is simply not there. President Zuma chuckled in parliament because everything, down to the reaction of the opposition went exactly as planned in the State of the Nation Address. President Zuma smiled because even after the obvious violations of democratic rights and principles, his democratically elected ANC stood firm in their support for him. President Zuma smiled, most of all, because with not a single ANC parliamentarian speaking against him and with almost two out of three South Africans voting for him, he is in full and uncontested control - and has the support he needs to move forward.
More Articles
Videos

Watch - Against the backdrop of a South African couple liquidating their assets to travel to Iraq to join the extremist Islamist organisation, the Islamic State, which has established a caliphate in northern Iraq and Syria that it governs by sharia law, SACSIS caught up with Middle East expert, Na'eem Jeenah and put the question to him: "What would it take to defeat ISIS?" Jeenah contends that it will take more than a military response. What is needed to properly defeat ISIS is an ideological battle and Muslims themselves need to take the lead in challenging ISIS' theological arguments. Sadly, however, he argues that the world is going to be stuck with ISIS for quite some time.

Watch - The Supreme Court of Iceland last Thursday upheld the convictions of four former banking executives charged with market manipulations. Iceland has now convicted the top officers of all three of its major banks. Associate professor of Economics and Law, Bill Black, says Iceland is one of the hardest places in the world to achieve the successful prosecution of banking executives. But, contends Black, if Iceland could do it, the U.S., with all the resources of the FBI and Justice Department, more favourable laws as well as more favorable accounting principles, could also achieve the prosecutions of elite bankers.

Watch - Fifty-three years ago, James A. White Sr. joined the U.S. Air Force. But as an African American man, he had to go to shocking lengths to find a place for his young family to live nearby. In this TED talk, He tells a powerful story about the lived experience of "everyday racism" — and how it echoes today in the way he's had to teach his grandchildren to interact with police. Against the backdrop of Michael Brown's killing in Ferguson and that of Eric Garner, White asks, as a grandparent, what kind of advice do I give to my grandsons? How do I keep them safe? How do I keep them alive?
Popular Now