Articles
Dale T. McKinley - Nelson Mandela was one of the outstanding persons of the 20th century, when it comes to 2013 here in South Africa there is another individual with Mandela-like qualities who deserves the accolade of 'Person of the Year' - Public Protector, Thulisile (Thuli) Madonsela. Whatever we might think of the more specific political and economic legacies bequeathed by the Mandela-era led African National Congress, there can be little argument that many of his celebrated personal qualities are in all-too-short supply amongst our contemporary politicians and government officials. Thankfully though, Madonsela is a major exception.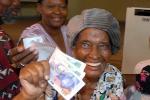 Jane Duncan - South Africans have become used to certain parts of the state being efficient, while other parts are plagued by chronic inefficiency, to the point where many dread having to deal with them. As a general rule, those aspects of the state that are revenue generating are hyper efficient, while those aspects that are revenue absorbing aren't. This speaks volumes about state capacity, as it implies that with some political will, strong capacity could be spread across the state, rather than being confined mainly (but not completely) to its moneymaking activities.
Frank Meintjies - Each year we greet the '16 days of activism to end violence against women and children' with the usual mixed feelings. This is the dilemma - without it, there would be less awareness-raising on the issue. Yet the campaign is woefully inadequate. It has become co-opted by the establishment; it has become so routinized that key activists openly question the effectiveness of the campaign. The '16 Days' campaign needs to be revamped and improved. How can it be transformed into something that is more than a gathering of the faithful and the converted? How can it be more than a litany of pious speeches?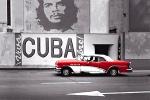 Arturo Lopez-Levy - The United States government's own policies are frustrating the Obama administration's stated goals of improving ties with Cuba. Throughout the U.S. government, a punitive, Cold-War-era approach to Cuba remains firmly ensconced. The U.S. has not documented Cuban involvement in any terrorist activity in over 20 years. The State Department should therefore remove Cuba from the list of state sponsors of terrorism - and it should begin to wind down the U.S. embargo, a dinosaur of a policy that dates back to the Cold War. U.S. policies are working against the economic, social, and political liberalization already taking place in Cuba.
More Articles
Videos

Watch - We've all heard about how important inflation targeting is for the health of our economies. But inflation targeting is a hotly contested monetary policy instrument. Some question whether it is an appropriate tool to deal with food inflation and oil price hikes? Are they correct to hold this view? Saliem Fakir of the WWF argues that South Africa has perhaps taken a conservative role in the way that it has managed the economy. The relationship between inflation targeting and other "fiscal spend" activities in the treasury needs to be more relaxed for better social outcomes, he contends.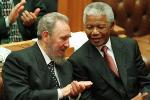 Watch - In 1991, Nelson Mandela traveled to Cuba to meet with then president Fidel Castro on one of his first international trips after being freed from prison. Mandela called the Cuban Revolution, "a source of inspiration to all freedom-loving people" and thanked Cuba for supporting the African National Congress at a time when it was banned in South Africa and condemned by the United States. "Who trained our people, who gave us resources, who helped so many of our soldiers, our doctors?" Mandela said to Castro. "You have not come to our country -- when are you coming?"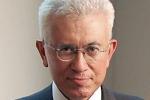 Watch - What exactly is progressive politics? BBC's HARDtalk speaks to political philosopher, Roberto Mangabeira Unger, President Obama's former Harvard law professor who also served as Minister of Strategic Affairs in Brazil under President Lula. Unger who describes himself as a radical democrat, has an ambitious take on what it means to be progressive. He argues, "On the whole, throughout the world today, the progressives have no project. Their project is the project of their conservative adversaries with a humanizing discount -- they seek to put a softer face on the agenda of their conservative opponents."
Popular Now