Environment
SACSIS is concerned about the impact of climate change and environmental degradation on the lives of the poor. The poor carry a disproportionate burden as result of environmental injustice. SACSIS supports the ethical, balanced and responsible use of land and renewable resources.
Glenn Ashton - We produce sufficient food to provide a healthy balanced diet for everyone on earth. Yet we squander vast amounts of this fare through a wasteful supply chain that fails to efficiently shift our food from farm to plate. It is time to fix this dysfunctional global supply system. Interestingly - and contrary to common belief - end consumers are often the least wasteful link in the food chain. Yet in some countries like the United Kingdom nearly half of consumer-ready food is thrown away...
Glenn Ashton - With the conclusion of COP 18 in Doha, another set of climate change negotiations have come and gone with little real progress toward solving the urgent consequences of increased levels of atmospheric CO2. We clearly need to transform our approach to the problem. A year ago Durban was under virtual siege by government delegations from around the world, at the UN Framework Convention on Climate Change (UNFCCC) COP 17 meeting. The conference centre was enclosed in a tight police and UN...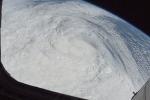 Saliem Fakir - Hurricane Sandy demonstrated how a large-scale catastrophic weather event, like Hurricane Katrina of 2005, is not a once-off incident, but a recurrent phenomenon. Extreme weather has the potential to set off other crises and disasters too. Japan's tsunami was quickly followed by the Fukushima nuclear reactor meltdown magnifying the scale of the disaster from a single extreme event to a multi-crisis economically transformative event -- demonstrated in Japan now debating the use of...
Glenn Ashton - South Africa may contain the world's fifth largest reserves of shale gas. Yet there remain critical questions that have neither been raised nor addressed regarding the exploitation of this and other regional gas reserves. The fact is that the full implications of this potentially game-changing proportion of energy supply have not yet been properly examined or analysed. We need to carefully consider how to integrate them into our national and regional energy mix. The Karoo could...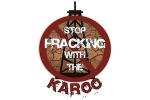 Sabrina Artel - South African farmers went to the US to see what fracking might do to their land -- and what they learned terrified them. An American activist documents their experience and concerns. South Africa announced the end to its moratorium on hydraulic fracturing (known as fracking) on September 7. The African National Congress-led government first declared the moratorium on fracking in April 2011 because of the growing public outcry. This controversial technique for extracting natural gas is a...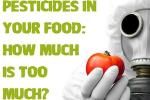 Glenn Ashton - The pesticide industry is the only industry on earth which has, as its primary intention, the dispersal of poisons throughout the environment in order to kill living organisms. Only small amounts of toxins applied actually reach the intended target. The bulk of these chemicals are liberated into our soil, air, water and food, where they can remain active for decades, sometimes for ever. Fifty years ago this month an eloquent book was published which heralded the birth of the modern...