Environment
SACSIS is concerned about the impact of climate change and environmental degradation on the lives of the poor. The poor carry a disproportionate burden as result of environmental injustice. SACSIS supports the ethical, balanced and responsible use of land and renewable resources.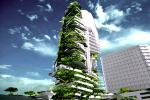 Jodie Gummow - With last week's news that Earth's resources have slipped into an "ecological deficit" for the rest of 2014, many countries around the world have come under scrutiny for taking more from nature then their own ecosystems can supply. What exactly is this ecological debt? Essentially, it means we have used up all the planet's natural resources available for an entire year—think deforestation, soil erosion and carbon dioxide emissions—so now we're...
Glenn Ashton - The air in the interior of South Africa is amongst some of the most polluted in the world. It is killing our people. We see photographs and reports of air pollution in China and elsewhere but seldom do we see any comparable local coverage of the scourge of South African air pollution. Our coal addiction silently kills thousands of people every year, with impunity. Over the past two decades South Africa has developed some of the most comprehensive environmental legislation in the world....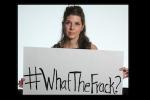 Saliem Fakir - The local hype over shale gas continues as the ANC's National Executive Committee recently announced that shale gas is a "game-changer" and must be exploited for the benefit of the country. How much gas there truly is below the Karoo's surface is anybody's guess. The original U.S. estimate of the South African resource was put at 480 trillion cubic feet (TCF). Separate resource estimates by the Petroleum Agency of South Africa and the Geological Sciences...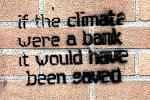 Glenn Ashton - There really is no easy way to put this, so I will be blunt: If we fail to clean up our act, post haste, the world as we know it is doomed. We need to place our political, social and economic institutions on the equivalent of a war footing to fight for the survival of the natural systems that support us. Should we fail, the lives of our children will not only be radically different, they will almost certainly involve a constant struggle for survival. Sure, life on earth will carry on...
Jon Queally - Archbishop emeritus of Cape Town and Nobel Peace Prize laureate Desmond Tutu is saying there is no longer any excuse for not doing everything humanly possible to fight climate change and called on Thursday for an international "anti-apartheid-style boycott" against the fossil fuel industry. In a striking essay and call to action in The Guardian newspaper, Tutu writes: "People of conscience need to break their ties with corporations financing the injustice of climate...
Glenn Ashton - South Africa is supposed to be a developmental state yet the intentions that inform our national energy policy are at odds with the lived reality of most citizens. President Zuma's 2011 promise to deliver electricity to every home in the country by 2014 will not be met. More importantly, despite free electricity allowances, many of those connected to the grid find this power unaffordable. South Africa's approach to electrical power supply remains monolithic and inflexible....