Environment
SACSIS is concerned about the impact of climate change and environmental degradation on the lives of the poor. The poor carry a disproportionate burden as result of environmental injustice. SACSIS supports the ethical, balanced and responsible use of land and renewable resources.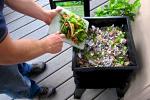 Melissa Kravitz - If you had to pay for every food scrap in your garbage bag, would you really scrape those last bits of spaghetti into the trash? In Seattle U.S. a new law makes eaters question how they deal with food waste. As of January 2015, home owners and apartment tenants who throw away food will be fined. The policy works like this: after receiving two warnings for having food waste in their trash, a $1 fine will be imposed on homes and $50 on businesses with dumpsters. But how do collectors...
Samantha Hargreaves and Hibist Kassa - Battles between coal mining companies, the municipalities that host them and affected local residents are now drawing blood with last week's rubber-bullet shootings and arrests of activists (including key women organisers) fighting coal and demanding a decent life in Emahlahleni (formerly Witbank). This battleground stretches east across the continent's main coal seam, out to Mozambique's Tete Province. There, Mama Life (we use a pseudonym to protect her from reprisal), a...
Alexander O'Riordan - Green energy could be something of a magic bullet for social and economic justice because it will inevitably erode elites' grubby hold on energy resources such as coal, oil and gas in much of Africa. Small scale and affordable green energy solutions democratise access to energy because instead of having to broker a deal with an often vested elite, families and small businesses can buy and install their own 'off the shelf' solutions without permission needed from anyone....
Saliem Fakir - Citizens should brace themselves for a long journey of troubled co-existence with Eskom's woes. Citizens with higher incomes are likely to become less dependent on Eskom because they can supply their energy needs through alternative power sources like renewables, solar-water heaters, gas and home-diesel generators. But poorer households that cannot afford alternatives will either have to absorb higher electricity costs or live with reduced quality of life. There are several...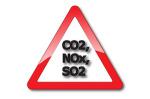 Anna Majavu - More platitudes can be expected this coming week when Parliament's portfolio committee on environmental affairs goes on a mission to find the facts about air quality in the highly polluted unfortunate Black, working class communities in the Vaal. Communities in the Vaal seem to be caught up in a ridiculous and perpetual charade whereby the ANC government fails to electrify their homes, then with that in mind, the coalmines dump their "below quality" coal next to the communities...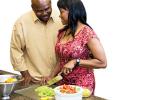 Tim Radford - The worldwide trend towards a Western-style diet rich in meat and dairy produce will lead to an 80% increase in greenhouse gas emissions (GHGs) from agriculture. And since agriculture already accounts for 25% of all emissions, two US scientists argue in Nature journal that a shift away from the trend towards steak, sausage, fried potatoes and rich cream puddings offers tomorrow's world three palpable rewards. Greenhouse gas emissions would be reduced. There would be...