Fazila Farouk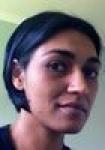 SACSIS is the brainchild of Fazila Farouk. She qualified with a M.Sc. in development planning from the University of Natal in 1996 and has worked in civil society ever since. Fazila has also completed a Ph.D-level course in social theory at Wits University's School of Public and Development Management, which she passed with distinction.

Fazila's experience includes research, policy advocacy and new media. She has written extensively about civil society and development in South Africa.
Fazila Farouk - On 28 July 2014, Defence for Children International Palestine reported that the death toll for the children of Gaza was 200 and rising. However, in the past day or two, the world received news that Israel had bombed a United Nations school in Gaza killing 15 people, mostly women and children. The Guardian newspaper reports, "United Nations officials described the killing of sleeping children as a disgrace to the world and accused Israel of a serious violation of international...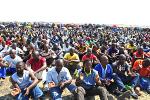 Fazila Farouk - Inequality is hard to avoid here in the most unequal country in the world, yet South Africa's chattering classes have for a very long time done exactly that. Admittedly there are many titillating distractions, from our polygamous president engulfed in corruption scandals to the vulgar display of wealth by our black economic empowerment beneficiaries, there is much to keep the chins of the more established sections of South African society wagging in gloomy disapproval. However, as...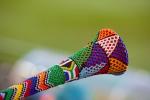 Fazila Farouk - Birthdays and anniversaries are treated as milestones for reflection by many people, so it's no surprise that Freedom Day, 27 April 2014, South Africa's looming 20th anniversary as a democracy has unleashed a barrage of commentary aimed at reflecting on the country's development. Debates are heightened by the fact that the momentous anniversary coincides with the country's forthcoming 2014 general elections. It's the 5th time that South Africans will go to the...
Fazila Farouk - In the film Elysium, Jodie Foster's character confidently strides into the fabulous living area of a house overlooking a superbly manicured lawn wearing an Armani suit. Foster plays Jessica Delacourt, Elysium's Secretary of Defence. The audience immediately understands that hers is a world of wealth, privilege, excess and exclusivity. All the signature cues marking the sophistication of the elite classes are referenced in this scene - champagne, strawberries, Foster's...
Fazila Farouk - United States (US) President, Barack Obama's trip to South Africa is a contentious issue that has animated media reporting and provided the necessary ammunition to fire up a debate that pits left against right. On the one hand, we have the South African Communist Party, Cosatu and some of its affiliates, as well as student and Muslim organisations demanding answers from the US president for a foreign policy agenda that keeps the world trapped in a state of paranoid fear, while on the...
Fazila Farouk - There's been a great deal of hand wringing in South Africa in the aftermath of the Marikana massacre. With the explosion of the underbelly of our society onto the international arena, South Africans have been left with little choice but to confront the demons of nearly 20 years of a failed democracy. From the fact that no woman feels safe walking alone on South African streets, to the fact that millions of people continue to live without the most basic of dignities, ours is a...