Life and the Arts
A reflection on life and the arts from a progressive perspective. Here you will find social commentary on movies, the performing arts, issues of cultural significance and life in general.
Anna Majavu - Diversity in casting is said to be "at its peak". Industry publications, such as Deadline Hollywood, have written of a "noticeable shift" towards the casting of Black actors lately, particularly in new TV series screened all over the world such as 'Love is a Four Letter Word', 'How to Get Away With Murder', and 'Endgame'. This is a marked difference from the way things have always been done in Hollywood and other major centres of...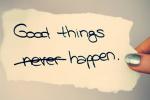 Glenn Ashton - "To be hopeful in bad times is not just foolishly romantic. It is based on the fact that human history is a history not only of cruelty, but also of compassion, sacrifice, courage, kindness. What we choose to emphasize in this complex history will determine our lives. If we see only the worst, it destroys our capacity to do something. If we remember those times and places - and there are so many - where people have behaved magnificently, this gives us the energy to act, and at least the...

Deidre Fulton - Award-winning Uruguayan writer and thinker Eduardo Galeano, considered a leading voice of Latin America's left, has died at 74. The world-renowned author, who had been diagnosed with lung cancer, died in Montevideo on Monday. The novelist and journalist—whose work transcended genre and who once said "all written work constitutes literature, even graffiti"—was the prolific author of books including Memory of Fire, a three-volume narrative of the history of North and...
Larry Schwartz - Not too long ago, homeopathic formulas were only sold in health food stores. You might have seen them: Little blue vials with tiny little pills in them. You might have thought good things come in small packages. Then homeopathy hit the mainstream, and became available in just about every drugstore. One of its biggest selling points is the lack of side effects, the way it works naturally with your body, how clinically effective it is. The lack of side effects is true enough—because there...
Mandisi Majavu - Last month Christian Rudder, co-founder of OkCupid, an online dating website, released statistical data collected over a five-year period about how people who subscribe to the website 'weigh race in deciding attraction'. The data doesn't reveal any new insights into the issue, which people of colour are not already aware of. For instance, according to OkCupid, "racial bias has intensified a bit" with respect to how people choose romantic partners. Basically...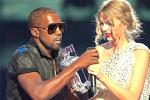 Arthur Chu - There was a lot to criticize about the "Saturday Night Live" 40th anniversary celebration–Jerry Seinfeld's #SorryNotSorry joshing around about "SNL's" 40-year history of whiteness, cringeworthy reminders of the show's tendency to run dubiously funny gags into the ground, and the mystifying continued relevance of Sarah Palin. So it was strange–though not surprising, for Internet junkies–that Kanye West came in for an avalanche of...