Life and the Arts
A reflection on life and the arts from a progressive perspective. Here you will find social commentary on movies, the performing arts, issues of cultural significance and life in general.
Samantha Felix - E-liquids - the liquid nicotine used to refill reusable e-cigarettes - are sold legally nationwide. But in the last couple of days, the seemingly harmless, smoke-free liquids have sparked some starkly contrasting media attitudes. Matt Richtel of The New York Times writes that e-liquids are a dangerous poison—even more so than tobacco in some cases. But Reason.com's Jacob Sollum vehemently counters Richtel's assertions, writing that, considered more broadly, e-liquids...
Jill Richardson - Nicolette Hahn Niman, author of Righteous Porkchop, just coined a new catchphrase that ought to go viral: "Sugar is NOT just an empty calorie." Her statement contradicts the notion we've had for years that the worst thing about sugar is its lack of nutrients. Either you're eating sugar in addition to all of the calories you need to stay healthy, or you're eating it instead of them. In the former case, you're getting too many calories; in the latter,...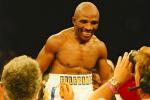 Mandisi Majavu - Sport in South Africa has always been used by different political actors as a vehicle to advance political agendas. During the apartheid era sport was racially segregated, and one of the tactics that anti-apartheid activists used to fight against apartheid was the international campaign against apartheid sport. The post-apartheid government does not only utilise sports for nation-state building, but to mediate racial and social inequality too. Sports stars such as the late Jacob "Baby...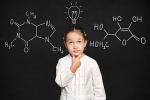 Christopher Zumski Finke - When Emily Graslie started her YouTube program, "The Brain Scoop," out of a lab at the University of Montana, she couldn't find many role models that looked like her. Today, she's a popular Internet science educator—Chicago's Field Museum's first-ever "Chief Curiosity Correspondent"—whose viral YouTube shows often get hundreds of thousands of views. And she's still looking for that role model. "There should be some woman on some show on some...
Richard Pithouse - When Bruce Springsteen steps on to the stage in Cape Town on the 28th of January next year it will be his first performance in South Africa, but it won't be his first connection to South Africa. In 1985 he, along with an impressive collection of musicians ranging from Miles Davis to Jimmy Cliff, Bob Dylan, Peter Garrett and the exiled South African band the Malopoets, was part of the project organised by Steven van Zandt, the original guitarist in his E-Street band, to boycott Sun City....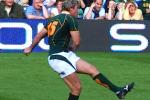 Mandisi Majavu - Avon Barksdale, a fictional character in The Wire, an American television series, often uses tautological phrases like "the game is the game" to signify the fact that change within societal institutions is not brought about by sudden, random forces. The tautology simultaneously serves as a reminder to all the players in "the game" that individual players do not have the power to change institutions or "the game", as it were. In fact individuals who attempt...