Life and the Arts
A reflection on life and the arts from a progressive perspective. Here you will find social commentary on movies, the performing arts, issues of cultural significance and life in general.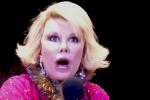 Binoy Kampmark - They [the Palestinians] started it. We now don't count who's dead. You're dead. You deserve to be dead. You started it. Don't you dare make me feel sad about that. – Joan Rivers, Daily Mail, Aug 8, 2014 The politics of the body, those irreverent observations about her vagina, and, well, everything else associated with the district of flesh – that was something Joan Rivers was rather good at. She made fun of her own...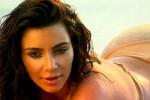 Lynn Parramore - Whether she is Instagramming her butt, or spending $827,000 on gold-plated toilets for her new mansion, or in her latest exploit, posing nude on silver sheets for GQ, Kim Kardashian has the American media in a fawning frenzy of non-stop headlines. Her body! "Kim Kardashian Flaunts Cleavage In Leather Dress For Made In America" (Hollywood Life) Her money! "Kim Kardashian's $28 Million Year: How She Made More Than Ever Before" (Forbes) Her fame!...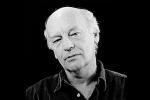 Eduardo Galeano - Uruguayan novelist Eduardo Galeano, a champion of the underdog, is known for his beautiful turns of phrase that read more like poetry than prose. His 2009 book, Mirrors: Stories of Almost Everyone, is a collection of 600 vignettes that contemplate life's contradictions, both historical and contemporary. From Fidel Castro to the Berlin Wall, Galeano's reflections provide a powerful and mesmerizing commentary on history, its people and its injustices. This excerpt of his book...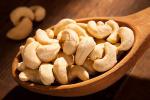 Jodie Gummow - Many of us take pride in experimenting with adventurous new foods, especially when we travel abroad. But, as tempting as these mysterious delicacies can often appear, some of them can make us violently ill or even worse can be fatal. So without further ado, here are 10 of the world's most dangerous foods according to Conde Nast Traveler, that you can eat but probably shouldn't. You have been warned! 1. Raw Cashews. Most of us wouldn't hesitate to buy a bag of these...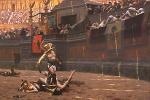 Glenn Ashton - Two millennia ago the Roman commentator Juvenal wrote of "panem et circensis," bread and circuses, to demonstrate how the masses had abandoned political responsibility in exchange for full bellies and extreme entertainment. In Juvenal's times entertainment was of the gladiatorial variety. Today the violence of gladiators has been replaced by sports heroes and teams where rules constrain the violence, or by cinema and television featuring violence as gratuitous as the...
Sonali Kolhatkar - Soccer (or football, as the rest of the world refers to it) is the most popular sport globally. But can you love the game while hating the World Cup? The 2014 World Cup tournament in Brazil has attracted record numbers of American viewers, with reports of 23 million people having tuned in to a single match between the U.S. and Portugal alone. Worldwide, the numbers are expected to be even more staggering over the course of the entire tournament, given that half the planet tuned in to the...