Labour
Saliem Fakir - South Africa's unemployment problem has been persistent since 1994 and long before the migration of Africans from elsewhere making their way south. Foreigners do not occupy all the formal jobs that the South African economy creates because there would have to be good reasons for employing foreigners in the formal sector due to our labour laws, immigration policies and employment equity rules. Those employed in the formal sector constitute about 4% of the formal workforce. Where...
Anna Majavu - May Day 2015 has just been observed and celebrated by the global community, but around the world, including here in South Africa, hundreds of thousands of workers are toiling under "zero hours" contracts where they can get jobs, but never actually work or be paid. Under zero hours' contracts, workers have to guarantee their availability to employers, but in effect remain on unpaid standby all week waiting to be called to work. A zero hours contract worker may eventually only...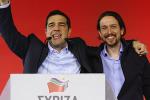 Fazila Farouk - Analysts argue that the expulsions of Zwelinzima Vavi and Numsa from Cosatu, by a faction sympathetic to President Jacob Zuma, have clear consequences for a major re-alignment of labour in South Africa. Perhaps more importantly it forces to the fore significant consequences for the re-alignment of politics in South Africa. Numsa, the radical metalworkers' union, is in fact hosting a "Conference for Socialism" this very week to determine whether the ground in South Africa...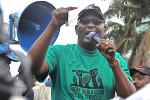 Steven Friedman - If that well-worn cliché about never wasting a crisis applies to anything, it is the labour movement today. Contrary to some current rhetoric, the movement does not need to return to what it was: it needs to become something different. Deepening tensions in Cosatu, which saw the departure of the National Union of Metalworkers (Numsa) and now general secretary Zwelinzima Vavi, have inevitably conjured up nostalgia for its past. As the Cosatu central executive abandons internal...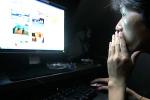 Internet café refugees started appearing in Japan in the late 1990's. They are temporary workers who live in Intenet café cubicles because their salaries are too low to rent apartments. Japan's temporary workers earn less than half the income of full time employees; a disparity that leads directly to poverty. "Net Café Refugees" is a short film by Shiho Fukada. It forms part of a trilogy of films that examine Japan's highly stressful work environment. From...

Irvin Jim, General Secretary of Numsa, recently toured the U.S. on a speaking tour where he was also interviewed by Paul Jay of the Real News Network. In Part One of an in-depth interview, Jim talks about his early life and how a difficult life as the son of farmworkers in the town of Port Alfred led him to activism as a young teenager. In this fascinating exchange, Jim offers insights into his radicalisation, which included leading the Congress of South African Students (COSAS) where he...