Public Services
SACSIS promotes the fundamental right of the poor to services such as clean water, sanitation, waste management, affordable energy, public transport, health, education and social security.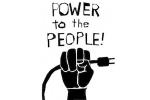 Dale T. McKinley - AMANDLA NGAWETHU! We hear it all the time and many regularly shout it. Indeed, 'Power to the People!' has been a crucial part of South Africa's political vocabulary for decades, first as the sole preserve of those in the anti-apartheid struggle, but now as an almost generic democratic slogan. While the slogan has always been largely defined by a macro-frame of political and social struggle, the ongoing and intensified electricity crisis has given a new twist to its...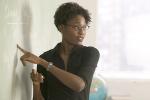 Anna Majavu - South Africa has a growing number of unemployed teaching graduates, especially Black teaching graduates. When Dr Blade Nzimande took office as Higher Education minister, he increased the number of bursaries for teacher training, supposedly to remedy the extreme shortage of teachers. Last year, R2.4-billion was allocated by the Higher Education ministry to providing scholarships for study in "scarce skills" areas, including bursaries for the Funza Lushaka teachers' training...
Glenn Ashton - South Africa's Post Office has effectively ceased to function over the past three months, turning this once successful and strategic state-owned enterprise into a dead letter box. The recent agreement between unions and management will not solve its ills. Even before this latest strike it was, along with many of its international counterparts, in deep trouble. But perhaps there are ways to reform this much maligned government run corporation to truly reform this once important...
Jane Duncan - Are South Africans protesting because government service delivery is poor? Or are they protesting because delivery is so good that expectations have been raised to the point where government cannot meet them? The 'rising expectation' explanation of the protests has found favour with a diverse range of institutions and individuals, such as the government, the South African Institute for Race Relations (SAIRR), City Press editor Ferial Haffajee and Municipal IQ. It featured...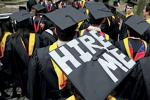 Glenn Ashton - We have thrown bags of money at education over the past two decades. Education consumes nearly a quarter of our total budget, close to a quarter of a trillion Rand a year. We spend more money on education than anything else. Yet despite tardy progress, meaningfully reforming the broken apartheid era education system appears to be an impossible task. We still have some of the worst outcomes in the world as far as literacy and numeracy are concerned. We still struggle to properly teach the...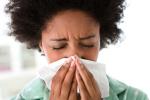 Glenn Ashton - Antibiotic resistant bacteria have brought humanity to the dawn of a new era of medical uncertainty and risk. This has emerged through a simple evolutionary trend, where some of the most basic organisms on earth have managed to thwart our ingenuity over the course of slightly more than half a century. Recent medical and scientific progress has extended human longevity well beyond the traditional biblical time-span of 70 years, across many parts of the world. One of the most important...