Glenn Ashton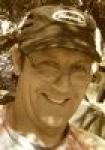 Glenn is a multidisciplinarian with a background in geography. Besides being a published author, he also edited "A Patented World? The Privatisation of Life and Knowledge," published by Jacana in South Africa. He currently is on the editorial board of the SA Journal of Natural Medicine.

Additionally, Glenn has written many commentaries and analyses of wide ranging issues including waste management, water use, food security, genetic engineering, nanotechnology, health, agricultural fuels, marine resources, climate and many other environmental and socially relevant issues.

He has also presented many papers and talks to a wide range of audiences. He specialises in communicating complex scientific issues in an accessible manner. He is a freelance writer and researcher.
Glenn Ashton - Edward Snowden, Chelsea (Bradley) Manning and Julian Assange have all attained legendary status amongst citizens' rights advocates. They have exposed the extent that modern government has, under the aegis of security and intelligence gathering, encroached into all of our lives. This blanket surveillance of the citizenry, on a previously unimaginable scale, is the current manifestation of Orwell's 1984 Big Brother. Yet few have heard of Jeremy Hammond, sentenced to 10 years for...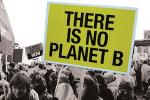 Glenn Ashton - This week the latest round of climate negotiations, the 19th Conference of the Parties (COP19) is meeting in Warsaw Poland, to grapple with the stalled Climate Change Convention. At the opening of the conference Dr Alicia Illinga, a Filipina delegate highlighted how her country had already been hit by 22 typhoons this year. The devastating Typhoon Haiyan, the most powerful typhoon to have ever made landfall, hit the Philippines on the eve of the conference, causing thousands of fatalities and...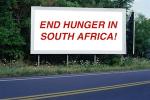 Glenn Ashton - Imagine fighting fatigue to struggle out of bed each morning, to eat nothing beside a thin gruel of maize meal. Now you must go to work, or seek work or get your exhausted brain to consider ways to get your family though another day, without additional sustenance to fuel your failing body. This is the reality of more than 40% of South Africans. Worse yet, the situation is deteriorating; food inflation markedly exceeds broader inflation. The limited existing food security programmes reach...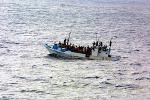 Glenn Ashton - The recent tragedy off the Mediterranean island of Lampedusa, in which over 300 migrants were drowned, placed inequality between the developing and developed world into sharp focus. That people are desperate enough to risk their lives for economic opportunities highlights two perceptions of the migrants – how bad things are in some nations and how good they appear to be in others. World leaders must urgently re-examine what drives the ever increasing numbers of migrants, refugees and...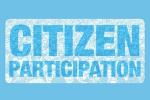 Glenn Ashton - South Africa boasts a constitutional democracy founded on a dual yet complimentary approach to governance. The first pillar involves elected representative governance and the second, participatory democracy. Each is constitutionally entrenched yet neither can operate in isolation. The dualism should ideally manifest as a harmonious continuum where we, the people, are not only able to elect our representatives but equally to inform, lobby and interact with them – and allied officials and...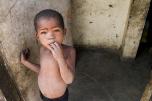 Glenn Ashton - We are what we eat and on the whole South Africans are unhealthy. Because of our increasingly industrialised food chain we eat far too much refined, processed food. The poor are exceptionally exposed to this pernicious trend, with the cheapest maize meal consisting disproportionately of husks, which provide very little nutritional benefit. In some cases diets consist of more than 90% of maize meal. What passes as food is too often a simulacrum, counterfeit. The fact is that our food system...