Glenn Ashton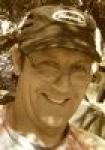 Glenn is a multidisciplinarian with a background in geography. Besides being a published author, he also edited "A Patented World? The Privatisation of Life and Knowledge," published by Jacana in South Africa. He currently is on the editorial board of the SA Journal of Natural Medicine.

Additionally, Glenn has written many commentaries and analyses of wide ranging issues including waste management, water use, food security, genetic engineering, nanotechnology, health, agricultural fuels, marine resources, climate and many other environmental and socially relevant issues.

He has also presented many papers and talks to a wide range of audiences. He specialises in communicating complex scientific issues in an accessible manner. He is a freelance writer and researcher.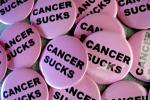 Glenn Ashton - We are regularly reminded of the growing global blight of cancer by repetitive education drives during cancer awareness months. But surely we should pay more attention to the causes, rather than simply raise awareness? Perhaps we fail to do so because the commercial imperative makes it easier to fundraise around the impacts of cancer rather than analysing the root causes? October was breast (and liver) cancer month, September prostate cancer and November is pancreatic, stomach, lung and...
Glenn Ashton - Synthetic food has long been the subject of speculative fiction, from Charlie Chaplin's "The Great Dictator" where poor quality artificial food spawned dissent, to Kurt Vonnegut's "Breakfast of Champions" where food was manufactured from coal and petroleum because fossil fuels had trashed global ecosystems. Today fiction manifests as reality. If genetic modification (GM) of our food were not enough, biologists continue to push the boundaries of their...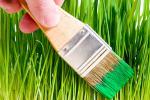 Glenn Ashton - We live in a world of mixed messages, nowhere more than around the environmental health of our planet. While humans relentlessly fray the fabric of our planet's natural systems, business and politicians reassuringly coo about how we have shifted toward a more socially beneficial and environmentally sustainable path. Nothing could be further from the truth. Yet rather than dealing directly with our problems, a malevolent industry has emerged whose intent is to sow confusion about the...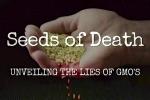 Glenn Ashton - In order to address Africa's poor agricultural productivity international players are intent on criminalising traditional seed saving practices. This thrust is directed by a triumvirate of corporate interests, actively assisted by first world governments and front organisations parading as non-governmental organisations. Africa lies at the frontier of international agricultural intervention for several reasons. Firstly the continent lags badly in agricultural productivity. This is...
Glenn Ashton - The air in the interior of South Africa is amongst some of the most polluted in the world. It is killing our people. We see photographs and reports of air pollution in China and elsewhere but seldom do we see any comparable local coverage of the scourge of South African air pollution. Our coal addiction silently kills thousands of people every year, with impunity. Over the past two decades South Africa has developed some of the most comprehensive environmental legislation in the world....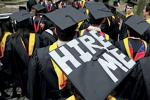 Glenn Ashton - We have thrown bags of money at education over the past two decades. Education consumes nearly a quarter of our total budget, close to a quarter of a trillion Rand a year. We spend more money on education than anything else. Yet despite tardy progress, meaningfully reforming the broken apartheid era education system appears to be an impossible task. We still have some of the worst outcomes in the world as far as literacy and numeracy are concerned. We still struggle to properly teach the...