Economic Justice
SACSIS promotes the principle of just economies. We are opposed to economic development that violates social and economic rights and increases inequalities in the pursuit of economic growth.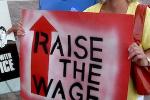 Dale T. McKinley - If capital is to be believed, it is the worker who is the main source of South Africa's contemporary social and economic problems. Every time the annual season of wage negotiations is about to begin, as it is now, representatives of capital unleash a tsunami of propaganda about workers' 'high and unaffordable' wage demands. Dire warnings of destructive social unrest/conflict, high inflation rates, poor competitiveness and generalised economic devastation roll off...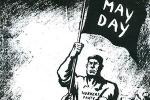 Richard Pithouse - The deep roots of May Day lie in the ancient forests of Europe. Long before the idea of one God, one stern God, had made its way across the Mediterranean Spring was marked by planting trees, adorning people and homes with sprigs, blossoms and garlands, the erection of Maypoles, lighting bonfires on hilltops, dancing, drinking and general revelry. This celebration of the shared bounty of the natural world was incorporated, along with many other ideas and festivals, into European Christianity...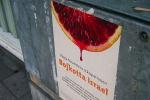 Heidi-Jane Esakov and Na'eem Jeenah - If press releases issued by pro-Palestinian and Pro-Israel lobby groups on the recent labelling notice are anything to go by, rarely has any singular issue dealing with the Palestine-Israel issue – especially a government initiative – been so welcomed by both. In a move that affirms the South African government's stance on the illegality of Israel's occupation of the West Bank and East Jerusalem, and de facto occupation of the Gaza strip, the Department of Trade and...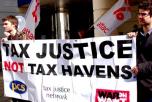 Steven Hsieh - A massive trove of leaked documents reveals the names of thousands of individuals and companies abusing offshore accounts to evade taxes and hide shady business deals, according to a report released Tuesday (2 April 2013). The International Consortium of Investigative Journalists (ICIJ) spent more than a year sifting through 2.5 million files, connection cash transfers between companies and individuals to "illustrate how offshore financial secrecy has spread aggressively around the...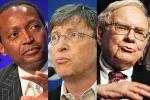 Glenn Ashton - Warren Buffett has pledged to give away the bulk of his fortune to philanthropic causes. Bill and Melinda Gates are prominent benefactors. In South Africa, Patrice Motsepe has joined the club. Russia has Vladimir Potanin. These individuals are part of a wealthy class of philanthropists who assist causes close to their hearts. Philanthropy is a strange beast, readily defined, more difficult to ring-fence and impossible to control. Founded upon altruism it becomes invariably entangled with...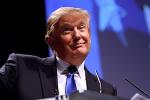 Lynn Parramore - It will hardly come as a surprise that the rich got richer in 2013. Didn't happen to you, did it? The combined wealth of the world's billionaires hit an all-time high of 5.4 trillion, up from 4.6 trillion in 2012. The Forbes list of billionaires is brimming over with oligarchs, monopolists, thugs, miscreants, and hustlers. Not to mention right-wingers, narcissists, and parasitic predators. The only thing missing is the king of Mexian drug lords, Joaquin "El Chapo" Guzman,...