Economic Justice
SACSIS promotes the principle of just economies. We are opposed to economic development that violates social and economic rights and increases inequalities in the pursuit of economic growth.
Ebrahim-Khalil Hassen - Presidents' relish shorthand descriptions of the agenda they are implementing. In Jacob Zuma's first term of office, the term "faster change" played that role. Bureaucrats and politicians quickly took up this term not merely to demonstrate loyalty to a newly installed President, but also because many in public service valued a commitment to accelerating change. The term however faded from usage, buried in inaccessible policies and procedures, and the absence of a...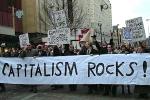 Leonard Gentle - President Jacob Zuma recently returned from Russia, a strange place to be for many when you're in the middle of a crisis at home, as many a commentator here in South Africa has observed. Maybe he and Putin were swapping stories of a new series of Survivor. Putin certainly would have a lot to teach Zuma on that score. But important as those tips may be for our embattled Zuma, Putin has much bigger fish to fry and for those of us more interested in social justice than the competing...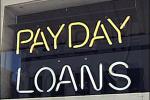 Saliem Fakir - At first glance the connection between Marikana and African Bank Investments Limited (Abil) may seem tenuous. But there is a connection. "Moneylending" is the unholy connection between Marikana and the position that Abil finds itself in today, revealing the underbelly of a troublesome industry that has become a systemic problem for South Africa. Even the ratings agencies believe so. They have not just downgraded Capitec, a bank similar to Abil with a huge unsecured lending...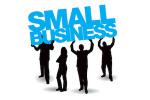 Ebrahim-Khalil Hassen - South Africans of all stripes often lament the general lack of entrepreneurial success and limited support for its development in the country. So when President Jacob Zuma created a new small business ministry, the Department of Small Business Development (DSBD), soon after entering his second term in office, the news was well received all round. The new ministry has its work cut out for it, but its minister, Lindiwe Zulu, appears confident that it will be up and running and producing...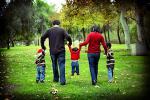 Lynn Parramore - Want to make employees happier and more productive? Give them a four-day work week. The concept was introduced in the 1950s by American labor union leader Walter Reuther, but it's taken a long time for the country to come around to his way of thinking. There are signs that things are changing. Treehouse, an online education company, has a four-day work-week policy, and CEO Ryan Carlson has never looked back, saying it increases both output and morale. Other forward-thinking companies,...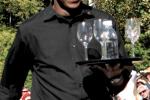 Saliem Fakir - In the city where I live, Cape Town, it's not unusual to hear a foreign accent or see a foreigner. Foreigners are part of the intricate web, not only of the Cape's economy, but also of the rest of South Africa. Foreigners arouse one's curiosity. Some are treated better than others, but there are always questions in people's minds - how did they make their entry into South Africa? Where did they come from? Why did they come here? Who employs them? Despite our talk...