Economic Justice
SACSIS promotes the principle of just economies. We are opposed to economic development that violates social and economic rights and increases inequalities in the pursuit of economic growth.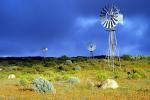 Femke Brandt - On Thursday, November 6, I attended the second sitting of the Karoo Parliament in Cradock, Eastern Cape. The Parliament is hosted by the Karoo Development Foundation (KDF) that was established to examine the economic potential of the Greater Karoo, so that it can influence future government planning and expenditures. The foundation and its trustees consist mainly, not exclusively, of Afrikaner academics, business owners, entrepreneurs and farmers. During his opening speech, the chair of...
Dale T. McKinley - It is arguably the most important political development of South Africa's post-1994 era. On Friday, South Africa's largest union, the National Union of Metalworkers of South Africa (NUMSA) was expelled by the majority of the leadership belonging to South Africa's largest union federation, the Congress of South African Trade Unions (COSATU). The political significance of NUMSA's expulsion derives from three key, inter-related areas of impact. On the ANC-Led...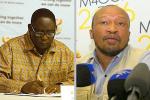 Leonard Gentle - The COSATU Central Executive Committee (CEC), the decision-making body of affiliate leaders, which meets between the more representative Congresses and Central Committees, held a meeting last week to decide on the fate of its biggest affiliate, the National Union of Metalworkers (NUMSA) and to discuss the report of its General Secretary, Zwelenzima Vavi, himself the subject of dispute. This CEC was the consequence of a decision at a postponed CEC in April this year at which time the ANC...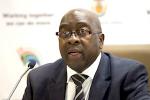 Ebrahim-Khalil Hassen - How do we measure the performance of the South African budget? The message from Finance Minister Nhlanhla Nene's inaugural Medium-Term Budget Policy Statement suggests dual objectives. Minister Nene has cut the expenditure ceiling and capped spending on items such as advertising, travel expenses, catering and consultants. Balancing the books sensibly and attempting to ensure effective use of public monies will encourage investor confidence and also pay for the salaries and equipment...
Patrick Bond - Is age 70 a dignified time for retirement, especially for policies and practices long considered destructive but now back in official favour at the World Bank? Founded in 1944 to finance war-torn Europe's reconstruction, the Bank is now suffering one of its most severe credibility crises. A new civil society campaign, 'WorldVsBank', features protests and teach-ins on Friday, October 10, at the Bank's Annual Meeting in Washington and ten other countries, including...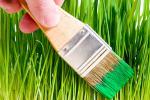 Glenn Ashton - We live in a world of mixed messages, nowhere more than around the environmental health of our planet. While humans relentlessly fray the fabric of our planet's natural systems, business and politicians reassuringly coo about how we have shifted toward a more socially beneficial and environmentally sustainable path. Nothing could be further from the truth. Yet rather than dealing directly with our problems, a malevolent industry has emerged whose intent is to sow confusion about the...