Economic Justice
SACSIS promotes the principle of just economies. We are opposed to economic development that violates social and economic rights and increases inequalities in the pursuit of economic growth.
John Treat and Enver Motala - While finding solutions to South Africa's high rates of unemployment continues to occupy a leading place in national debate, ongoing strikes over wages and working conditions continue to be met with threats of job cuts from employers. In a recent Business Report article called, "Job losses loom amid platinum strike", Implats executive Johan Theron is quoted: "If the strike continues in the months ahead, we will unfortunately be forced to apply for a section 189...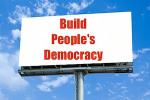 Dale T. McKinley - Messy alliance politics are clouding issues in the run up to the 2014 general election, but community organisations and other civil society formations across the country have welcomed promising moves by National Union of Metalworkers of South Africa (NUMSA) to forge an independent and anti-capitalist united front of the broad working class. For the first time in the history of a democratic South Africa, a COSATU-aligned union, and its largest one at that, has openly declared that it no...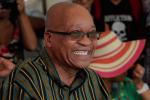 Shawn Hattingh - The Public Protector's report on Nkandla has unleashed a storm of anger. Radio shows and newspaper columns have been filled with people complaining about the state spending vast sums on upgrading the President's private residence. Rightfully, they have pointed out that it is wrong that the state spent R248 million on the project – money, which could have been spent on housing, healthcare and service delivery for the public. However, when it comes to analysing how Nkandla...
Gilad Isaacs - It has become commonplace for South African policymakers, business leaders and pundits, to extoll the virtues of South Africa's "world-class" financial system. Indeed, in post-apartheid South Africa the financial sector has grown at almost double the rate of the economy as a whole. Before we applaud such dynamism we must consider whether the greatly expanded role of finance in our economy helps or hinders our ability to tackle the enormous developmental challenges we face....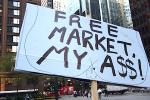 Saliem Fakir - Ask anybody what a market is and they will describe a creature that is self-moving, mythic and almost machine like as its engine drives the economy to a state of equilibrium. Often this machine-like description fosters the erroneous idea that the market is something that can be calibrated or recalibrated with the turn of a switch. Adam Smith referred to the 'invisible hand' where individual agency within the market wonderfully produces a set of relations, exchanges and...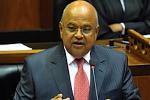 Ebrahim-Khalil Hassen - Common sense suggests that budgets follow plans, not the other way around. Beyond the headline results of the budget, a closer look at the finance minister's 2014 budget reveals significant contradictions and suggests a disconnect concerning the relationship between plans and budgets. Consequently, the minister's budget allocations are far from optimal for us to reach the twin goals of reducing unemployment and decreasing inequality. Minister Pravin Gordhan once tabled the idea...