Media & Technology
The media play an important role as information mediators in today's world, occupying an important space where public debates about national and international issues take place. SACSIS seeks to understand the role and the impact of the mainstream media in achieving public interest journalism.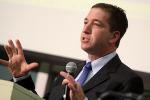 Michael Albert - Glenn Greenwald and Michael Albert discuss the difficulties of doing good journalism within the confines of mainstream media, secrecy and corporations and Greenwald's new media project - The Intercept. MICHAEL ALBERT: Glenn, you have been asked over and over about journalism, with the questions often coming from folks eager to somehow discredit you as being too concerned or too involved, and therefore not reliable as a journalist. So I have a question for you about journalism - but coming...
Jane Duncan - And another one bites the dust. Yet another Group Chief Executive Officer (GCEO), Lulama Makhoba, has left the beleaguered South African Broadcasting Corporation (SABC) before her term of office expires. Speculation has been rife that her position had become untenable given the growing power of Chief Operating Officer (COO), Hlaudi Motsoeneng. This leadership saga has grabbed the headlines, eclipsing another, less-well publicised process, the SABC's editorial policy review. The...
Ben Norton - Is Facebook flirting with fascism? The question might prove difficult to answer with a resounding "yes or no," but, to those who have been keeping track of its recent censorship practices, the answer appears to lean heavily toward the affirmative. On 9 January 2014, after over five years of operation, popular Facebook page Anarchist Memes was permanently taken down by Facebook. With approximately 90,000 likes and hundreds of comments each day, Anarchist Memes established itself...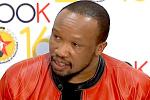 Jane Duncan - At its special national congress last month, the National Union of Metalworkers of South Africa (Numsa) took a significant decision not to support the ruling African National Congress (ANC) in the next elections. Numsa is the largest union affiliated to the troubled Congress of South African Trade Unions, and its clout is considerable, so its decision is a turning point for the country's politics. Numsa supports socialist ideas and, as a result, at the congress, it resolved to...
Charlotte Laws - I felt like Will Smith in "Enemy of the State." I was being hunted, harassed and stalked by criminals with technological expertise. I had been thrust into an unexpected war. I felt exposed, vulnerable and alone on the front line. I had awoken a hideous network of villains and saboteurs, who were in pursuit of me, hoping to ruin my life. I had received creepy emails, backlash on Twitter and three death threats. My computer had been bombarded with viruses, and a technician had...
Jane Duncan - The Print and Digital Media Transformation Task Team has just released its much-anticipated report into transformation in the major press groups. The report is an important step forward for the press, as it forces the industry to deal with issues it has not taken seriously up to this point. It is a blunt assessment and an indictment of the extent of racial and gender transformation in their ownership and management structures, which remain far too white and male. The Task Team is clear...