Jane Duncan
Jane Duncan is a Professor of Journalism at the University of Johannesburg. Before that she was Highway Africa Chair of Media and Information Society, School of Journalism and Media Studies at Rhodes University. Jane is a prominent media activist and former executive director of the Freedom of Expression Institute. She has three post-graduate degrees, and has written widely on media policy and media freedom issues.





Please click on the image for a larger picture.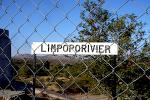 Jane Duncan - South Africa is emerging from the most severe spate of xenophobic attacks since 2008, although the attacks have never really stopped. What lessons need to be learned from the latest attacks, and what needs to be done to prevent similar attacks from taking place in the future? A key problem is political leaders' ongoing ambivalence towards foreigners. Many lapse into the temptation to scapegoat foreigners for a range of social ills, to deflect attention from their own performance. Who...
Jane Duncan - In the broader scheme of things, how significant are the recent wave of protests that have engulfed South Africa over the past decade? Are they another means of pressurising the ruling African National Congress (ANC) into delivering better services, or do they represent a new form of anti-systemic politics that promises to change how society is organised, and for the better? Scholars are divided on this issue. On the one hand, the South African Research Chair in Social Change –...
Jane Duncan - On 21 March 1960, the apartheid police opened fire on a crowd of protestors in Sharpeville, killing 69 people. Five decades on, post-apartheid South Africa remembers these events on Human Rights Day. The government has attempted to depoliticise the event, shifting the day from one that is associated with the Pan Africanist Congress (PAC) to one that South Africans generally commemorate, irrespective of their political persuasions. Yet the annual commemoration of this day did not stop a...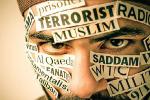 Jane Duncan - Terrorism. In the wake of the recent attacks in Sydney, Paris and Baga, it's a word that's been on many people's lips. After the Charlie Hebdo attack in Paris, some have argued vehemently against trying to explain the context in which terrorism arises as an attempt to be 'soft' on terrorism. Yet at the same time, it cannot be denied that the word terrorism is politically loaded. To name an attack as terrorist, rather than purely criminal, is to call on the...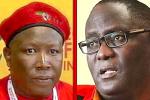 Jane Duncan - How important are leaders to South Africa's politics? Should they be allowed to make or break organisations? Two recent events held last month have thrown up these questions: Numsa's United Front Assembly, held in Kempton Park and the Economic Freedom Fighters' (EFF) first elective Peoples' Assembly in Mangaung. In the case of the United Front, Ranjeny Munusamy lamented the absence of controversial Cosatu general-secretary, Zwelinzima Vavi. She argued that his...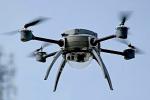 Jane Duncan - Drones. Many South Africans are likely to think of lazy worker bees or boring people when they hear the word. But Pakistanis, Afghanis or Yemenis are likely to think of the unmanned planes sent by the Barack Obama administration that rain death on their heads. Obama's drone strikes are summary, extrajudicial executions. The victims never having a chance to defend themselves against the accusations made against them, namely that they are terrorists. Furthermore, these strikes...