Jane Duncan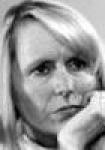 Professor Jane Duncan is Highway Africa Chair of Media and Information Society, School of Journalism and Media Studies at Rhodes University. Jane is a prominent media activist and former executive director of the Freedom of Expression Institute. She has three post-graduate degrees, and has written widely on media policy and media freedom issues.
Jane Duncan - Sick and tired of too much foreign content on television and too much political meddling in the South African Broadcasting Corporation (SABC)? Fed up with some of the most exploitative communications costs in the world? Well, now is your opportunity to say and do something out these problems, in theory at least. The Department of Communications is reviewing all policies impacting on the Information and Communications Technology (ICT), and Parliament intends to review the laws as well. This...
Jane Duncan - And another one bites the dust. Yet another Group Chief Executive Officer (GCEO), Lulama Makhoba, has left the beleaguered South African Broadcasting Corporation (SABC) before her term of office expires. Speculation has been rife that her position had become untenable given the growing power of Chief Operating Officer (COO), Hlaudi Motsoeneng. This leadership saga has grabbed the headlines, eclipsing another, less-well publicised process, the SABC's editorial policy review. The...
Jane Duncan - As a new political party, the Economic Freedom Fighters (EFF) has generated both excitement and criticism in a short space of time. Its commitment to anti-capitalism, anti-imperialism and Fanonianism sets it apart from the gaggle of parties vying for the political centre, and clearly its message has gained traction, especially amongst the youth. Much of the media commentary has focussed on these aspects of its founding manifesto, especially its position on nationalisation, and some on the...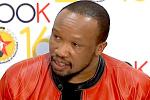 Jane Duncan - At its special national congress last month, the National Union of Metalworkers of South Africa (Numsa) took a significant decision not to support the ruling African National Congress (ANC) in the next elections. Numsa is the largest union affiliated to the troubled Congress of South African Trade Unions, and its clout is considerable, so its decision is a turning point for the country's politics. Numsa supports socialist ideas and, as a result, at the congress, it resolved to...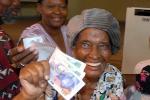 Jane Duncan - South Africans have become used to certain parts of the state being efficient, while other parts are plagued by chronic inefficiency, to the point where many dread having to deal with them. The parastatal South African National Roads Agency, supported by the government, has finally swung into action in Gauteng, bullying road users to buy e-tags and pay exorbitant toll fees. On the same day that the e-toll system went live, thousands of commuters took to alternative routes to find their way...
Jane Duncan - Last month, forensic auditor Lawrence Moepi was killed in a suspected hit, which happened as he arrived for work at his Johannesburg office. Apparently, Moepi was working on some big cases involving suspected corruption. The Auditor-General had also appointed him to the investigations team on the now-notorious arms deal. Moepi had earned a reputation of being a fraudster's worst nightmare: a fearless, principled, incorruptible auditor. It is widely suspected that he was killed to...