Videos
Tips for watching videos: If you see a message saying that a video clip is no longer available, refresh your browser and the video should become available. If you're having trouble viewing a clip that's already streaming, let the clip play once. It will play fine the second time round.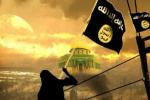 The Islamic State, a hardline Sunni jihadist group that formerly had ties to al Qaeda, has conquered large swathes of Iraq and Syria. Previously known as the Islamic State of Iraq and Syria (ISIS), the group has announced its intention to reestablish "the caliphate" (an Islamic state) and has declared its leader, the shadowy Abu Bakr al-Baghdadi, as the caliph. VICE News reporter Medyan Dairieh spent three weeks embedded with the Islamic State, gaining unprecedented access...

The Boycott, Divestments, Sanctions (BDS) campaign targeting Israel has embarked on a more visible programme of activism in South Africa. On Saturday, August 30, more than 40 actions were staged throughout the country. Retail giant Woolworths is being targeted for its refusal to stop stocking Israeli products from occupied Palestine. The BDS campaign aims to bring greater awareness to the plight of Palestinians in the Israeli/Palestinian conflict and peacefully demand a solution to the...


SACSIS caught up with constitutional law expert Prof. Pierre de Vos, author of the blog, Constitutionally Speaking, to talk about how the South African constitution could be applied to deal with South Africa's most pressing challenge, our country's inequality. On the question of whether our constitution could be applied to encourage more redistributive measures, de Vos argues that the constitution doesn't have the power to change South Africa's economic policies....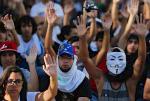 Al Jazeera's Fault Lines travels to Venezuela on the trail of evidence to support claims from opposition protestors that they are being repressed by a brutal dictatorship, but finds a far more complex situation unfolding in the country. Opposition to the Venezuelan government comes from elite groups who are frustrated with the socialist policies of the state. Meanwhile, large numbers of poor Venezuelans whose lives improved dramatically under the late Hugo Chavez's government,...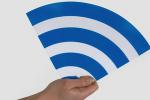 How do you pick up a malicious online virus, the kind of malware that snoops on your data and taps your bank account? Often, it's through simple things you do each day without thinking twice. You'd be surprised how much personal information you're giving away simply by using your cell phone to pick up a Wi-Fi network whilst you're out and about. James Lyne reminds us that it's not only the NSA that's watching us, but ever-more-sophisticated cybercriminals, who exploit both weak code and...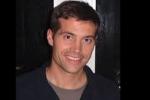 Forty-year-old journalist Jim Foley was beheaded in Syria by the extremist group, the Islamic State in Iraq and Syria (ISIS). The video of his killing has been linked on every major news site in the world. Jessica Desvarieux is a correspondent for the Real News Network ans also a friend and former colleague of Foley. In a moving tribute Desvarieux talks about Foley's passion for his work and the reasons that drove to him to cover the conflict in Syria. Desvarieux also remembers Foley...