Videos
Tips for watching videos: If you see a message saying that a video clip is no longer available, refresh your browser and the video should become available. If you're having trouble viewing a clip that's already streaming, let the clip play once. It will play fine the second time round.

Irvin Jim, General Secretary of Numsa, recently toured the U.S. on a speaking tour where he was also interviewed by Paul Jay of the Real News Network. In Part One of an in-depth interview, Jim talks about his early life and how a difficult life as the son of farmworkers in the town of Port Alfred led him to activism as a young teenager. In this fascinating exchange, Jim offers insights into his radicalisation, which included leading the Congress of South African Students (COSAS) where he...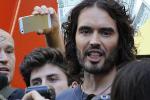 Not since the 1930's has a far left party been in power in a European democracy. Comedian, author, activist, and presenter of The Trews, Russell Brand contends that Syriza's win at the polls in Greece this week is a victory for compassion and a strong rejection of the values of corporatism. Brand says that he finds it exciting that an anti-capitalist party is in power in Greece. "The reason I am excited about this is because Syriza are approaching capitalism from a completely...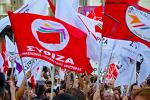 Speaking about the historic victory of Greece's anti-austerity party, Syriza, Leo Panitch, distinguished research professor at York University in Toronto says Syriza is a party of modern class struggle, in which not only the working class in the old sense, but more dynamically the new working class made up of knowledge workers, women and immigrants, are represented. Syriza is a party that embedded itself in social movements in the last decade, so it's a very different beast. Panitch...

Philosopher Slavoj Zizek argues that our current brand of global capitalism is quickly outgrowing democracy and that a divorce between the two is inevitable. This leads to an array of social and geopolitical concerns regarding the public commons, including the emergence of new forms of apartheid. New walls are emerging between, for example, the United States and Mexico, Israel and the West Bank in addition to a new obsession with how to isolate Europe from Africa. The paradox of...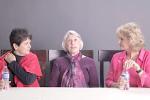 Just over two months ago three grandmothers were introduced to pot for the first time by an intrepid video production team in the state of Washington in the United States where the use of recreational marijuana is legal. The women were given a bong, a vaporizer, marijuana tea and offered some snacks and a card game. The results are both hilarious and sobering. We witness the grandmothers starting to relax, laugh a lot, tell some dirty jokes, talk about their new experience and realise that...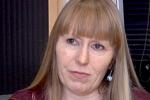 SACSIS columnist, Prof. Jane Duncan, talks to Creamer Media about her new book, which examines the rise of securocrats in South Africa. Securocrats are officials located in the security establishment – the police, intelligence services or the military – that have the power to influence government policy in their favour. Duncan raises genuine concerns about their growing influence, which is leading to an excessive and unnecessary focus on secrecy and security as well as resulting...