Videos
Tips for watching videos: If you see a message saying that a video clip is no longer available, refresh your browser and the video should become available. If you're having trouble viewing a clip that's already streaming, let the clip play once. It will play fine the second time round.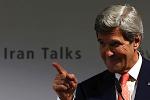 As the November 24, deadline approaches for the end of the Iran and P5+1 negotiations, analysts are speculating about the state of negotiations and what it would mean if a deal is signed. The circumstances and tone of the negotiations have changed since Iran is currently being viewed as a potentially valuable partner in the war against the Islamic State (ISIS). Negotiations have reached a level where there is the possibility of the U.S. lifting sanctions against Iran and allowing it to...

Women pop stars are dominating the charts these days. Hooray! This is a major victory for feminism, right? Alas, it seems that some women are reaching the top of the charts by, ahem, less than feminist tactics. Harriet Gibsone has made an amazing, sharp-humored video on how you too can be a female pop star for The Guardian. Her tips include hiring a man to help you write a song, preferably about your body, because that's what you fans will want. And instead of merely celebrating...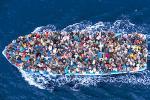 Fifty million people in the world today have been forcefully displaced from their home — a level not seen since WWII. Right now, more than three million Syrian refugees are seeking shelter in neighbouring countries. In Lebanon, half of these refugees are children; only 20% are in school. With wars going on continuously, the average time that a refugee will spend in exile is 17 years. On a global scale, every day 32,000 people will be displaced from their homes on average. Most...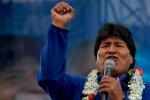 According to this CCTV America report, unofficial election results this week indicate that Bolivian president Evo Morales has won a third term. According to exit polls, he got about 60% of the vote. His closest opponent, Samuel Doria Medina, received just 25%. The government's economic stewardship as well as its dedication to spreading the benefits of the country's natural gas and mineral wealth to the poor has been key to Morales' re-election. At the same time the Wall Street Journal...

The President of Uruguay is known as one of the most progressive and selfless in the world. Jose Mujica gives away 90% of his salary, has legalised gay marriage as well as marijuana and offered refuge to Guantanamo prisoners. Yet under Uruguay's constitution Mujica can't stand for a second term and with an election next month, the latest polls for his successor haven't been good. The main opposition candidate, Luis Alberto Lacalle Pou, is from one of the wealthiest families in the country....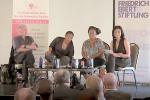 In recent months, it has been reported that the Zulu King, Goodwill Zwelithini, under the auspices of the Ingonyama Trust, is preparing to lodge a massive land claim that will cover much of the land in the province of KwaZulu-Natal. Why is King Zwelithini lodging a land claim that goes back to 1875 when South Africa's land restitution programme only recognizes land dispossessions after 1913? Speaking at an event hosted by SACSIS and the Friedrich Ebert Foundation (FES) to examine...