Human Rights
SACSIS embraces a rights based approach to development, which views poverty as a denial of human rights.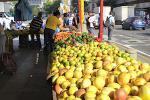 Saliem Fakir - The U.S. is putting pressure on South Africa to agree to favourable terms for its poultry producers before it is willing to include South Africa in a new round of the Africa Growth and Opportunity Act (AGOA). By removing tariffs on American chicken imports, South Africa, under AGOA, ought to be able to export its own agricultural products with ease, as long as U.S. poultry producers are given free reign in our country. The deal is at a precipice. South Africa is expected to agree to the...
Eduardo Galeano - The Shoe (January 15) In 1919 Rosa Luxemburg, the revolutionary, was murdered in Berlin. Her killers bludgeoned her with rifle blows and tossed her into the waters of a canal. Along the way, she lost a shoe. Some hand picked it up, that shoe dropped in the mud. Rosa longed for a world where justice would not be sacrificed in the name of freedom, nor freedom sacrificed in the name of justice. Every day, some hand picks up that banner. Dropped in the mud, like the shoe....
Richard Pithouse - If you're up early in Dakar and decide to take a walk along the shorefront before the day gets going you may see fishermen setting out on a raft cobbled together from the detritus of the city. If you look a little closer you may see, on the rocks, not far beneath the surface of the water, an old cannon. It's just there, becoming, with the geological patience that operates at an unbridgeable remove from the urgency of the political, part of the sea. For a South African this ease...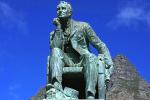 Mandisi Majavu - It has taken the University of Cape Town (UCT) 15 years to seriously consider the views of its black students concerning the statue of Cecil John Rhodes. Way back in 1999, Melissa Steyn and Mikki van Zyl researched students' experiences of institutional culture at UCT. Their report concluded that participants "are sensitive to the meanings carried by the statues and names of buildings that reflect UCT's history", which respondents viewed as constant reminders of...
Alfredo Lopez - For many people reading this, there are at least two concepts that will offend. One is surveillance, about which we've written often on this site. The other is the Barbie doll: the ubiquitous toy that has for decades molded girls' (and boys') concept of "the perfect female" as having an impossible-to-achieve figure derived from sexist fantasy and has taught them that their lives should be about dressing up and attracting the attention of a boring male named...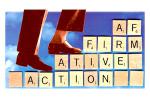 Anna Majavu - After almost 21 years, affirmative action has not taken root in South Africa and most sectors of the economy, including academic institutions, remain "untransformed". The most recent Commission for Employment Equity's annual report noted that whites continued to retain the vast majority of the top positions in South Africa (over 62% last year), even though they number less than 9% of the population. Decision makers in government and big business consider reparations to...