Human Rights
SACSIS embraces a rights based approach to development, which views poverty as a denial of human rights.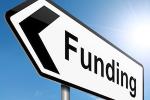 Alexander O'Riordan - A cursory scan of the NGO job boards confirms the widely held assumption that South Africa's civil society organizations are struggling to get funding. Organisations appear to be in crisis, jobs are hard to get, salaries are markedly below market norms and rumours abound that established NGOs are on the verge of bankruptcy. Last month, for example, the press reported that the Treatment Action Campaign publically protested rumours it was on the verge of bankruptcy; many others are...
Daniel McLaren - October 16 is World Food Day. As the 20th World Food Day since the establishment of our democracy dawns on South Africa, a grim shadow of hunger and malnutrition hangs over the gains of the democratic era. Section 27 of the South African Constitution guarantees the right to have access to sufficient food to all people in our country. This and other socio-economic rights were enshrined in the Bill of Rights because their fulfilment was recognised as integral to the Constitution's...
Sandile Tshabalala - Twenty years since the dawn of our democracy, many South Africans remain marginalized and unable to reach their full potential due to a series of obstacles. Our constitutional democracy gives equal rights to all citizens. However, inequality remains a challenge. Poverty, crime and xenophobia haunt our society on a daily basis. In the midst of a legal order that affords equal rights to all, the lived experience of ordinary South Africans is of critical concern. Their access to justice is...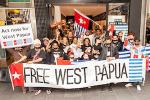 Anna Majavu - The visit by the South African government and 17 unnamed South African companies to Indonesia last week has thrown into stark relief the ANC government's hypocrisy in its international relations with countries that are guilty of human rights abuses. Indonesia ended its brutal military occupation of East Timor in 2002 but continues an equally merciless military occupation of West Papua. Somehow this doesn't appear to have pricked the consciences of our government officials or...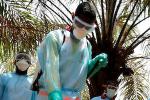 Mandisi Majavu - In his book, Infections and Inequalities, Paul Farmer writes that we live in a world where infections pass easily across borders, while resources, including cumulative scientific knowledge are blocked at customs. The recent outbreak of Ebola in West Africa is a case in point. The World Health Organisation has warned that the number of Ebola cases could rise to 20,000 largely because the medical staff in these West African countries do not have the resources to deal with the rapid spread of...
Steven Friedman - The more the courts do to fix poverty and inequality directly, the more likely is it that people will remain poor and unequal. For some time, an important debate has been raging between legal academics who want our courts to help the fight for social justice. It has been confined to law journals and has hardly registered in the public debate. This is a pity, since it addresses a crucial question: how can the courts help to combat poverty and inequality? The constitutional court has...