Human Rights
SACSIS embraces a rights based approach to development, which views poverty as a denial of human rights.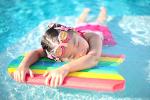 The SACSIS office is closed for the holidays. We'll be back in the New Year on the 5th of January 2015. The Year in Review As we reflect on our work in 2014, SACSIS is pleased to announce that our social justice message is being taken up far and wide in South Africa, reaching audiences that do not traditionally seek out a progressive perspective and in many cases, even lack access to the Internet. Internet penetration in South Africa is poor. Less than 10% of South Africans...
Richard Pithouse - For some time now much of the left has either been alienated from actually existing popular mobilisation or unable to make and sustain productive connections with it. But the emergence of new forces to the left of the ANC, forces with money, a national reach, easy access to the media and, in the case of NUMSA, an established and organised membership, is generating fresh optimism. However, the old fantasy that history will, in time, reward radical patience sometimes functions to prevent...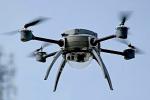 Jane Duncan - Drones. Many South Africans are likely to think of lazy worker bees or boring people when they hear the word. But Pakistanis, Afghanis or Yemenis are likely to think of the unmanned planes sent by the Barack Obama administration that rain death on their heads. Obama's drone strikes are summary, extrajudicial executions. The victims never having a chance to defend themselves against the accusations made against them, namely that they are terrorists. Furthermore, these strikes...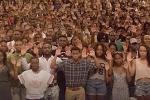 Mandisi Majavu - Michael Brown joins a long list of black men who have been killed with impunity by the police in the United States. Brown was shot and killed by Darren Wilson, a Ferguson Missouri police officer, on August 9, 2014. Last month a grand jury in St. Louis, Missouri has chosen not to indict Wilson for the lethal shooting of an unarmed Brown. Following the grand jury's decision of Brown's death, The National Association for the Advancement of Coloured People (NAACP) released a...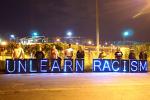 Tim Wise - "He was no angel." That's the refrain, repeated for over two months on social media by defenders of Officer Darren Wilson, convinced that Michael Brown was little more than a violent and dangerous thug who deserved to die that August day in Ferguson. From the beginning, Wilson's supporters used Brown's strong-arm theft of cigars from a local market as justification for what happened to him. "Thieves deserve their fate," came the refrain from many a...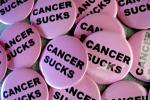 Glenn Ashton - We are regularly reminded of the growing global blight of cancer by repetitive education drives during cancer awareness months. But surely we should pay more attention to the causes, rather than simply raise awareness? Perhaps we fail to do so because the commercial imperative makes it easier to fundraise around the impacts of cancer rather than analysing the root causes? October was breast (and liver) cancer month, September prostate cancer and November is pancreatic, stomach, lung and...