The World
SACSIS seeks to examine global issues, particularly as they relate to South Africa.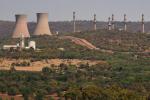 Russ Wellen - At the Center of Public Integrity on nuclear materials, Douglas Birch has written a two-part series on nuclear security in South Africa. In the first, titled "South Africa rebuffs repeated U.S. demands that it relinquish its nuclear explosives," co-authored with R. Jeffrey Smith, they write about the quarter ton of highly enriched uranium that South Africa still retains decades after ending its nuclear-weapons program in 1989. U.S. officials fear that it could be stolen and...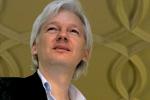 Jon Queally - Both a lawyer and spokesperson for WikiLeaks expressed relief on Friday that Swedish prosecutors are now willing travel to London to interview founder and editor-in-chief Julian Assange, even as they characterized as ridiculous that fact that it took well over four years to accept such an arrangement. Assange has been living in the Ecuadorian embassy in London for more than three years under asylum protection after allegations over sexual misconduct in Sweden sparked a legal battle over...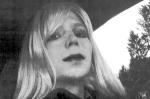 Sarah Lazare - Famed whistleblower Chelsea Manning just achieved a limited—but important—triumph in her battle for gender affirmation as she serves out her 35-year sentence in Army prison: a court order mandating that the military officially stop referring to her using male pronouns. Manning, who is a transgender woman, has vigorously pressed the military to use correct pronouns and provide gender-affirming medical care, despite the hostility she has faced from Fort Leavenworth, Kansas prison...
Andrea Germanos - A group of global women aims to wage peace with a milestone walk across the 2-mile wide Demilitarized Zone (DMZ) that separates North and South Korea, and a call for an end to the state of war that has affected millions for over six decades. The organizers announced the International Peacemakers' Walk for Peace in Korea on Wednesday during the United Nation's 59th Commission on the Status of Women. Honorary co-chairs of the peace walk are Nobel Peace Laureate Mairead Corrigan...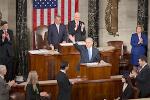 Lauren McCauley - As Israel Prime Minister Benjamin Netanyahu enjoyed no less than 26 standing ovations during his speech before the United States Congress on Tuesday morning, the resounding applause did not include the clapping hands of nearly sixty lawmakers who did not attend the controversial address. Independent Senator Bernie Sanders (Vt.) joined 56 Democratic lawmakers in the boycott, which was seen by many as snub to the powerful Jewish-American lobby group, the American Israel Public Affairs...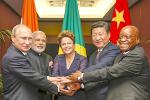 Kaja Baum - There's a new global development bank in town. And whether it stands to threaten or bolster the long entrenched World Bank and IMF, its presence will likely change the dynamics of development financing for the world. The BRICS — a bloc of the emerging economies of Brazil, Russia, India, China, and South Africa — announced last summer that they were founding a "New Development Bank" to compete with Western-dominated financial institutions. Each country has...