The World
SACSIS seeks to examine global issues, particularly as they relate to South Africa.
Conn Hallinan - One hundred and sixty-eight years ago this past July, two British warships - HMS Erebus and HMS Terror - sailed north into Baffin Bay, bound on a mission to navigate the fabled Northwest Passage between the Atlantic and the Pacific oceans. It would be the last that the 19th-century world would see of Sir John Franklin and his 128 crew members. But the Arctic that swallowed the 1845 Franklin expedition is disappearing, its vast ice sheets thinning, its frozen straits thawing. And once...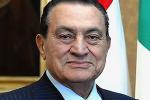 John Queally - In yet another blow to the Egyptian revolutionaries whose hopes have been repeatedly dashed since the protests they initiated in 2011 swept former autocratic ruler Hosni Mubarak from power, a court on Saturday dropped all the remaining criminal charges, including allegations of murder, that had been levied against the nation's former president. Al-Jazeera America reports: An Egyptian court has thrown out charges against former President Hosni Mubarak, his interior minister, and six...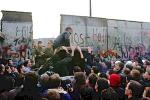 Fazila Farouk - This year, 2014, heralds 25 years since the fall of the Berlin Wall on November 9, 1989. It's a momentous anniversary for Germans who are commemorating 25 years of reunification. However, just as the 20th anniversary of South Africa's democracy unleashed a flood of bittersweet reflection on the unfulfilled dreams of our post-apartheid era, so too is 25 years of reunification in Germany being observed not just with celebration, but also with contemplation. The fall of the Berlin...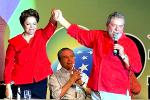 Pepe Escobar - Sun, sex, samba, carnival and at least until the World Cup hammering by Germany, the "land of football". And don't forget "vibrant democracy". Even as it enjoys one of the highest soft power quotients around the world, Brazil remains submerged by cliches. "Vibrant democracy" certainly lived up to its billing as President Dilma Rousseff of the ruling Worker's Party (PT) was re-elected this Sunday in a tight run-off against opposition candidate Aecio Neves of...
Emile Schepers - The incumbent president, Dilma Rousseff, of the left leaning Workers' Party (Partido dos Trabalhadores or PT) won a close election on Sunday, defeating right winger Aecio Neves, of the so-called Social Democratic Party (PSDB) by a margin of about three million votes, or 51.56 percent to 48.52 percent in this huge country of 200 million people. Rousseff won most of Brazil's 26 states including Minas Gerais, Neves' home state where she was the governor from 2003 to 2010. ...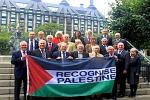 Jamie Stern-Weiner - On October 13, 2014, British MPs voted 274 to 12 to recognise the State of Palestine. The abstention rate was high—just 286 of 650 MPs voted—in part because in accordance with convention government ministers abstained, in part because the Labour leadership demanded that those of its MPs who showed up vote 'yes' (and thus, a substantial minority did not show up), and in part because most Tory MPs were absent. By my count, the vote broke down as follows.1 Of 56...