The World
SACSIS seeks to examine global issues, particularly as they relate to South Africa.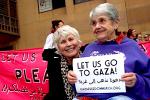 Richard Pithouse - Every time a man has contributed to the victory of the dignity of the spirit, every time a man has said no to an attempt to subjugate his fellows, I have felt solidarity with his act. - Frantz Fanon, Black Skin, White Masks, 1952 The ruthless assault on Gaza has sometimes been presented in our media, and on occasion in some solidarity efforts too, as an issue that is solely of concern to Muslim people. It is true that in recent years state politics in both Palestine and Israel has taken...
Pepe Escobar - And here's the spin war verdict: the current Malaysia Airlines tragedy - the second in four months - is "terrorism" perpetrated by "pro-Russian separatists", armed by Russia, and Vladimir Putin is the main culprit. End of story. Anyone who believes otherwise, shut up. Why? Because the CIA said so. Because Hillary "We came, we saw, he died" Clinton said so. Because batshit crazy Samantha "R2P" Power said so - thundering at the UN, everything duly...
Alexander O'Riordan - Last week Brazil, Russia, India, China and South Africa (BRICS) announced they are joining forces to establish a BRICS alternative to the World Bank. The BRICS bank will be capitalised to the tune of $50 billion or about the same size as the World Bank's loan to Brazil. While the size of the initial capital allocation does not stack up in comparison to the World Bank's, this could still prove to be a significant opportunity to change the global system more in favour of the...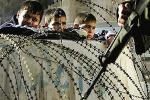 Richard Pithouse - As the Israeli state rains its murder on the people of Gaza we are confronted with a stark demonstration of the ways in which there is, in so many quarters, official sanction for according radically different values to human lives. Some of us are taken as sacrosanct, others as disposable. It has often been suggested that in the case of Israel and Palestine the inequality in the value ascribed to human life can be rendered as a mathematical ratio. In this calculus there is no such thing as a...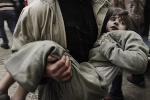 Chris Hedges - Raul Hilberg in his monumental work "The Destruction of the European Jews" chronicled a process of repression that at first was "relatively mild" but led, step by step, to the Holocaust. It started with legal discrimination and ended with mass murder. "The destructive process was a development that was begun with caution and ended without restraint," Hilberg wrote. The Palestinians over the past few decades have endured a similar "destructive...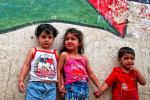 Mona El-Farra - GAZA – Written Between 3 am and 4 am early Wednesday morning, July 9, 2014. The Israeli warships continue shelling...It is dark. I do not know what is going on and I can hear successive bombing. I am thinking of all the people I know tonight, especially my colleagues at the hospitals who are working under severe pressure and lacking basic medical supplies. Stay strong. I heard they bombed the area around the European hospital east of Khan Younis in Southern Gaza...Then the...