The World
SACSIS seeks to examine global issues, particularly as they relate to South Africa.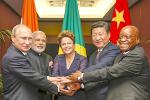 Kaja Baum - There's a new global development bank in town. And whether it stands to threaten or bolster the long entrenched World Bank and IMF, its presence will likely change the dynamics of development financing for the world. The BRICS — a bloc of the emerging economies of Brazil, Russia, India, China, and South Africa — announced last summer that they were founding a "New Development Bank" to compete with Western-dominated financial institutions. Each country has...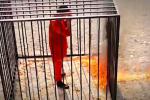 Chauncey DeVega - ISIS burned Muadh al Kasasbeh, a captured Jordian fighter pilot, to death. They doused him with an accelerant. His captors set him on fire. Muadh al Kasasbeh desperately tried to put out the flames. ISIS recorded Muadh al Kasasbeh's immolation, produced a video designed to intimidate their enemies, and then circulated it online. ISIS's burning alive of Muadh al Kasasbeh has been denounced as an act of savagery, barbarism, and wanton cruelty--one from the "dark ages" and not of...
Chris Hedges - NEW YORK—Malcolm X, unlike Martin Luther King Jr., did not believe America had a conscience. For him there was no great tension between the lofty ideals of the nation—which he said were a sham—and the failure to deliver justice to blacks. He, perhaps better than King, understood the inner workings of empire. He had no hope that those who managed empire would ever get in touch with their better selves to build a country free of exploitation and injustice. He argued that from...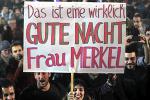 Greg Palast - Europe is stunned, and bankers aghast, that the new party of the Left, Syriza, won Sunday's parliamentary elections in Greece. Syriza won on the promise that it will cure Greece of leprosy. Oddly, Syriza also promises that it will remain in the leper colony. That is, Syriza wants to rid Greece of the cruelty of austerity imposed by the European Central Bank but insists on staying in the euro zone. The problem is, austerity run wild is merely a symptom of an illness. The...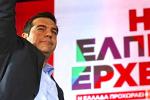 Alexander O'Riordan - This week Greece elected into power the left-wing political party, Syriza, headed by Alexis Tsipras, who led the party to victory on an anti-austerity ticket, thus rattling financial markets by raising the spectre of a Greek exit from the Eurozone and snubbing the European Union (EU), European Central Bank (ECB) and International Monetary Fund troika of lenders to Greece. As it turns out, I happen to be in Brussels this week, the city where the EU has its headquarters. The word on the...
Natasha Hakimi Zapata - The world's "humblest" president, the "poorest president" in terms of personal wealth, the "most radical." How did one man earn so many superlative epithets? The 79-year-old Uruguayan President José Mujica—who leaves office at the end of next month—is at first glance an unlikely head of state. In keeping with the approach he developed while imprisoned for 14 years as a leftist Tupamaro urban guerrilla, Mujica repudiates...