Human Rights
SACSIS embraces a rights based approach to development, which views poverty as a denial of human rights.
Mandisi Majavu - Many South Africans see black immigrants as a threat to their privileges. African immigrants from a refugee background, in particular, are viewed as a social burden by societal institutions. These xenophobic attitudes are not unique in South Africa. Historically, black African refugees received little help from the United Nations High Commissioner for Refugees (UNHCR). For instance, during a politically volatile period in Africa, the 1960s and 1970s, many refugees in Africa were left to...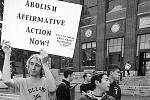 Mandisi Majavu - Last month the BBC published an article titled, "Do white people have a future in South Africa?" Western institutions like the BBC see no problem in commissioning articles like this due to mainstream whites' misconception of racism as a zero-sum game. Research shows that mainstream whites associate a decrease in anti-black racism with an increase in anti-white racism. The notion of "reverse racism" is rooted in this misconception. Proponents of "reverse...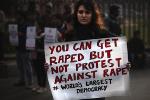 Janet Allon - India has a horrific rape and violence against women problem, which came to international attention after a medical student was raped, tortured and murdered on a bus in 2012. Just recently two girls were found hanging from a tree after being raped in Uttar Pradesh. Last week brought news of police officers themselves being accused of gang raping a woman who came to a police station in Uttar Pradesh to inquire about her husband's release. Alas, in India as in (other countries), even some...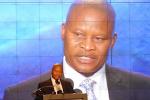 Dale T. McKinley - In a democracy worthy of the name, no specific belief, conscience, thought, opinion or religion has special legal or societal status. As captured in the equality clause of South Africa's Bill of Rights, "everyone is equal before the law", wherein "equality includes the full and equal enjoyment of all rights and freedoms". Those rights and freedoms encompass the political, civil, legal, environmental, social, economic and cultural. Simply put, all of our...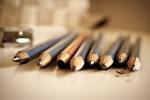 Gillian Schutte - The furore over the cartoon depicting the ANC parliamentarians and their electorate as a bunch of inept clowns is indicative of how far we still have to go in terms of embedded and unconscious racism in South Africa. There is nothing wrong with critiquing government in satirical depictions, but there is something horribly wrong when those depictions verge on 19th century blackface stereotypes and entirely overlook the racial demographics of our land. In this offensive cartoon we see the...
Steven Friedman - OUR real 'ticking time bomb' may be not poverty, but what it always has been – race. Our angriest people may not be those forced to survive on much less than they need, but the black middle class. Poverty is our biggest problem: it affects most people and imposes huge economic and social costs. But the frequently heard claim that poor people are about to rise up and destroy the economy ignores reality: poverty usually forces people to be more pragmatic because more is at...