Human Rights
SACSIS embraces a rights based approach to development, which views poverty as a denial of human rights.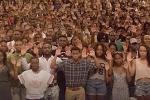 Mandisi Majavu - Michael Brown joins a long list of black men who have been killed with impunity by the police in the United States. Brown was shot and killed by Darren Wilson, a Ferguson Missouri police officer, on August 9, 2014. Last month a grand jury in St. Louis, Missouri has chosen not to indict Wilson for the lethal shooting of an unarmed Brown. Following the grand jury's decision of Brown's death, The National Association for the Advancement of Coloured People (NAACP) released a...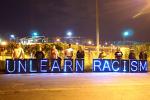 Tim Wise - "He was no angel." That's the refrain, repeated for over two months on social media by defenders of Officer Darren Wilson, convinced that Michael Brown was little more than a violent and dangerous thug who deserved to die that August day in Ferguson. From the beginning, Wilson's supporters used Brown's strong-arm theft of cigars from a local market as justification for what happened to him. "Thieves deserve their fate," came the refrain from many a...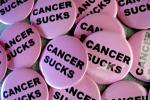 Glenn Ashton - We are regularly reminded of the growing global blight of cancer by repetitive education drives during cancer awareness months. But surely we should pay more attention to the causes, rather than simply raise awareness? Perhaps we fail to do so because the commercial imperative makes it easier to fundraise around the impacts of cancer rather than analysing the root causes? October was breast (and liver) cancer month, September prostate cancer and November is pancreatic, stomach, lung and...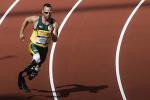 Mandisi Majavu - Notwithstanding the violent and aggressive behaviour he exhibited in his personal life, the product of a historically heavily subsidised racial group in South Africa, Oscar Pistorius' life demonstrates how white privilege protected his masculinity from being constructed as uncivil, criminal, threatening and dangerous. In a New York Times article, Michael Sokolove described Pistorius as a "great deal of fun", but "more than a little crazy". It is white...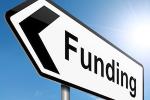 Alexander O'Riordan - A cursory scan of the NGO job boards confirms the widely held assumption that South Africa's civil society organizations are struggling to get funding. Organisations appear to be in crisis, jobs are hard to get, salaries are markedly below market norms and rumours abound that established NGOs are on the verge of bankruptcy. Last month, for example, the press reported that the Treatment Action Campaign publically protested rumours it was on the verge of bankruptcy; many others are...
Daniel McLaren - October 16 is World Food Day. As the 20th World Food Day since the establishment of our democracy dawns on South Africa, a grim shadow of hunger and malnutrition hangs over the gains of the democratic era. Section 27 of the South African Constitution guarantees the right to have access to sufficient food to all people in our country. This and other socio-economic rights were enshrined in the Bill of Rights because their fulfilment was recognised as integral to the Constitution's...