Human Rights
SACSIS embraces a rights based approach to development, which views poverty as a denial of human rights.
Irin Carmon - Angelina Jolie's op-ed about her approach to mitigating breast cancer risk helped a company's stock value rise 4%. Is that what medicine is really about? Times today has focused on her decision to undergo a double mastectomy after learning she carried the BRCA1 gene. As Salon noted here, that's not the only option. But for those who do want to consider following Jolie's path, there are structural barriers to even gaining the information to make those choices, something she...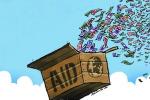 Alexander O'Riordan - Inclusive Development, a tiny California based NGO that lists only three advisors on its website, managed to do what many larger organisations or governments failed to do: hold donors to account for their potential complicity in human rights abuses. In 2010, Human Rights Watch (HRW) reported that aid to Ethiopia was being used in a political manner – as a reward to those that supported the ruling party and as coercion for those critical of the ruling elite. The report, while well...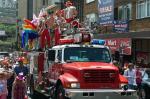 Gillian Schutte - Joburg Pride has closed it doors, shut down, is no longer in business. They obliquely lay the blame at the feet of the One in Nine Campaign in what seems like a disingenuous bid to garner sympathy and demonise the campaigners, rather than shifting their focus to a more progressive and inclusionary agenda. Joburg Gay Pride Festival Company (JGPFC) released their statement of intent on April 3rd, the day after the One in Nine Campaign announced a public meeting, which they...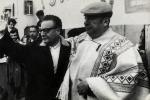 Richard Pithouse - "If we had a keen vision and feeling of all ordinary human life, it would be like hearing the grass grow and the squirrel's heart beat, and we should die of that roar which lies on the other side of silence." - George Elliot, Middlemarch, 1874 The Economist recently celebrated Margaret Thatcher for her "willingness to stand up to tyranny". For Barack Obama she was "one of the great champions of freedom and liberty". This is, plainly, what her old friend...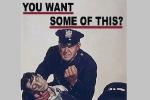 Jane Duncan - Many people were shocked by the judgement in the Andries Tatane case, who was killed by police rubber bullets in a service delivery protest in Ficksburg, and are even more shocked that the National Prosecuting Authority has decided against appealing the judgement. The fact that his fatal shooting had been caught on camera led many to assume that it would have been an open and shut case, and the responsible police officers would be found guilty of murder, convicted and sentenced. But this...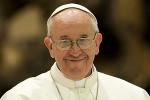 Jon O'Brien - As Pope Francis settles into his new role, he has a perfect opportunity to remould the Vatican's relationship with the rest of the world. A great place to start would be at the United Nations, where the Vatican, through an entity known as the Holy See, has special powers granted to no other religious institution. The Holy See's powers at the United Nations were on full view this week and last at the 57th session of the Commission on the Status of Women (CSW) in New York. There,...