Human Rights
SACSIS embraces a rights based approach to development, which views poverty as a denial of human rights.
Dale T. McKinley - In the spirit of John Lennon, imagine this near-future scenario. It is 2016, the 20th anniversary of South Africa's Constitution. Alongside all sorts of official festivities, a sizeable portion of the population is celebrating the recent decision by the Constitutional Court to declare the Drugs and Drug Trafficking Act (No. 142 of 1992), a piece of legislation embedded in over a century of colonial, racist politics and wrapped in layers of ideologically and morally manipulated...
Mohamed Motala - In the last few weeks, a terrible tragedy has been unfolding right beneath the feet of Johannesburgers. It is estimated that 100 miners have been trapped underground. Their bodies are being recovered very slowly, one by one. To date 24 bodies have been recovered from a mine near Roodepoort and an unknown number from a mine near Benoni. Nobody knows the actual number of men and women still trapped or dead underground because the work they do is considered illegal. So the authorities simply...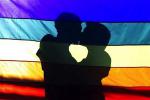 Chitra Nagarajan - On Monday, President Yoweri Museveni of Uganda signed the Anti-Homosexuality Act. The law criminalises lesbianism for the first time, strengthens punishment for anyone caught having sex with someone of the same sex and outlaws the promotion of homosexuality. It criminalises those who assist individuals to engage in homosexual acts and requires citizens to denounce those they suspect of being gay. It introduces an offence of 'aggravated homosexuality' with those convicted receiving...
Gillian Schutte - In January this year, between 8-10 protestors were killed by the police in service delivery protests, four of them simply for rising up to demand a most basic right - water. This is a contravention of human rights on many levels and while it sent shock waves through poor black working class and marginalized communities, the broader middle class did not react at all. In fact, the silence from South Africa's middle class was resounding and mystifying. Instead of outrage they have...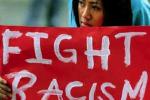 Richard Pithouse - The road from Port Elizabeth to Grahamstown winds past one luxury game farm after another. John Graham, a British soldier, drove the Xhosa people off this land, the Zuurveld, between 1811 and 1812. His soldiers burnt their homes, destroyed their crops and killed any man that resisted. It was John Cradock, the governor of the Cape Colony, who had given Graham his orders. Cradock had some experience in these matters. He had crushed anti-colonial rebellions in Ireland and India before being...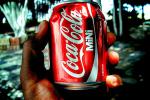 Glenn Ashton - A few decades ago city workers anticipated a cheap, relatively healthy lunch of a bunny chow – a dollop of stew or curry in a half loaf, along with a pint of milk. Today inflation and industrial food have shifted us to where a lunchtime visit to the corner shop or local supermarket reveals the extent of our dietary rot. For too many, lunch often means a half a loaf of bread and a bottle of cool drink. In our cities cool drinks have almost become ubiquitous, the daytime drink of...