Human Rights
SACSIS embraces a rights based approach to development, which views poverty as a denial of human rights.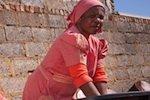 Dale T. McKinley - The first and most primary contradiction of the relationship between the Constitution and the majority of South Africans – who are black and poor - is to be found in the way in which the Constitution was forged. From the very beginning of informal talks in the mid-1980s involving the main component of the exiled national liberation movement - the ANC - and various representatives of the apartheid order, the process of negotiation out of which the Constitution would eventually...
Maude Barlow - Recently, I had the honour of speaking at a fundraiser for the victims of the famine in the Horn of Africa, organized by local health-care providers Dr. Farook Hossenbux and his nurse and partner Geri Hossenbux. Speakers included a representative from Doctors Without Borders, local groups raising money for the cause and local artists. Several mentioned the phenomenon of "donor fatigue" in this case and puzzled about why it was so hard to raise money for a crisis threatening as many...
Jane Duncan - A significant debate has arisen between Deputy Minister of Correctional Services Ngoako Ramatlhodi and the University of Cape Town's Pierre de Vos on the appropriateness of South Africa remaining a constitutional state. In an article in The Times newspaper, Ramatlhodi argued that the supremacy of the constitution is disempowering the democratically elected government, whose decisions are second-guessed by a judiciary that still remains largely untransformed. Ramatlhodi...
Gillian Schutte - In 2008 hundreds of South African women donned their miniskirts and protested at the taxi rank where a young girl was brutally accosted by taxi drivers and hawkers for wearing a short denim skirt. The men who accosted her allegedly stuck their fingers into her vagina and called her a "slut." Women were outraged. The angry protestors wore mini skirts and T Shirts saying, "Pissed-Off Women." They stormed the ranks and told the perpetrators in no...
Glenn Ashton - South Africa's agricultural landscape remains essentially unchanged. Landed white farmers pursue an industrial farming model that relies on high external inputs. Farm ownership patterns have changed little, despite continual promises. Food security remains unresolved. Significant sectors of our people, particularly women and children, remain under or malnourished. To top it off, the ecological impacts of our farming – soil erosion, high water use and abstraction, overuse of chemicals,...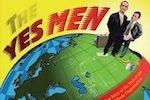 The Yes Men - Great moments in "laughtivism" from Yes Men Andy Bichlbaum and Mike Bonanno, the guys who duped the BBC, embarrassed Dow Chemical, and mocked Halliburton. Some say that laughter helped bring down the Soviet Union, by making "­Brezhnev" rhyme with "ridiculous." At the Yes Lab, we help activists cook up funny antics and escapades to change public opinion—with laughter. We've used humor as a weapon to avenge corporate wrongdoing for more...