Human Rights
SACSIS embraces a rights based approach to development, which views poverty as a denial of human rights.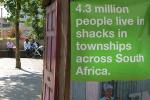 Frank Meintjies - South Africa is battling the curse of inequality. Inequality impacts profoundly on other key issues, exacerbating social ills, eroding community cohesion, fanning societal conflict and, for us, injects a sense of urgency into next year's national elections. We are reaping the fruit of inequality. All the signs are that inequality in South Africa is linked to the high levels of violence, the type and frequency of xenophobic attacks, the pervasiveness of gender-based violence and...
Mandisi Majavu - One of the issues that the rape allegations against Zwelinzima Vavi highlighted is the unresolved discursive tension between feminists and anti-racists. This discursive tension stems from the way in which both the feminist and anti-racist intellectual tradition respectively regard sexuality as a site upon which the oppression of women and the repression of black masculinity occurs. Feminists understand rape as a violent patriarchal tool that some men use to assert their power over...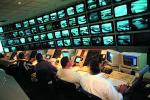 Jane Duncan - Recent revelations by former National Security Agency (NSA) computer analyst Edwin Snowden that the NSA was undertaking unwarranted mass surveillance of Americans has thrown the communications surveillance activities of governments into sharp relief. Can the abuses that are taking place in the United States (US) happen in South Africa too? The communications of South Africans are probably already being caught in the NSA dragnet, given that cloud services like Google, Microsoft and Yahoo...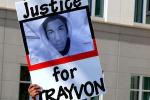 Gillian Schutte - George Zimmerman, the Florida neighbourhood watchman who shot dead an unarmed black 17-year-old male last year, has been acquitted of murder. Lawyers for Mr Zimmerman, 29, argued he acted in self-defence and with justifiable use of deadly force in the death of Trayvon Martin. A jury of five white women and one Hispanic woman voted unanimously in favour of the acquittal. While Zimmerman's family and their largely right-wing white supporters celebrated, Martin's family was...
Ralph Nader - Nelson Mandela's exceptional and exemplary life has and will produce worldwide celebrations of his extremely unique blend of character, personality and resolve for broad-gauged justice. To truly memorialize his contributions, however, requires grand actions. Taking immediate recognition of the deep wellsprings of respect, affection and sorrow over the loss of his leadership to the people of South Africa and the world, leaders from various nations can come together to establish the Nelson...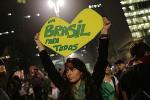 Glenn Ashton - Media coverage of the Obama-crew's flash-mob blitz of South Africa showed the extent to which we have allowed ourselves to be policed by a force that continues to display apartheid era tactics. While Obama was touring Soweto legal demonstrators were treated to percussion grenades and teargas for protesting too vigorously. South Africans have a proud history of peaceful protest, from the women's march on Pretoria in the 1950s, the pass protests into the cities across the nation...