Human Rights
SACSIS embraces a rights based approach to development, which views poverty as a denial of human rights.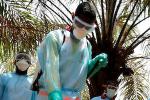 Mandisi Majavu - In his book, Infections and Inequalities, Paul Farmer writes that we live in a world where infections pass easily across borders, while resources, including cumulative scientific knowledge are blocked at customs. The recent outbreak of Ebola in West Africa is a case in point. The World Health Organisation has warned that the number of Ebola cases could rise to 20,000 largely because the medical staff in these West African countries do not have the resources to deal with the rapid spread of...
Steven Friedman - The more the courts do to fix poverty and inequality directly, the more likely is it that people will remain poor and unequal. For some time, an important debate has been raging between legal academics who want our courts to help the fight for social justice. It has been confined to law journals and has hardly registered in the public debate. This is a pity, since it addresses a crucial question: how can the courts help to combat poverty and inequality? The constitutional court has...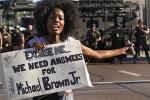 Richard Pithouse - In colonial wars the occupying power invariably reaches a point where it has to acknowledge that its true enemy is not a minority - devil worshipers, communists, fanatics or terrorists - subject to external and evil manipulation, but the people as a whole. Once this point is reached every colonised person is taken as a potential combatant and the neighbourhood and the home are cast as legitimate sites of combat. This is the moment when liberal paternalism breaks down. From its first...
Gillian Schutte - This women's month marks two years since the Marikana massacre. The widows of the workers killed by the South African Police Service in 2012 have since received their deceased husband's provident fund dues, but still wait for justice whilst the media and public attention has long since transferred from their plight to the Farlam Commission. The focus recently has been on the prolonged strike action on the Platinum belt as well as Mr X's sensational testimony alleging that...
Mandisi Majavu - Many South Africans see black immigrants as a threat to their privileges. African immigrants from a refugee background, in particular, are viewed as a social burden by societal institutions. These xenophobic attitudes are not unique in South Africa. Historically, black African refugees received little help from the United Nations High Commissioner for Refugees (UNHCR). For instance, during a politically volatile period in Africa, the 1960s and 1970s, many refugees in Africa were left to...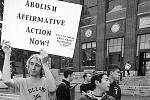 Mandisi Majavu - Last month the BBC published an article titled, "Do white people have a future in South Africa?" Western institutions like the BBC see no problem in commissioning articles like this due to mainstream whites' misconception of racism as a zero-sum game. Research shows that mainstream whites associate a decrease in anti-black racism with an increase in anti-white racism. The notion of "reverse racism" is rooted in this misconception. Proponents of "reverse...