Human Rights
SACSIS embraces a rights based approach to development, which views poverty as a denial of human rights.
Frank Meintjies - How does one make sense of the injustice of Johannesburg's "clean sweep" campaign? In the name of cleaning up the streets of downtown Johannesburg, thousands of street traders have had their stalls demolished in recent days. The lack of strong or widespread objection from the public and urban planners in response to this merciless act by the authorities is remarkable. Perhaps more disappointing is the lack of solidarity action on the part of civil society organisations....
Gillian Schutte & Sipho Singiswa - Oppression, when written about, is often reduced to one layer of suffering. Yet when one unpacks the lives and narratives of the poor it becomes clear that their struggle to survive takes place under many layers of oppression. Layer One: The History of Racial Oppression The most obvious layer of oppression is that of a history of colonialism, labour and apartheid. Colonialists created 'race' as a way of oppressing the colonised. This race construct was created on the...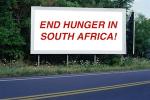 Glenn Ashton - Imagine fighting fatigue to struggle out of bed each morning, to eat nothing beside a thin gruel of maize meal. Now you must go to work, or seek work or get your exhausted brain to consider ways to get your family though another day, without additional sustenance to fuel your failing body. This is the reality of more than 40% of South Africans. Worse yet, the situation is deteriorating; food inflation markedly exceeds broader inflation. The limited existing food security programmes reach...
Frank Meintjies - Some parts of South African civil society are very weak. Faced with various problems, quite a few civil society organisations live with the constant threat of closure and many have been forced to cut back on programme work. Other parts of civil society are vibrant. There is strength at the local level. Although many community organisations, including advice offices, are limping along, there is also vibrancy and assertiveness as expressed, for example, in the form of the daily service...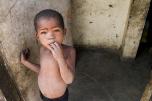 Glenn Ashton - We are what we eat and on the whole South Africans are unhealthy. Because of our increasingly industrialised food chain we eat far too much refined, processed food. The poor are exceptionally exposed to this pernicious trend, with the cheapest maize meal consisting disproportionately of husks, which provide very little nutritional benefit. In some cases diets consist of more than 90% of maize meal. What passes as food is too often a simulacrum, counterfeit. The fact is that our food system...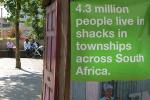 Frank Meintjies - South Africa is battling the curse of inequality. Inequality impacts profoundly on other key issues, exacerbating social ills, eroding community cohesion, fanning societal conflict and, for us, injects a sense of urgency into next year's national elections. We are reaping the fruit of inequality. All the signs are that inequality in South Africa is linked to the high levels of violence, the type and frequency of xenophobic attacks, the pervasiveness of gender-based violence and...