Human Rights
SACSIS embraces a rights based approach to development, which views poverty as a denial of human rights.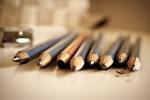 Gillian Schutte - The furore over the cartoon depicting the ANC parliamentarians and their electorate as a bunch of inept clowns is indicative of how far we still have to go in terms of embedded and unconscious racism in South Africa. There is nothing wrong with critiquing government in satirical depictions, but there is something horribly wrong when those depictions verge on 19th century blackface stereotypes and entirely overlook the racial demographics of our land. In this offensive cartoon we see the...
Steven Friedman - OUR real 'ticking time bomb' may be not poverty, but what it always has been – race. Our angriest people may not be those forced to survive on much less than they need, but the black middle class. Poverty is our biggest problem: it affects most people and imposes huge economic and social costs. But the frequently heard claim that poor people are about to rise up and destroy the economy ignores reality: poverty usually forces people to be more pragmatic because more is at...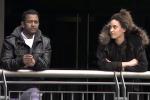 Gillian Schutte - Sexual harassment on the streets is a pervasive phenomenon that women from a range of racial and cultural backgrounds as well as social circumstances experience in daily life. Most men, even educated men from so-called respectable backgrounds belittle women's experiences of sexual harassment. Internationally, this has led to a spate of new films and campaigns where women are calling attention to casual and more aggressive forms of sexual harassment by turning the tables on men. Their...
Alexander O'Riordan - Last week the University of Pretoria's Gordon Institute of Business Science held a two-day workshop on "Serious Social Investment" with respect to corporate social investment (CSI) in South Africa. The workshop, the fifth of its kind, focused on "initiating new conversations around the vision for South Africa and the benefits and value propositions for all involved in the CSI sector." Clearly the organisers are calling for a clearer vision of the role of CSI in...
John Pilger - The tape is searing. There is the voice of an infant screaming as he is wrenched from his mother, who pleads: "There is nothing wrong with my baby. Why are you doing this to us? I would've been hung years ago, wouldn't I? Because [as an Australian Aborigine] you're guilty before you're found innocent." The child's grandmother demands to know why "the stealing of our kids is happening all over again." A welfare official says, "I'm gonna take him, mate." This...
Sonali Kolhatkar - A new report submitted to the United Nations Human Rights Council on the "Right to Food" took aim at the entire basis on which food is produced and distributed on a global scale. Reflecting the type of progressive analysis of our food system from experts like Vandana Shiva and Michael Pollan, report author Olivier De Schutter called for an undermining of large agribusinesses and an infusion of democratic control. Although the report's recommendations are revolutionary,...