Human Rights
SACSIS embraces a rights based approach to development, which views poverty as a denial of human rights.
Frank Meintjies - Some parts of South African civil society are very weak. Faced with various problems, quite a few civil society organisations live with the constant threat of closure and many have been forced to cut back on programme work. Other parts of civil society are vibrant. There is strength at the local level. Although many community organisations, including advice offices, are limping along, there is also vibrancy and assertiveness as expressed, for example, in the form of the daily service...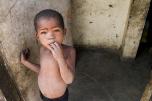 Glenn Ashton - We are what we eat and on the whole South Africans are unhealthy. Because of our increasingly industrialised food chain we eat far too much refined, processed food. The poor are exceptionally exposed to this pernicious trend, with the cheapest maize meal consisting disproportionately of husks, which provide very little nutritional benefit. In some cases diets consist of more than 90% of maize meal. What passes as food is too often a simulacrum, counterfeit. The fact is that our food system...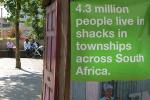 Frank Meintjies - South Africa is battling the curse of inequality. Inequality impacts profoundly on other key issues, exacerbating social ills, eroding community cohesion, fanning societal conflict and, for us, injects a sense of urgency into next year's national elections. We are reaping the fruit of inequality. All the signs are that inequality in South Africa is linked to the high levels of violence, the type and frequency of xenophobic attacks, the pervasiveness of gender-based violence and...
Mandisi Majavu - One of the issues that the rape allegations against Zwelinzima Vavi highlighted is the unresolved discursive tension between feminists and anti-racists. This discursive tension stems from the way in which both the feminist and anti-racist intellectual tradition respectively regard sexuality as a site upon which the oppression of women and the repression of black masculinity occurs. Feminists understand rape as a violent patriarchal tool that some men use to assert their power over...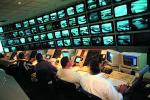 Jane Duncan - Recent revelations by former National Security Agency (NSA) computer analyst Edwin Snowden that the NSA was undertaking unwarranted mass surveillance of Americans has thrown the communications surveillance activities of governments into sharp relief. Can the abuses that are taking place in the United States (US) happen in South Africa too? The communications of South Africans are probably already being caught in the NSA dragnet, given that cloud services like Google, Microsoft and Yahoo...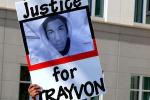 Gillian Schutte - George Zimmerman, the Florida neighbourhood watchman who shot dead an unarmed black 17-year-old male last year, has been acquitted of murder. Lawyers for Mr Zimmerman, 29, argued he acted in self-defence and with justifiable use of deadly force in the death of Trayvon Martin. A jury of five white women and one Hispanic woman voted unanimously in favour of the acquittal. While Zimmerman's family and their largely right-wing white supporters celebrated, Martin's family was...