Anna Majavu
Anna Majavu is a writer concentrating on the rights of workers, oppressed people, the environment, anti-militarism and what makes a better world.
Anna Majavu - Does the ANC intend to expropriate any land any time soon? President Jacob Zuma doesn't appear to care for the landless at all. He doesn't seem to believe that landlessness is even a problem. Zuma caused alarm last week when he claimed that South Africans were going hungry and living in squalid conditions because they were too lazy to work the land or build their own houses. This was a reminder of the attitude of the previous Thabo Mbeki administration, under which people...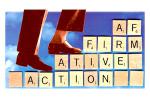 Anna Majavu - After almost 21 years, affirmative action has not taken root in South Africa and most sectors of the economy, including academic institutions, remain "untransformed". The most recent Commission for Employment Equity's annual report noted that whites continued to retain the vast majority of the top positions in South Africa (over 62% last year), even though they number less than 9% of the population. Decision makers in government and big business consider reparations to...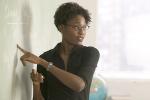 Anna Majavu - South Africa has a growing number of unemployed teaching graduates, especially Black teaching graduates. When Dr Blade Nzimande took office as Higher Education minister, he increased the number of bursaries for teacher training, supposedly to remedy the extreme shortage of teachers. Last year, R2.4-billion was allocated by the Higher Education ministry to providing scholarships for study in "scarce skills" areas, including bursaries for the Funza Lushaka teachers' training...

Anna Majavu - Amongst the audience in Parliament's public gallery for President Jacob Zuma's State of the Nation Address (SONA) was a Palestinian freedom icon who carried with her the hopes of all Palestinians that the ANC government would begin making moves towards cutting ties with Israel. Leila Khaled, a decades-long leader in exile of the Popular Front for the Liberation of Palestine, was in South Africa, as a guest of the Boycott, Divestment and Sanctions (BDS) South Africa movement....
Anna Majavu - A truck transporting 100 cattle to the abattoir overturned last week on the N1 highway, with 32 cows then allegedly being stolen by residents of a nearby poor community. News websites carried a story sourced from a National Society for the Prevention of Cruelty to Animals (NSPCA) press release, which described the residents negatively as "frenzied", a "mob" and "vultures" and said they had "the intention" to hack pieces of flesh off the...
Anna Majavu - This year looks set to be another gloomy one for asylum seekers, as the ANC government makes a renewed attempt to deport and restrict the number of African migrants to South Africa. Black Africans are not welcome anywhere, even as tourists, and must jump through dozens of hoops to apply for visas to enter almost every country in the world to prove their worthiness. Lately, the quest for tourist visas can even entail providing proof that they have paid their children's South African...