Anna Majavu
Anna Majavu is a writer concentrating on the rights of workers, oppressed people, the environment, anti-militarism and what makes a better world.

Anna Majavu - Amongst the audience in Parliament's public gallery for President Jacob Zuma's State of the Nation Address (SONA) was a Palestinian freedom icon who carried with her the hopes of all Palestinians that the ANC government would begin making moves towards cutting ties with Israel. Leila Khaled, a decades-long leader in exile of the Popular Front for the Liberation of Palestine, was in South Africa, as a guest of the Boycott, Divestment and Sanctions (BDS) South Africa movement....
Anna Majavu - A truck transporting 100 cattle to the abattoir overturned last week on the N1 highway, with 32 cows then allegedly being stolen by residents of a nearby poor community. News websites carried a story sourced from a National Society for the Prevention of Cruelty to Animals (NSPCA) press release, which described the residents negatively as "frenzied", a "mob" and "vultures" and said they had "the intention" to hack pieces of flesh off the...
Anna Majavu - This year looks set to be another gloomy one for asylum seekers, as the ANC government makes a renewed attempt to deport and restrict the number of African migrants to South Africa. Black Africans are not welcome anywhere, even as tourists, and must jump through dozens of hoops to apply for visas to enter almost every country in the world to prove their worthiness. Lately, the quest for tourist visas can even entail providing proof that they have paid their children's South African...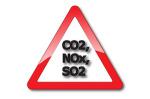 Anna Majavu - More platitudes can be expected this coming week when Parliament's portfolio committee on environmental affairs goes on a mission to find the facts about air quality in the highly polluted unfortunate Black, working class communities in the Vaal. Communities in the Vaal seem to be caught up in a ridiculous and perpetual charade whereby the ANC government fails to electrify their homes, then with that in mind, the coalmines dump their "below quality" coal next to the communities...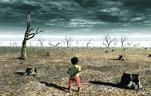 Anna Majavu - Could humans become extinct within 40 years as a result of climate change? A body of evidence to support this theory is gaining ground. American climate scientist and professor emeritus Guy McPherson is one of a few climate scientists who believe that the governments and corporations of the world have no real intention of combating climate change, and that it will be up to communities to radically alter their lifestyles if we want some species, perhaps not including ourselves, to survive past...
Anna Majavu - The imminent screening of the new look Generations TV series, which has been off the air since its producer fired the cast last month, should sound an ominous knell for every Black creative in South Africa. The 16 fired actors held talks at the CCMA last week with MMSV, the production house owned by Mfundi Vundla who axed the actors after they went on strike for residual payments (which they should have been getting all along), and for three year contracts (which were promised to them by...