Glenn Ashton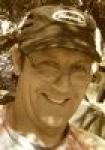 Glenn is a multidisciplinarian with a background in geography. Besides being a published author, he also edited "A Patented World? The Privatisation of Life and Knowledge," published by Jacana in South Africa. He currently is on the editorial board of the SA Journal of Natural Medicine.

Additionally, Glenn has written many commentaries and analyses of wide ranging issues including waste management, water use, food security, genetic engineering, nanotechnology, health, agricultural fuels, marine resources, climate and many other environmental and socially relevant issues.

He has also presented many papers and talks to a wide range of audiences. He specialises in communicating complex scientific issues in an accessible manner. He is a freelance writer and researcher.
Glenn Ashton - South Africa is about to embark on a radical restructuring of its health industry in order to provide universal access to good medical resources. The astronomical cost of medicine has consistently outstripped inflation. These costs are driven by three primary factors: Firstly the progressively technological nature of intervention, using devices like CAT scans in sophisticated facilities. Secondly, doctors are increasingly specialised and innovative, which raises costs, particularly in...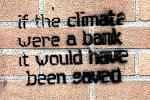 Glenn Ashton - There really is no easy way to put this, so I will be blunt: If we fail to clean up our act, post haste, the world as we know it is doomed. We need to place our political, social and economic institutions on the equivalent of a war footing to fight for the survival of the natural systems that support us. Should we fail, the lives of our children will not only be radically different, they will almost certainly involve a constant struggle for survival. Sure, life on earth will carry on...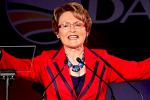 Glenn Ashton - The Democratic Alliance (DA) in power and Zille as President. What would South Africa be like? There are lessons to be learned from Cape Town and the Western Cape, which have been under DA control since 2006 and 2009 respectively. The party extended its majority by absorbing minority partners including the Independent Democrats (ID), handing its erstwhile leader Patricia de Lille the mayoral chain. There was a predictable outcry in 2009 when Zille appointed a white, male-dominated...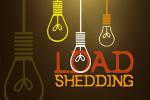 Glenn Ashton - While rolling blackouts are never a joke, many South Africans cracked an ironic smile when Minister of Public Enterprises Malusi Gigaba remarked that Eskom was better prepared to deal with their recent power supply crisis than in 2008. Thanks for that insight, Minister. Problem is, we still have rolling blackouts six years on, with things looking pretty dire as we approach winter. As usual we all pay, in different ways, for these systematic failures at the highest levels. Surely it is time...
Glenn Ashton - South Africa is supposed to be a developmental state yet the intentions that inform our national energy policy are at odds with the lived reality of most citizens. President Zuma's 2011 promise to deliver electricity to every home in the country by 2014 will not be met. More importantly, despite free electricity allowances, many of those connected to the grid find this power unaffordable. South Africa's approach to electrical power supply remains monolithic and inflexible....
Glenn Ashton - As an emerging market South Africa finds itself amongst a raft of emerging nations in increasing peril in the ocean of international currency markets, with value being speculatively eroded by the predator sharks of the casino economy. The prospect of rescue by capital institutions in the developed world appears slim. Instead commercial and central banks, along with institutions like the International Monetary Fund and World Bank, disinterestedly observe the carnage. It is unsurprising that...