Keyword: global wealth inequality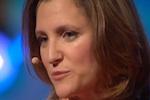 Author, Chrystia Freeland, looks under the hood of global capitalism to expose the technological, economic and structural inequalities pushing society in unforeseen directions. Technology is advancing in leaps and bounds -- and so is economic inequality, argues Freeland. In an impassioned talk, she charts the rise of a new class of plutocrats (those who are extremely powerful because they are extremely wealthy), and suggests that globalization and new technology are actually fueling, rather...
Glenn Ashton - Structural poverty, exacerbated by falling employment, has dogged South Africa since 1994. Subsequently unemployment has officially increased from around one fifth of the active workforce, to a quarter today. The unofficial "expanded" and probably more realistic level of unemployment is closer to 40%. This issue, more than any other, threatens the fundamental stability of our nation. In 1995 the philosopher Jeremy Rifkin published a book called the "The End of...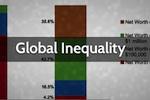 People are talking a lot about inequality these days. It continues to grow within and between countries. The world's total wealth has been estimated at US$223 trillion. The richest one percent has accumulated 43% of this wealth. Simultaneously, there is a growing gap between rich and poor countries. Two hundred years ago rich countries were only three times richer than poor countries. Today they are about 80 times richer. Much of this can be attributed to the unfair rules of the global...