Keyword: housing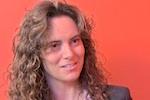 "Lots of people live under bridges," a Johannesburg judge said after a group of people was evicted from a building. Three days after their eviction, a young woman gave birth to a baby. She was found living under a bridge with her newborn. When lawyers appealed to a judge to allow the group back into the building on the grounds that women, children and a newborn were living under a bridge, the judge chose to protect the rights of the property owner over the rights of the vulnerable...

Architect, Alastair Parvin presents a simple but provocative idea: what if, instead of architects creating buildings for those who can afford to commission them, regular citizens could design and build their own houses? According to Parvin, this concept puts design and building solutions into the hands of the 99%. It is at the heart of WikiHouse, an open source construction kit that means just about anyone can build a house, anywhere. Free 3D building models are already available online....
Richard Pithouse - On Friday night Thembinkosi Qumbelo was gunned down in a local bar where he was watching a football game on television. It was a well organised hit on a man who had, for years, been at the centre of a local struggle around land and housing - the keenest point of conflict between citizens and the local state – in Cato Crest in Durban. Qumbelo made a remarkably bold entrance onto the local political stage on Freedom Day in 2005. Thabo Mbeki was set to speak in the King's Park stadium...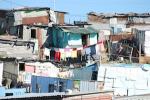 Felicity Kitchin - "People who live in the shacks have other people planning for their lives; whatever they get is not planned with them; there are people planning for them." – Resident of Siyanda, eThekwini Recent riots in Zamdela in the Free State have brought the issue of community participation in development decision-making into sharp focus. Zamdela revealed a complete lack of regard for an affected community's input into a key decision that would have far reaching implications...
Anna Majavu - The government's recent demolition of houses in Lenasia, apart from anything else, has exposed how inadequate the state is at providing housing for those who neither qualify for bank mortgages, nor for RDP houses. The Lenasia families seem to fall into the category of those who qualify for so-called "gap housing" on the basis that they earn between R2200 and about R7500 per month and can therefore afford to pay for their homes. However, gap housing is being rolled out at a...

Venezuela is experiencing a new housing boom. Cranes can be seen dotting the skyline of the capitol, Caracas, from the central district to the outskirts of the city. The new buildings popping up all over the city are part of a state-led housing initiative seeking to revolutionize access to housing and democratize the city's space. Venezuela's new housing projects are funded by the country's vast nationalized oil reserves. The program, which started in April 2011 has already constructed...