Keyword: community-driven development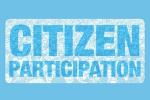 Glenn Ashton - South Africa boasts a constitutional democracy founded on a dual yet complimentary approach to governance. The first pillar involves elected representative governance and the second, participatory democracy. Each is constitutionally entrenched yet neither can operate in isolation. The dualism should ideally manifest as a harmonious continuum where we, the people, are not only able to elect our representatives but equally to inform, lobby and interact with them – and allied officials and...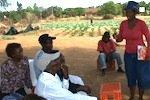 Ebrahim-Khalil Hassen - The Reconstruction and Development Programme (RDP) had as one of its core principles the idea of "people-driven development." This is all about the "social ownership of decision making," which imagines new ways of development with and for poor communities. People-driven development is, however, contested with a myriad of meanings attached to it. In its most romantic version, people-driven development would see the return of street committees – used so...