The World
SACSIS seeks to examine global issues, particularly as they relate to South Africa.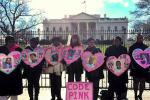 Valerie Bell - It's hard for me to celebrate on Mother's Day. I feel the absence of my 23-year-old son, Sean Elijah Bell, who was killed on November 25, 2006. He was out celebrating at his own bachelor party with his friends in New York City. It was only a matter of a hours before his wedding, and I was so thrilled. Sean and his friends were enjoying their night at a club where there happened to be three undercover police officers present, conducting an investigation of the club. A...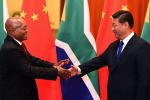 Alexander O'Riordan - While the 'Rhodes Must Fall' protestors have successfully toppled the Rhodes statue at the University of Cape Town, the latest signs are that the global economic order is only getting stronger albeit with a few changed faces. In much the same way that replacing statues of old white capitalists with that of new black capitalists does not change the rules of the economy, so too is there growing evidence that China and other emerging economies are tracking closer and closer to...
Mandisi Majavu - A 51-year-old white Australian woman, Michelle Veronica Jacobsen, who subjected a black African family to a nasty racist attack and threatened them with a crowbar, has been charged with assault, going armed in public as to cause fear, disorderly conduct and conduct likely to racially harass. Video footage of the woman hurling racist abuse to the black family is available online. Jacobsen, who appeared in the Perth Magistrate's Court this week, had her case adjourned to next month....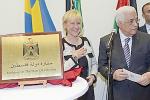 Jamie Stern-Weiner - How can the Palestine solidarity movement win? What demands should it make in order to achieve the maximum amount of justice within the constraints of what is politically feasible? And how should it frame those demands in order to reach a broad public? These are questions of political judgment rather than science. But sound political judgment will be rooted, so far as possible, in a clear-eyed assessment of current (or incipient) public opinion. A movement that wants to persuade a...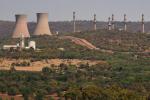 Russ Wellen - At the Center of Public Integrity on nuclear materials, Douglas Birch has written a two-part series on nuclear security in South Africa. In the first, titled "South Africa rebuffs repeated U.S. demands that it relinquish its nuclear explosives," co-authored with R. Jeffrey Smith, they write about the quarter ton of highly enriched uranium that South Africa still retains decades after ending its nuclear-weapons program in 1989. U.S. officials fear that it could be stolen and...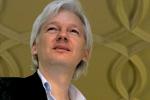 Jon Queally - Both a lawyer and spokesperson for WikiLeaks expressed relief on Friday that Swedish prosecutors are now willing travel to London to interview founder and editor-in-chief Julian Assange, even as they characterized as ridiculous that fact that it took well over four years to accept such an arrangement. Assange has been living in the Ecuadorian embassy in London for more than three years under asylum protection after allegations over sexual misconduct in Sweden sparked a legal battle over...