Keyword: celebrity activism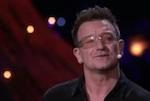 Human beings have been campaigning against inequality and poverty for 3,000 years - but this journey is accelerating contends celebrity activist, Bono. In this TED talk, Bono dazzles with selective data sets, which based on trends in a few African countries, show that the end of poverty may be in sight. According to Bono, if the world continues on its current trajectory, the number of people living on less than a US$1,25 a day is set to be eliminated by 2028. © TED

From Live Aid to Make Poverty History, celebrities have become activists against poverty. Bob Geldof and Bono have been the most prominent voices advocating on behalf of the poor. Their concerts have raised millions on behalf of the poor. But have their concerts and campaigns really lifted millions out of poverty? Geldof, Bono and Bill Gates speak candidly about how to lobby effectively and how to play to politicians' weaknesses for glitz and popularity. © Why Poverty
Gillian Schutte - Madonna modelled herself on a sexually unrestrained, powerful and de-sanitised version of Marilyn Monroe and rebelled against patriarchal Catholic constraints of the feminine, using the notion of wanton sexuality as her arsenal. Michael Jackson refused to be categorised according to race and gender and mixed these up in both theatrics and surgery, to much public speculation and psychoanalysis. Freddy Mercury was openly sexually promiscuous and gay and celebrated his choices with an engaging...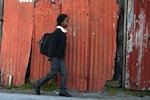 "Why Poverty?" is an international multi-media campaign that seeks to answer some of the most pressing questions about the systemic causes of poverty through documentaries. As part of the series, the Frontline Club in London hosted a panel discussion this week about how to improve the media's coverage of poverty in a world that seems largely indifferent to the problem. Related to this issue is the role of public figures in anti-poverty campaigns. An important question...
Joshua Holland - Roseanne Barr leveraged her comedic skills to become a household name. But while she's known for her biting humor, and some critically acclaimed acting in the film adaptation of Fay Weldon's novel, The Life and Loves of a She-Devil, Barr's life experiences also left her with an appreciation of just how hard it is to climb the ladder today. It was reflected in her writing; in her standup routine and on her hit TV show, Roseanne was always most comfortable breathing life into the struggles of...
Pat LaMarche - Comedic innovator, proud grandma and self-proclaimed domestic goddess Roseanne Barr has announced her candidacy for President of the United States as well as for Prime Minister of Israel. Although some have argued that the former is so dictated to by the latter that holding both offices is unnecessarily redundant. In less than 48 hours since Barr submitted her paperwork to the Green Party, a quick web search has yielded more than seven hundred links featuring news stories or commentary....