Dale T. McKinley
Dr. Dale T. McKinley is an independent writer, researcher and lecturer as well as political activist. Originally from Zimbabwe, Dale has lived and worked in Johannesburg since 1990. He ran/managed a socialist bookshop from 1991-1994 and was a full time activist/ educationist with the South African Communist Party from 1995-2000 (before being expelled for trying to be a communist).

Dale was a co-founder and executive member of the Anti-Privatisation Forum and remains active in social movement/community struggles. He holds a PhD. in Political Economy/African Studies. Dale occasionally lectures at university level, gives regular talks/inputs to a wide variety of organisations and has produced numerous research reports and analyses for a range of NGOs, academic institutes and other civil society organisations. He is the author three books and has written extensively on South African and international political economy, socio-economic rights/struggles and liberation movement and community politics.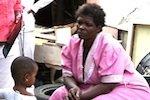 Dale T. McKinley - Local government in South Africa, like many of our country's mining operations, is in deep trouble. The slow but sure exhaustion of mineral-bearing seams, the insufficient and crumbling underground infrastructure and the exploitative extraction-at-all-costs mentality that so negatively characterises our mining sector can all be (metaphorically) applied to that level of government which resides at the coalface of our democracy. The resultant and ongoing crisis, for both, has long been in...
Dale T. McKinley - Editor's Note: Find "Part One" here. The ascension to and capturing of, political power always has a way of (eventually) exposing the practical underbelly of the victor's ideological dressage. And so it was with the ANC's transformation from liberation movement to political party in the early-mid 1990s. Flush with their 'overwhelming mandate from the people' in the 1994 election, the ANC leadership quickly abandoned any possibility of a radically...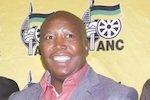 Dale T. McKinley - Editor's Note: This article is "Part 1" of a two-part series on the nature of black economic empowerment (BEE). "Part 1" here deals with the history of BEE. "Part 2" deals with the more contemporary character of BEE. Amidst all the usual political propaganda and grandstanding at the ANC's recent 99th anniversary rally in Polokwane it was none other than Julius Malema who came up with the most honest statement of the day. Defending himself...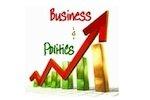 Dale T. McKinley - I am not sure whether the word 'polipreneurship' has ever been part of our political lexicon but I do know that what it represents has been with us for some time now, not just in South Africa, but globally. At its most basic level, polipreneurship can be defined as 'politics as business'. While there were no doubt some political figures in the pre-capitalist era that could be more broadly classified as polipreneurs (the practitioners), it was the arrival and...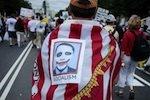 Dale T. McKinley - So, the Republicans and their Tea Party buddies have resoundingly won the just concluded mid-term elections in the US, taking majoritarian control of the House of Representatives as well as state governorships and almost doing the same in the Senate. The victors are busy screaming from the rooftops about securing the 'mandate of the people for radical change', while the incumbent President and his defeated Democrats murmur their mea culpas and wonder what went wrong. Is this the...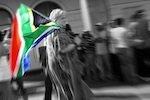 Dale T. McKinley - It didn't take long did it? Despite the lingering stupor, just a month after the end of the constructed mega-hype of the Soccer World Cup, South Africa is firmly back in the reality trenches. With intensified public attention on important social and economic issues/debates, a host of strikes and re-energised political faction fighting taking centre stage, it seems an apt time to critically redirect some of the fading winter sunlight onto the political, economic and social state of the...