Dale T. McKinley
Dr. Dale T. McKinley is an independent writer, researcher and lecturer as well as political activist. Originally from Zimbabwe, Dale has lived and worked in Johannesburg since 1990. He ran/managed a socialist bookshop from 1991-1994 and was a full time activist/ educationist with the South African Communist Party from 1995-2000 (before being expelled for trying to be a communist).

Dale was a co-founder and executive member of the Anti-Privatisation Forum and remains active in social movement/community struggles. He holds a PhD. in Political Economy/African Studies. Dale occasionally lectures at university level, gives regular talks/inputs to a wide variety of organisations and has produced numerous research reports and analyses for a range of NGOs, academic institutes and other civil society organisations. He is the author three books and has written extensively on South African and international political economy, socio-economic rights/struggles and liberation movement and community politics.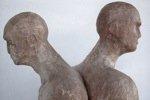 Dale T. McKinley - With all the crocodile tears, gnashing of teeth, post-hoc analysis and mea culpa discourse on offer over the last few weeks of community protests and worker strikes, one could be forgiven for thinking that South Africa has suddenly crossed some kind of developmental and political Rubicon. It is as if recent events have triggered a sudden and combined rush of (relative) conscience over the plight of the poor/workers, a new found, critically informed concern about the character and role of our...