Africa
South Africa plays an important role in the Southern African region and on the African continent, as a whole. SACSIS will provide news about the region and the continent, with a particular focus on South Africa's relationship to the rest of the African continent.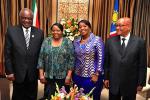 Alexander O'Riordan - From the outside Namibia looks just like South Africa with vast and growing income inequalities, high unemployment and a national politics dominated by their liberation struggle as well as a colonial and pre-independence history, as if not more brutal than South Africa's. Political appointments dominate the executive with payoffs to former exiles and veterans an open secret and rumours of unchecked corruption part of everyday conversation. Unlike in South Africa, however, the ruling...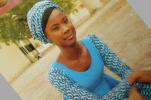 Siphokazi Magadla - "What a stupid idea to announce a ceasefire with Boko Haram, who came up with that? Is it that these people don't think? ...They are eager to announce good news. Elections are coming fast. Announce good news and then make a fool of yourself. Haba. The most stupid part was suggesting a day for the release of the girls." This is how a conversation between Ifemelu and Ceiling goes, two characters in Chimamanda Ngozi Adichie's novel, Americannah, who also happen to have...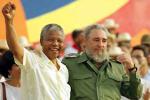 Mandisi Majavu - Cuba is reportedly sending the largest foreign medical team from a single country to West Africa to help fight the Ebola virus. Cuba's contribution to the development and progress of African countries is often unacknowledged in the mainstream public discourse. One is more likely to read about the United Nation's condemnation of Cuba's human rights record than about the vital role Cuba has played assisting African countries establish public health systems. Cuba has helped establish...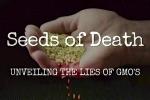 Glenn Ashton - In order to address Africa's poor agricultural productivity international players are intent on criminalising traditional seed saving practices. This thrust is directed by a triumvirate of corporate interests, actively assisted by first world governments and front organisations parading as non-governmental organisations. Africa lies at the frontier of international agricultural intervention for several reasons. Firstly the continent lags badly in agricultural productivity. This is...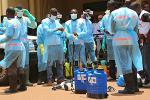 Ayesha Jacub - Sometimes it takes a crisis to test existing structures and expose all the fault lines. Ebola has been pummelling its way through West Africa and in addition to the lives claimed by the epidemic, it has exposed the state of Global Health's leadership as well as the current paradigms through which we view health at the global level. Leadership When the first warning calls about the severity of the current Ebola epidemic came from the quarters of the NGO Medecins sans frontieres,...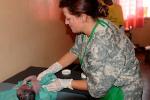 Nick Turse - [This story was reported in partnership with the Investigative Fund at the Nation Institute. Additional funding was provided through the generosity of Adelaide Gomer.] DAR ES SALAAM, Tanzania -- Movie night in Mouloud, Djibouti. Skype lessons in Ethiopia. Veterinary training assistance in Garissa, Kenya. And in this country on the east coast of Africa, work on both primary and secondary schools and a cistern to provide clean water. These are all-American good works,...