Media & Technology
The media play an important role as information mediators in today's world, occupying an important space where public debates about national and international issues take place. SACSIS seeks to understand the role and the impact of the mainstream media in achieving public interest journalism.
It is with great sadness that the South African Civil Society Information Service (SACSIS) announces its closure today, June 30, 2015. We will no longer be publishing articles on the SACSIS website. However, our website will remain live for you to access, as it has developed into an extensive archive of progressive views and information. SACSIS was launched on 5 May 2008, which coincided with the birth anniversary of Karl Marx. Our goal was to inject progressive commentary into mainstream...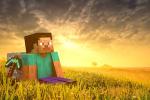 John Feffer - You are a customs official. It's the early 1980s. You are living in a grim East European country. Your job is to check the documents of visitors, immigrants, and returning citizens. You need the job because times are tight, and several of your family members are sick. Every day the rules change regarding the paperwork that the border-crossers need to show. You have to scrutinize the documents carefully and interrogate the person in front of your desk if any discrepancies turn up....
Jane Duncan - We warned you! Business journalist Rob Rose made this claim recently about the media's reporting on the collapse of African Bank Investment Limited (ABIL). He argued that the business press locally and globally have been "calling it right for ages" when it came to the financial crisis that swept the world from 2008 onwards. Rose also took issue with economist Trudi Makhaya's recent warning that South Africa lacked meaningful economics journalism. He disagreed with...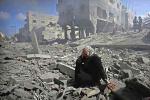 Jane Duncan - In the past few weeks, the South African media has been dominated by the unfolding catastrophe in Gaza and South Africans have had to rely largely on foreign coverage of this issue to understand it. The mainstream US media is still parroting the Israeli line that the country is acting in self-defence, or its right to be 'free from tunnels and rockets' in Secretary of State John Kerry's words, but Israel is clearly meting out collective punishment to Palestinians. At a...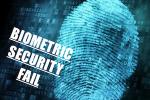 Jane Duncan - Mauritius is known to South Africans mainly as a holiday destination, brimming with idyllic beaches, luxurious hotels and stunning scenery. However, there are other, less well-known ties that bind the two countries together. At the moment, both countries are introducing 'smart' ID cards, requiring their citizens to give biometric information to the government in the form of their fingerprints, to establish their legal identities. This information will also be recorded in...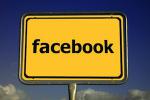 Jon Queally - New details surrounding how Facebook allowed academic researchers to conduct a secret experiment on nearly 700,000 of its users to determine if digital manipulation of their emotions could be achieved has spurred widespread condemnation and new fears about the power of such systems when turned against the millions of people who use them on a daily basis. The experiment in question, which sought to document evidence of a "massive-scale emotional contagion through social networks,"...