Dale T. McKinley
Dr. Dale T. McKinley is an independent writer, researcher and lecturer as well as political activist. Originally from Zimbabwe, Dale has lived and worked in Johannesburg since 1990. He ran/managed a socialist bookshop from 1991-1994 and was a full time activist/ educationist with the South African Communist Party from 1995-2000 (before being expelled for trying to be a communist).

Dale was a co-founder and executive member of the Anti-Privatisation Forum and remains active in social movement/community struggles. He holds a PhD. in Political Economy/African Studies. Dale occasionally lectures at university level, gives regular talks/inputs to a wide variety of organisations and has produced numerous research reports and analyses for a range of NGOs, academic institutes and other civil society organisations. He is the author three books and has written extensively on South African and international political economy, socio-economic rights/struggles and liberation movement and community politics.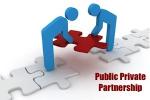 Dale T. McKinley - An unsolicited R6.5 billion 'urban renewal' Public-Private Partnership (PPP) between the ANC-run Emakhazeni Municipality in Mpumalanga (which incorporates the small town of eMgwenya) and a private consortium called WB Noka (a 'proud member of the ANC Progressive Business Forum'), might be signed any day now. This could happen despite the fact that the vast majority of eMgwenya residents have no idea about most of those involved in the consortium or the details of the...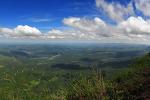 Dale T. McKinley - Another bombshell is about to be dropped onto South Africa's raging political and legal battlefield and it involves one of the most highly contentious and emotive issues in our country - land. This week legal papers are set to be filed in the Constitutional Court seeking an order to compel President Zuma to appoint a Commission of Inquiry into "allegations of corruption and mismanagement" covering both the Badplaas area and the Mpumalanga Province as a whole. The pending...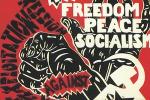 Dale T. McKinley - If ever we needed to be reminded of Milan Kundera's famous axiom that, "the struggle … against power is the struggle of memory against forgetting", then it is in respect of the post-apartheid history of the South African Communist Party (SACP). Why? Because it is a history that shows us, in so many different ways, how and why the SACP has gradually but systematically become a vanguard of ANC factionalist politics as opposed to its self-proclaimed role as an...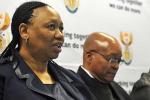 Dale T. McKinley - If we take the most common dictionary definition of the word 'power' – "possession of control, authority or influence over others' – then we all, in one way or another, have degrees of power. But besides degrees, the contexts, forms and uses of that power invariably change over time, connected as they are to the shifting patterns of social and economic relations. The older, (hopefully) more mature and more societally integrated we become; the more...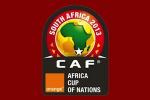 Dale T. McKinley - The ghosts of the 2010 Soccer World Cup are coming back to haunt South Africa. Less than two years on and with preparations for the 2013 Soccer African Cup of Nations (AFCON) underway, the key lesson that should have been learnt from that grand orgy of egoism and money-grubbing appears to have already been stuffed right back into the closet. The lesson was that as long as the 'game' being played is one in which a domestic and international elite is the player, referee and owner,...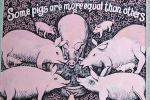 Dale T. McKinley - It wasn't that long ago, just after the 1994 elections to be precise, when it seemed almost every other South African wanted to became a public servant. For the vast majority, this was not simply because there was a job on offer but because there was a very real sense that becoming part of the newly democratic public service, in whatever capacity was the right thing to do. It was not about the self-interested or political party-centred occupation of positions of power or about using...