Dale T. McKinley
Dr. Dale T. McKinley is an independent writer, researcher and lecturer as well as political activist. Originally from Zimbabwe, Dale has lived and worked in Johannesburg since 1990. He ran/managed a socialist bookshop from 1991-1994 and was a full time activist/ educationist with the South African Communist Party from 1995-2000 (before being expelled for trying to be a communist).

Dale was a co-founder and executive member of the Anti-Privatisation Forum and remains active in social movement/community struggles. He holds a PhD. in Political Economy/African Studies. Dale occasionally lectures at university level, gives regular talks/inputs to a wide variety of organisations and has produced numerous research reports and analyses for a range of NGOs, academic institutes and other civil society organisations. He is the author three books and has written extensively on South African and international political economy, socio-economic rights/struggles and liberation movement and community politics.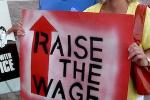 Dale T. McKinley - If capital is to be believed, it is the worker who is the main source of South Africa's contemporary social and economic problems. Every time the annual season of wage negotiations is about to begin, as it is now, representatives of capital unleash a tsunami of propaganda about workers' 'high and unaffordable' wage demands. Dire warnings of destructive social unrest/conflict, high inflation rates, poor competitiveness and generalised economic devastation roll off...
Dale T. McKinley - God (of the Christian variety) runs deep in the veins of the ANC. Ever since its founding conference in 1912 was opened by a prayer and the singing of Enoch Sontonga's Christian anthem - 'Nkosi Sikele' i-Afrika ('God Bless Africa') - and ended with the election of a leadership dominated by Christian preachers/theologians, the ANC has, with varying degrees of intensity and application, embraced and invoked its and its leaders 'special'...
Dale T. McKinley - There can be no doubt that since 1994 (non-corporate) progressive civil society organisations (CSOs) in South Africa, despite serious organisational and resource challenges alongside an often hostile government and corporate sector, have achieved a great deal. A combination of localised community-based organisations, broader sectoral and/or issue-based social movements, progressive NGOs, some unions as well as variety of other immigrant, religious, youth, LGBTI...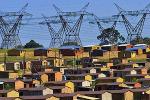 Dale T. McKinley - If ever there was a classic example of the fundamental contradiction informing the raging debate about South Africa's 'developmental model' (and thus the macro-framing for the delivery of public services), it is to be found in the ongoing ESKOM saga. On the one hand, the ruling ANC recently emerged from its Mangaung conference with a clear resolution (on 'economic transformation') for "increased state ownership in strategic sectors, where deemed...
Dale T. McKinley - If you blinked you probably missed it. Seemingly unbeknownst to the vast majority of South Africa's over 120 000 non-profit organisations (NPOs), the Department of Social Development (DSD) undertook a series of 'partnership' meetings and summits across the country in June and July last year with selected NPOs. In the words of DSD Minister Bathabile Dlamini, these were designed to discuss "the work and challenges of government and civil society organisations...
Dale T. McKinley - He advanced to the council-table: and, "Please your honours," said he, "I'm able, by means of a secret charm, to draw all creatures living beneath the sun, that creep, or swim, or fly, or run, after me so as you never saw! and I chiefly use my charm on creatures that do people harm, ~ Robert Browning - 'The Pied Piper: A Child's Story' (1842) South Africa's modern-day political pied pipers are, like the fairy tale character's clothing, a...