Dale T. McKinley
Dr. Dale T. McKinley is an independent writer, researcher and lecturer as well as political activist. Originally from Zimbabwe, Dale has lived and worked in Johannesburg since 1990. He ran/managed a socialist bookshop from 1991-1994 and was a full time activist/ educationist with the South African Communist Party from 1995-2000 (before being expelled for trying to be a communist).

Dale was a co-founder and executive member of the Anti-Privatisation Forum and remains active in social movement/community struggles. He holds a PhD. in Political Economy/African Studies. Dale occasionally lectures at university level, gives regular talks/inputs to a wide variety of organisations and has produced numerous research reports and analyses for a range of NGOs, academic institutes and other civil society organisations. He is the author three books and has written extensively on South African and international political economy, socio-economic rights/struggles and liberation movement and community politics.
Dale T. McKinley - Amongst its many other attributes, South Africa could arguably be called the Commission capital of the world. While there is no official list of how many Commissions of Inquiry there have been in the 20 years since 1994, suffice to say that the numbers are impressive. In the last 14 years alone there have been no less than 10 national-level, high profile Commissions of Inquiry - five of which have yet to run their course - accompanied by scores of others emanating from the executives and...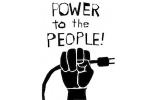 Dale T. McKinley - AMANDLA NGAWETHU! We hear it all the time and many regularly shout it. Indeed, 'Power to the People!' has been a crucial part of South Africa's political vocabulary for decades, first as the sole preserve of those in the anti-apartheid struggle, but now as an almost generic democratic slogan. While the slogan has always been largely defined by a macro-frame of political and social struggle, the ongoing and intensified electricity crisis has given a new twist to its...
Dale T. McKinley - Evidently, the ANC thinks that the people of South Africa do not know their own history. That's more or less what ANC General Secretary Gwede Mantashe said the other day when addressing the media in the lead-up to the organisation's 103rd anniversary celebrations. In his words: "We will be reminding people of their history. They don't know the journey and the complexity of the journey. Freedom is not a destination. It is a journey." Besides their...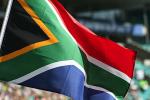 Dale T. McKinley - Breaking news! In case you missed it, 2014 was the first full year of South Africa's 'radical second phase' of the National Democratic Revolution (NDR). Apparently, we are now well into a nation-wide process of 'radical transformation' that is definitively putting the country on a 'new growth and development path'. For a moment at least, forget about the return of rolling blackouts, the record-breaking wealth and conspicuous consumption of the...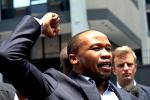 Dale T. McKinley - It is arguably the most important political development of South Africa's post-1994 era. On Friday, South Africa's largest union, the National Union of Metalworkers of South Africa (NUMSA) was expelled by the majority of the leadership belonging to South Africa's largest union federation, the Congress of South African Trade Unions (COSATU). The political significance of NUMSA's expulsion derives from three key, inter-related areas of impact. On the ANC-Led...
Dale T. McKinley - The South African National Defence Force (SANDF) is drowning in a sea of mismanagement, corruption, political manipulation and strategic myopia. While this state of affairs will probably not result in an imminent 'attack' on the Union Buildings, as was the case in 2009 when justifiably angry rank-and-file soldiers protested over conditions of service, the ongoing fallout is much worse. It's hard to know where to begin but let's start with the basics....