Dale T. McKinley
Dr. Dale T. McKinley is an independent writer, researcher and lecturer as well as political activist. Originally from Zimbabwe, Dale has lived and worked in Johannesburg since 1990. He ran/managed a socialist bookshop from 1991-1994 and was a full time activist/ educationist with the South African Communist Party from 1995-2000 (before being expelled for trying to be a communist).

Dale was a co-founder and executive member of the Anti-Privatisation Forum and remains active in social movement/community struggles. He holds a PhD. in Political Economy/African Studies. Dale occasionally lectures at university level, gives regular talks/inputs to a wide variety of organisations and has produced numerous research reports and analyses for a range of NGOs, academic institutes and other civil society organisations. He is the author three books and has written extensively on South African and international political economy, socio-economic rights/struggles and liberation movement and community politics.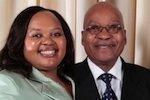 Dale T. McKinley - Just over a month ago the legendary Dennis Brutus passed away. He became a legend for so many across South Africa and indeed the whole world not simply because of his exquisitely crafted poetry of passion and his never-ending activist commitment to justice and equality for all but precisely because he lived a life of principled consistency. The content of his public legend was umbilically linked to the character of his personal example. Simply put, Dennis practiced what he preached. As...
Dale T. McKinley - Even if the meanings we give to measurements of time are most often overblown, there is something about the mark of a new decade. In the case of South Africa, 1990 marked the beginning of the end of the apartheid system, ushering in a period pregnant with new hopes, possibilities and dreams. When 2000 rolled around it heralded not only a once in a lifetime turn of a century but carried with it the delayed weight of majoritarian expectation of an age of progress and plenty. So what are our...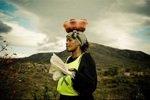 Dale T. McKinley - It has been ten years since the South African government held its first annual '16 Days of Activism for No Violence Against Women' (and children) campaign. While the campaign has, no doubt, achieved a degree of success in relation to raising awareness, this has clearly not translated into much positive, practical impact. Despite all the good intentions, fine rhetoric, myriad events and work done, the intervening decade has seen a precipitous rise in the overall levels of violence...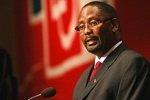 Dale T. McKinley - For several years now, but particularly since the ascendancy of Jacob Zuma and his SACP and COSATU allies within both the ANC and the state, 'the left' in South Africa has come to be almost completely associated with (and presented as) the SACP, COSATU and to a lesser extent, the ANC itself. Even though this state of affairs ignores a wide range of organisations and people that can stake a serious claim to being part of 'the left', the fact is that contemporary politics in South Africa are...
Dale T. McKinley - Since the birth of a democratic South Africa in 1994, there are a range of 'isms that have had, and continue to have, varying degrees of currency and impact on our society. The favourite of the privileged classes and political-economic elites has, of course, always been capitalism while for a sizeable portion of the poor, alongside a few intellectuals and political activists (even within the South African Communist Party) socialism remains the preferred alternative. Some in our midst...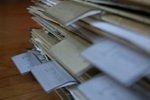 Dale T. McKinley - A large part of the political, social and economic edifice of the apartheid system in South Africa was built on, and sustained by, the control of information and enforced secrecy. This was at the heart of the anti-democratic character of the apartheid system. It was the glue that held together the institutionalised violation of the basic human rights of South Africa's majority. The struggle against apartheid was fundamentally, a struggle for the democratic reclamation of those...