Dale T. McKinley
Dr. Dale T. McKinley is an independent writer, researcher and lecturer as well as political activist. Originally from Zimbabwe, Dale has lived and worked in Johannesburg since 1990. He ran/managed a socialist bookshop from 1991-1994 and was a full time activist/ educationist with the South African Communist Party from 1995-2000 (before being expelled for trying to be a communist).

Dale was a co-founder and executive member of the Anti-Privatisation Forum and remains active in social movement/community struggles. He holds a PhD. in Political Economy/African Studies. Dale occasionally lectures at university level, gives regular talks/inputs to a wide variety of organisations and has produced numerous research reports and analyses for a range of NGOs, academic institutes and other civil society organisations. He is the author three books and has written extensively on South African and international political economy, socio-economic rights/struggles and liberation movement and community politics.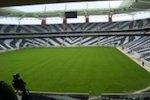 Dale T. McKinley - There are few conflicts - especially when money, power and ego are at their centres - that are more intense, brutal and destructive than those involving family members. In this sense, and in case we might have forgotten, at the heart of the more recent and ongoing battles between the incumbent ANC leadership and their Youth League counterparts lies a long-running and ongoing internecine war within the broad 'family' of the ANC itself. As shocked and disappointed as many - both...
Dale T. McKinley - "With one hand we hand out blankets, calm the tide with donations and good-works. On the other hand we unreservedly support a system which treats the poor like filth. We turn a blind eye when those self-same blankets are burnt by the powers we vote into place. We hide and we are afraid; afraid of 'them' coming over our walls, afraid of questioning those in power." No, these are not the words of an insecure and guilt-ridden white suburban 'liberal'...
Dale T. McKinley - If there is one thing that history has regularly taught us, whether at the individual or collective level, it is that what might seem like a good idea at the time often ends up becoming something very different when put into practice. With the benefit of seventeen years of democratic hindsight, nowhere is this lesson more applicable than in respect of South Africa's provincial tier of government. During those heady days of constitutional negotiations in the early 1990s, despite the...
Dale T. McKinley - I have no doubt that there are many people (besides myself) who have temporarily entertained the thought of publicly expressing their opposition to the marriage of certain acquaintances/ friends/family members at that point in those ceremonies when the officiator asks if there is 'anyone who has reason … to speak or forever hold your peace'. Of course, regardless of how convinced we might be that the marriage is not a good idea such an inclination is quickly buried, our...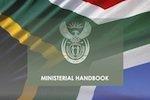 Dale T. McKinley - Most of us can surely well remember those times during childhood when we were caught eating something that we knew we shouldn't and our immediate defence was to claim that mom or dad said we could. Well, that about sums up the contemporary behaviour of many of our highest political office bearers, only in their case it's not the sweets meant for the guests but public monies and it's not parents who are the rationalising crutch but the ministerial handbook. Yes, the little...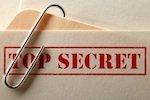 Dale T. McKinley - Secrecy has always been one of the most dangerous enemies of democracy. Any meaningful democracy, by its very nature, demands openness, transparency and accountability - these are the currencies of democratic freedom. On the other hand secrecy, as human history has so often shown, is the currency of authoritarianism (whatever the ideological variety), of social, economic and political control by those for whom the securing and maintenance of power is the ultimate goal. And yet, despite...