March 2011
Visit the archives.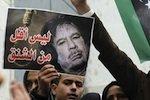 Pepe Escobar - Lies, hypocrisy and hidden agendas. This is what United States President Barack Obama did not dwell on when explaining his Libya doctrine to America and the world. The mind boggles with so many black holes engulfing this splendid little war that is not a war (a "time-limited, scope-limited military action", as per the White House) - compounded with the inability of progressive thinking to condemn, at the same time, the ruthlessness of the Muammar Gaddafi regime and the...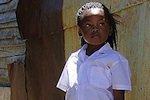 Ebrahim-Khalil Hassen - Every so often, while on the way to the office, I would stop at the department of education's district office, which covers Lenasia, Soweto and surrounds to ask the assembled workers why they were protesting. I would quiz the workers about their demands. To be clear, there are times when 'wild cat' strikes are needed and obviously there were deeper issues under the surface that needed to be addressed. However, I always left with a deep sense of disappointment that...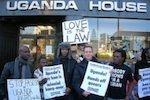 Richard Pithouse - It's now almost three months since David Kato, a former teacher and a leading Ugandan gay rights activist, was beaten to death in Mukono Town in Uganda. Kato was living in Johannesburg in the salad days of our new democracy and, inspired by the progress made here in recognising the legal right of gay people to an equal humanity, he became a key figure in the Ugandan movement when he returned home in 1998. Homosexuality was first criminalised in Uganda in the 19th century...


As many as 500,000 protesters marched in London on Saturday to protest Britain's deepest cuts to public spending since World War II. The protests come after U.K. officials estimated corporate taxes would be reduced even as it tackles a $235 billion deficit and plans to cut more than 300,000 public sector jobs. Meanwhile, in the United States protesters gathered in 40 cities on Saturday to oppose tax cuts for the wealthy amid budget cuts to public services. Democracy Now broadcasts a...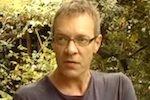 Shannon de Ryhove speaks with author and journalist Hein Marais about his new book, "South Africa Pushed to the Limit: The Political Economy of Change." History's legacy is one of the reasons South Africa's black majority lives in poverty, says Marais. The structure of the economy, its ability to create jobs and poverty trends that date back to the 1970's were not just going to go away because we have a democratic government, he contends. Marais says his book is an attempt to...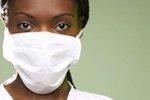 Saliem Fakir - Recently I walked into a public hospital and experienced first-hand rudeness and disdain from the staff when enquiring about the whereabouts of an ill friend. I ask for directions to the emergency ward. I am given a half-hearted answer at the reception. The person's directions are unhelpful. They are just waves and wild gestures, as if I were a nuisance who arrived at an inconvenient moment. It is as if I never should have asked. Eventually, I come to a ward. I ask a...