Keyword: Israel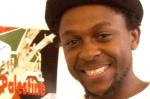 Mbuyiseni Ndlozi, a PhD candidate, is Chairperson of the Post Graduate Association at Wits University and a member of the South African Students Congress (SASCO). He is also a board member of the Boycott Divest Sanctions (BDS) campaign against Israeli apartheid. Ndlozi delivered a stirring speech at the London chapter of Israeli Apartheid Week (IAW), which took place from 22-24 February 2012. In his speech he invokes the memory of the late ANC leader, Oliver Tambo, as he draws parallels...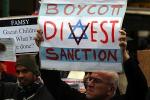 Anna Majavu - The launch of a new handbook containing details of Israeli companies to be targeted as part of a boycott, divestment and sanctions (BDS) campaign has sent ripples of excitement through the global Palestine solidarity movement. "Targeting Israeli Apartheid", published by Corporate Watch is a mammoth piece of research detailing most Israeli companies operating anywhere in the world, and how trade with those companies supports the state of Israel. The BDS movement became a...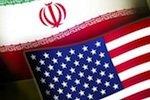 Pepe Escobar - Here's a crash course on how to further wreck the global economy. A key amendment to the National Defense Authorization Act signed by United States President Barack Obama on the last day of 2011 - when no one was paying attention - imposes sanctions on any countries or companies that buy Iranian oil and pay for it through Iran's central bank. Starting this summer, anybody who does it is prevented from doing business with the US. This amendment - for all practical purposes a...

Russia's foreign minister, Sergei Lavrov, has said that any possible Israeli military strike against Iran would be a very serious mistake, adding that such action would have unpredictable consequences. Lavrov's comments followed an Israeli threat by President, Shimon Peres, that an attack on Iran is becoming more likely. It also comes after Western diplomats were briefed on a report by the IAEA detailing Iran's nuclear capabilities. The report alleges that Iranian engineers have had...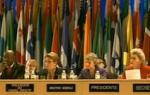 In an emotional - and largely symbolic - move, the United Nations cultural organization known as UNESCO overwhelmingly voted to grant membership to the Palestinians, despite opposition from the United States and Israel. Now the United States says it will cancel a $60 million payment due in November to the U.N. body. Membership dues paid by the U.S. account for about a fifth of UNESCO's annual budget. The U.S. is also threatening to veto any Palestinian effort to be recognized by...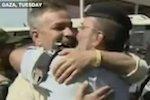 Five years ago Palestinian fighters launched a daring raid that ended in the capture of an Israeli Soldier, Gilad Shalit. The goal was to exchange him for the thousands of Palestinian prisoners in Israeli jails. That swap took place on Tuesday this week with 470 Palestinians and the Isreali soldier released in the first stage of a deal mediated by Egypt. Eventually a total of 1000 palestinians will go free. Despite this over 5000 prisoners will remain in Israeli jails. The deal...