Keyword: Israel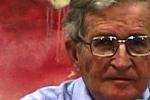 Noam Chomsky - It is not easy to escape from one's skin, to see the world differently from the way it is presented to us day after day. But it is useful to try. Let's take a few examples. The war drums are beating ever more loudly over Iran. Imagine the situation to be reversed. Iran is carrying out a murderous and destructive low-level war against Israel with great-power participation. Its leaders announce that negotiations are going nowhere. Israel refuses to sign the Non-Proliferation...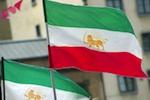 South Africa's Minister of International Relations and Cooperation, Maite Nkoana-Mashabane, is scheduled to attend the Non-Aligned Movement Summit in Tehran, taking place on 30-31 August. As the US and Israel increase their efforts to isolate Iran (Israel is even ramping up talk of a military strike on Iran this year), South Africa joins 119 other countries at this major international event. What does it mean that 120 countries are rejecting US/Israeli pressure to isolate Iran? For...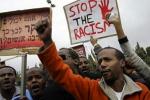 Joel Schalit - The name of the neighborhood could not have been more symbolic. Located in southern Tel Aviv, the impoverished Hatikva quarter has always born the stigma of sharing a name with Israel's national anthem, while playing home to some of the poorest, most marginalized Jews in the country—as well as a growing population of African asylum seekers, mostly from Eritrea and South Sudan. On May 23, Hatikva had the dubious distinction of hosting the worst race riots since Israel's...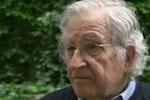 Amy Good man of Democracy Now! talks to world-renowned political dissident, linguist and author Noam Chomsky about the Palestinian hunger strike. A tentative deal has reportedly been reached to end a landmark action that's seen more than 2,000 jailed Palestinians go without food to pressure Israeli prison authorities to end the use of solitary confinement and ease a wide range of restrictions. "The hunger strikes are a protest against ... violations of the elementary human...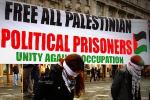 Richard Pithouse - On the first day of March in 1981 Bobby Sands, imprisoned in the Long Kesh for links to the armed resistance to the British occupation of Northern Ireland, began a hunger strike. For seventeen days he was able to keep a diary. The first entry begins with two lines that have become immortal: "I am standing on the threshold of another trembling world. May God have mercy on my soul." In 1976 Margaret Thatcher's government had introduced a policy of 'criminalisation' that denied...
Anna Majavu - The first ever Palestinian-South African music collaboration between musicians and activists from both countries will be screened by video link between Gaza City and Soweto next Monday [12th March] as part of this week's 8th international Israeli Apartheid Week. Israeli Apartheid Week (IAW) is an annual international series of events (including rallies, lectures, cultural performances, film screenings and multimedia displays) held by ordinary people in well over 100 cities,...