Keyword: Israel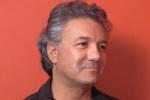 Dr. Salim Vally, director of the Centre for Education Rights and Transformation at the University of Johannesburg, was recently invited by the Friedrich Ebert Foundation's Jerusalem office to visit Palestine and deliver a series of lectures, including a keynote address at Birzeit University in Ramallah. He was unfortunately detained by Israeli soldiers at the Allenby Bridge border crossing between Jordan and Palestine. After a five hour ordeal, which included an interrogation and a strip...
Heidi-Jane Esakov - For every two Jewish people, there are three opinions. Contained in this quip is a proud Talmudic tradition that values and encourages debate and enquiry. Despite particularly contentious issues, such as the tensions between Orthodox and Progressive Judaism seeing eruptions of intolerance, the space for debate and enquiry are still vibrant. Yet this tradition is being suffocated by a prevailing Jewish community mentalité, given vitality and validity by community structures, of...

Following the acclaimed and controversial, "The Invention of the Jewish People", Schlomo Sand's pioneering new work, "The Invention of the Land of Israel", deconstructs the age-old legends surrounding the so-called Holy Land and the prejudices that continue to suffocate it. What is a homeland and when does it become a national territory? Why have so many people been willing to die for such places throughout the twentieth century? What is the essence of the Promised...
Heidi-Jane Esakov - The story of Israel's 22 January national elections was to be that of a right-wing government shifting even further to the right. In an unexpected outcome, political newcomer and suave former television talk-show host Yair Lapid scuppered that story when his 'centrist' and secular party, Yesh Atid, came second after Prime Minister Benjamin Netanyahu's party Likud Beiteinu (formed with extreme right-winger, former foreign minister Avigdor Lieberman). Although Yesh Atid...
Eddie Cottle - In 2008-09 Israel's Blitzkrieg against Gaza resulted in the deaths of over 1400 Palestinians, four-fifths of whom were civilians and of which 350 were children. Amnesty International and other human rights groups had officially reported that Israel was in violation of international law as Israel had bombarded defenceless Palestinians with the white phosphorous bombs which caused most of its victims to be burned alive. Ironically in Greek, the word Holocaust means "sacrifice by...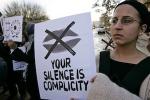 Noam Chomsky - Even a single night in jail is enough to give a taste of what it means to be under the total control of some external force. And it hardly takes more than a day in Gaza to appreciate what it must be like to try to survive in the world's largest open-air prison, where some 1.5 million people on a roughly 140-square-mile strip of land are subject to random terror and arbitrary punishment, with no purpose other than to humiliate and degrade. Such cruelty is to ensure that Palestinian...