Keyword: Israel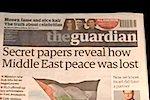 Democracy Now - Newly released documents show Palestinian negotiators agreed to give up large tracts of West Bank land, and nearly all of East Jerusalem, in peace talks with the Israeli government. The disclosure is among many contained in what is being called the "Palestine Papers" - over 1,700 files from inside Israeli-Palestinian negotiations dating from 1999 to 2010. The news network Al Jazeera began publishing details of the documents on Sunday. For more on this latest exposé,...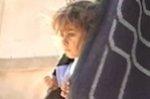 18 January 2011 marked the second anniversary of the end of Israel's assault on Gaza, Operation Cast Lead, that killed 1,390 Palestinians, including 318 children. One Family in Gaza is a short film that tells the story of the Awajah family. Kamal and Wafaa Awaja lost their home and a son during Israel's assault on Gaza. They describe the day their lives were unalterably changed, their hopes for the future and how they try to heal the trauma of their surviving children. One Family in...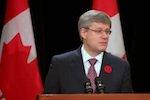 Canada has long been known as a neutral mediator. The country has often played a nonaligned diplomatic role, but when it comes to foreign policy on Israel, the government of Canada has given up any pretence of neutrality and very publicly picked one side. In 2008, when Hamas won democratic elections in Gaza, Canada was the first to cut all aid to the Palestinian Authority. In 2009, during Israel's attack on Gaza, the United Nations Human Rights Council passed a resolution condemning the...

Mahmoud Abbas and Benjamin Netanyahu will meet face to face for the first time in Washington DC for direct talks after months of shuttle diplomacy and proximity talks via Middle East peace envoy, George Mitchell, reports Link TV. Much hope is being placed on the negotiations culminating in an agreement within a year. But analysts as well as the Palestinian and Israeli public are skeptical about the meeting leading to any concrete results. According to an Al Jazeera report, this encounter...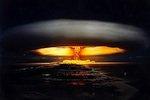 Tony Karon - America's march to a disastrous war in Iraq began in the media, where an unprovoked U.S. invasion of an Arab country was introduced as a legitimate policy option, then debated as a prudent and necessary one. Now, a similarly flawed media conversation on Iran is gaining momentum. Last month, TIME's Joe Klein warned that Obama administration sources had told him bombing Iran's nuclear facilities was "back on the table." In an interview with CNN, former CIA director Admiral Mike...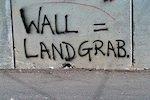 Chris Hedges - Time is running out for Israel. And the Israeli government knows it. The Jewish Diaspora, especially the young, has a waning emotional and ideological investment in Israel. The demographic boom means that Palestinians in Israel and the occupied territories will soon outnumber Jews. And Israel's increasing status as a pariah nation means that informal and eventually formal state sanctions against the country are probably inevitable. Desperate Israeli politicians, watching opposition to...