February 2012
Visit the archives.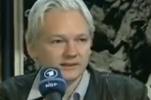 The whistleblowing website WikiLeaks has begun publishing what it says are 5.5 million emails obtained from the servers of Stratfor, a private U.S.-based intelligence-gathering firm known to some as a "shadow CIA" for corporations and government agencies. The emails were reportedly obtained by the hackers group, Anonymous. WikiLeaks founder Julian Assange said the files implicate some of the world's largest firms in corporate espionage. Firms with ties to Stratfor include...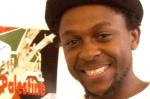 Mbuyiseni Ndlozi, a PhD candidate, is Chairperson of the Post Graduate Association at Wits University and a member of the South African Students Congress (SASCO). He is also a board member of the Boycott Divest Sanctions (BDS) campaign against Israeli apartheid. Ndlozi delivered a stirring speech at the London chapter of Israeli Apartheid Week (IAW), which took place from 22-24 February 2012. In his speech he invokes the memory of the late ANC leader, Oliver Tambo, as he draws parallels...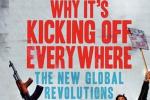 Sarah Jaffe - Journalist Paul Mason covered the uprisings of 2011 as they occurred. His new book "Why It's Kicking Off Everywhere," explains why they all happened at once. We're at an inflection point in history, a shift not just in our politics but our consciousness, says Paul Mason, BBC Newsnight economics editor, author and journalist. From Madrid to Madison, Tahrir Square to Syntagma Square, London student occupations to Occupy Wall Street, Mason has covered the uprisings of 2011, and...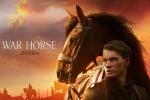 Adam Hochschild - Well in advance of the 2014 centennial of the beginning of "the war to end all wars," the First World War is suddenly everywhere in our lives. Stephen Spielberg's War Horse opened on 2,376 movie screens and has collected six Oscar nominations, while the hugely successful play it's based on is still packing in the crowds in New York and a second production is being readied to tour the country. In addition, the must-watch TV soap opera of the last two months, Downton...
Glenn Ashton - The South African Department of Minerals and Energy (DoE) is holding its final public consultation meetings about the adoption of regulations relating to the mandatory blending of biofuels with petrol and diesel at the end of February. This follows the publication of the draft regulations in September 2011. There is a concerted local drive to promote so-called "biofuels" by their supporters and agro-fuels by their opponents. The logic behind these different terms is worth...

Following the announcement of the 2012 budget speech on Wednesday, February 22, SACSIS' Fazila Farouk, spoke to Wits University Economist, Seeraj Mohamed, about President Jacob Zuma's now well-known infrastructure development program aimed at job creation, which received much budgetary support from our finance ministry. We do need to spend on infrastructure, says Mohamed, the question, of course, is are we spending enough and are we spending in the right areas. Within the budget speech,...