Anna Majavu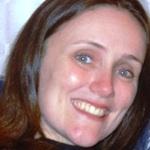 Anna Majavu is a writer concentrating on the rights of workers, oppressed people, the environment, anti-militarism and what makes a better world.
Anna Majavu - It will be 30 years next month since French intelligence agents bombed the first Greenpeace ship, the Rainbow Warrior, sinking the ship and killing one crew member. The event is currently being commemorated around the world. What is less well known about the anti-whaling ship is that it was also instrumental in transporting indigenous Pacific Islanders from their homes which had been contaminated by American nuclear testing. The citizens of Rongelap in the Pacific's Marshall Islands...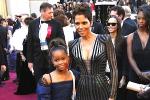 Anna Majavu - Diversity in casting is said to be "at its peak". Industry publications, such as Deadline Hollywood, have written of a "noticeable shift" towards the casting of Black actors lately, particularly in new TV series screened all over the world such as 'Love is a Four Letter Word', 'How to Get Away With Murder', and 'Endgame'. This is a marked difference from the way things have always been done in Hollywood and other major centres of...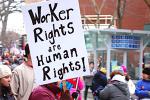 Anna Majavu - May Day 2015 has just been observed and celebrated by the global community, but around the world, including here in South Africa, hundreds of thousands of workers are toiling under "zero hours" contracts where they can get jobs, but never actually work or be paid. Under zero hours' contracts, workers have to guarantee their availability to employers, but in effect remain on unpaid standby all week waiting to be called to work. A zero hours contract worker may eventually only...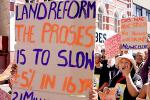 Anna Majavu - Does the ANC intend to expropriate any land any time soon? President Jacob Zuma doesn't appear to care for the landless at all. He doesn't seem to believe that landlessness is even a problem. Zuma caused alarm last week when he claimed that South Africans were going hungry and living in squalid conditions because they were too lazy to work the land or build their own houses. This was a reminder of the attitude of the previous Thabo Mbeki administration, under which people...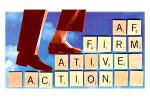 Anna Majavu - After almost 21 years, affirmative action has not taken root in South Africa and most sectors of the economy, including academic institutions, remain "untransformed". The most recent Commission for Employment Equity's annual report noted that whites continued to retain the vast majority of the top positions in South Africa (over 62% last year), even though they number less than 9% of the population. Decision makers in government and big business consider reparations to...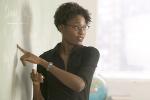 Anna Majavu - South Africa has a growing number of unemployed teaching graduates, especially Black teaching graduates. When Dr Blade Nzimande took office as Higher Education minister, he increased the number of bursaries for teacher training, supposedly to remedy the extreme shortage of teachers. Last year, R2.4-billion was allocated by the Higher Education ministry to providing scholarships for study in "scarce skills" areas, including bursaries for the Funza Lushaka teachers' training...