Keyword: Israel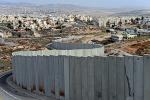 Israeli negotiators are demanding that Palestinians concede their future state border at the separation wall along the West Bank. Palestinians say this amounts to an illegal land grab, as the separation wall crosses the internationally recognized 1967 Green Line. This idea that the wall can be considered an international border is a preposterous idea, argues Shir Hever, an economist from an Israeli-Palestinian organisation. Israel can make this claim, as long as the U.S. is willing to...
Chris Hedges - Israel has been poisoned by the psychosis of permanent war. It has been morally bankrupted by the sanctification of victimhood, which it uses to justify an occupation that rivals the brutality and racism of apartheid South Africa. Its democracy—which was always exclusively for Jews—has been hijacked by extremists who are pushing the country toward fascism. Many of Israel's most enlightened and educated citizens—1 million of them—have left the country. Its most...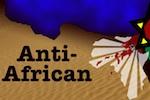 Since 2006, About 60,000 African migrants have arrived in Israel on harrowing treks across the Sinai Desert fleeing poverty, persecution, ethnic cleansing and genocide. As refugee camps across Africa fill up and Europe closes its gates to asylum seekers, Israel became the next best option -- accessible by land and said to be a developed democracy. But instead of providing them with safe haven, Israel is both refusing to grant them any benefits and denying them the ability to work legally to...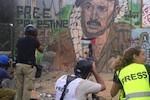 Ebrahim Hewitt, senior editor of the Middle East Monitor, has been writing letters to the editors of major western newspapers since 2009. His letters, which are a response to what newspapers publish about Israel's 65-year occupation of Palestine, remained largely unpublished until recently when he was encouraged to compile them into a book form. In this Frontline Club panel discussion, Hewitt's book, Memo to the Editor, is used as a vehicle for a broader discussion of how the...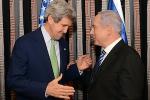 Jamie Stern-Weiner - The biggest, boldest, most ambitious development in the Middle East peace process for two decades. With this faint praise, Secretary of State John Kerry introduced a new initiative to revive the Palestinian economy on Sunday at an annual World Economic Forum summit in Jordan. The project will see a team of business people working with Middle East Quartet representative Tony Blair to mobilize $4 billion of private investment in the West Bank and Gaza, providing jobs and growth for Palestinians...
Heidi-Jane Esakov and Na'eem Jeenah - If press releases issued by pro-Palestinian and Pro-Israel lobby groups on the recent labelling notice are anything to go by, rarely has any singular issue dealing with the Palestine-Israel issue – especially a government initiative – been so welcomed by both. In a move that affirms the South African government's stance on the illegality of Israel's occupation of the West Bank and East Jerusalem, and de facto occupation of the Gaza strip, the Department of Trade and...