Keyword: governance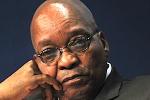 Richard Pithouse - The distance between the stated aspirations of a protagonist on the political stage and the realities of its actual practices can sometimes mark a genuine attempt at internal contestation. It would, for instance, be a good thing if a group of people in the ANC insisted that the party was seriously committed to the principle that every child has a full, equal and immediate right to an education that could nurture their talents and then backed this affirmation up with real action, including...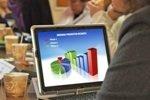 Mohamed Motala - South African politicians have recently made strong statements regarding the use of consultants in government. In June this year the premier of Gauteng Nomvula Mokonyane said that the province would be reviewing its relationships with consultants. This sentiment was reiterated more recently at the local government indaba where the minister of Cooperative Governance and Traditional Affairs, Sicelo Shiceka also made reference to the use of consultants in municipalities as one of the areas that...
Ebrahim-Khalil Hassen - Often civil society activism seems like a mixture of dissatisfaction and hope without much impact on the real world. Activists are usually conscious of the formidable odds against "change" because of the all encompassing and rarely adequately defined structures of power. Underlying this idealism is the idea that planting the seeds for alternatives today will flower into something new at some undefined point in the future. In other words, in spite of all the work, the likely...
Saliem Fakir - President Zuma's reconciliatory tone and the selection of his cabinet is not just symbolism, but a genuine attempt to comfort his critics and intended to assure them that he is capable of being a good, if not better president than his predecessor. One thing is plain; he hasn't surrounded himself with "yes" men and women, but with people who are known to have minds of their own and who will fight for every inch of policy and strategy. Some vocal left figures that mounted...
Brian Cloughly - Britain is in a sad state. Sure, the Taliban are not swarming at the gates of London, nor is there famine (although there are too many hungry families), volcanic eruptions or plague (at least, so far). But the United Kingdom is suffering from a crippling sickness, socially and morally. In London, in what used to be known as the Mother of Parliaments, 646 grubby bumptious politicians whoop it up in a handout regime of unstinted financial generosity, designed and monitored by themselves and...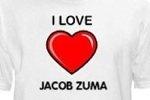 John Reynolds - It would be amusing if it were not so tragic to watch some of our self-styled 'public intellectuals' outdo each other in their efforts to find a place for themselves in 'Zuma's Brave New World'. Integrity is readily exchanged for expediency and principle easily substituted by opportunism. Public intellectuals, especially of the craven type, live for recognition and adoration. Like the court jesters of lore, they cannot conceive of an existence independent of a benefactor. What is the...