April 2009
Visit the archives.
Laura Flanders of GRITtv talks to Glen Ford, executive editor of the Black Agenda Report about the implications for racism in America with regard to the Obama administration's decision to "boycott" the United Nation's Racism Conference, also known as Durban II, which took place in Geneva last week. What follows below is a transcript of the interview. LAURA FLANDERS: Glen to you. I mean after this brouhaha and President Ahmedinejad's speech, Robert Gibbs of the US...
Saliem Fakir - The outbreak of the new swine flu virus in Mexico has raised alarm bells and panic across the world. It is another of those incidents pointing to how precarious our world can get when it is subject to sudden knocks and risk. Where we thought we had tamed nature, it continuously proves us wrong. More than one risk coming at the same time multiplies the strain, shows up our vulnerabilities and stretches our ability to respond collectively. Some would describe this as a Kafkaesque experience...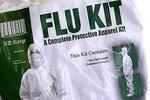 Democracy Now - Editors Note: To date, South Africa has reported two cases of the swine flu. The World Health Organisation has warned that it is not inevitable that the outbreak of swine flu could develop into a global epidemic or pandemic and that countries should "take the opportunity to prepare." How serious is the swine flu threat? Is it as serious a threat as the media make it out to be? For more information on this question, please click here for a report filed by Al Jazeera that will take...
The suicide forest can be found in the foothills of Mount Fuji, Japan. It is difficult to be found in this forest. A phenomenon that attracts people contemplating suicide. In the past year, 170 people have committed suicide in the forest. For the vulnerable, its become a forest of fears: fear of debt, fear of loneliness and fear of failure. Yukio Sugiyama, a suicide survivor who was found in the forest says that one's occupation takes a very important place in one's life in...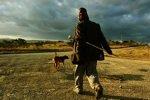 Stephen Greenberg - On 8 April, Agriculture and Land Affairs Minister Lulu Xingwana acted on her threat to reclaim redistribution farms that were not being used. In the fifth such repossession, the minister moved onto a Gauteng farm with a group of officials, reportedly telling a tenant: "Do you know who I am? I am the minister of land affairs and this is my house. Pack your bags and get out of my house right now." What are we to make of this rather aggressive assertion by the state of its...
John Tirman - "If countries like Iran are willing to unclench their fist, they will find an extended hand from us," President Barack Obama said upon assuming the presidency, and this phrase has become a new mantra in Washington: If only the mad mullahs would play with us, we would be ready and willing. But the "clenched fist" metaphor is misleading, and, more important, the attitude it signals may prevent actual progress in U.S.-Iran relations. Obama has certainly changed the tone of...