John Reynolds
Reynolds works in the development sector in South Africa.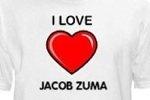 John Reynolds - It would be amusing if it were not so tragic to watch some of our self-styled 'public intellectuals' outdo each other in their efforts to find a place for themselves in 'Zuma's Brave New World'. Integrity is readily exchanged for expediency and principle easily substituted by opportunism. Public intellectuals, especially of the craven type, live for recognition and adoration. Like the court jesters of lore, they cannot conceive of an existence independent of a benefactor. What is the...
John Reynolds - Is it not ironic that we may soon have to call on Thabo Mbeki to be the 'mediator' in the political fall-out between the ANC and the break-away faction led by Lekota and Shilowa? Of course, we should be concerned by the nastiness of the fall-out, but we shouldn't be surprised. Like in all families – which very often political parties become – arguments and break-ups tend to take a more vicious form precisely because they are more personal. It's not strangers fighting, where there...
John Reynolds - Hindsight, as they say, is 20/20 vision. I'm sure that if the present leadership of the ANC could have predicted the fall-out of its recall of President Thabo Mbeki, it would have hesitated long enough to maybe, just maybe, not go through with it. But such was the heady brew of power and retribution at the time that zeal trumped reason – where, to paraphrase the philosopher Robert C Solomon, a sense of injustice became wholly obsessed with resentment and a preoccupation for...