Keyword: governance
Frank Meintjies - Much of the current political uncertainty in SA - lack of focus, a sense of crisis on many fronts, large areas of misalignment between leaders and the population, a resurgence of street protests - can be explained by a lack of effective democratic participation. South Africa's struggle was a popular one, and the intent was always to construct a society in which democracy meant more than taking part in periodic elections. The goal of a 'deep democracy' was always part of...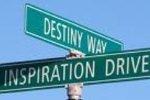 Saliem Fakir - First came Zuma, which seemed to scare a lot of people, then the atrocious matric results, then Eskom, the slow disappearance of the Scorpions, the Zimbabwe crisis, then the disgraceful saga at the SABC, the anarchy at the ANC Youth League conference, racism at Free State university, the food crisis and now xenophobia. There are a few other issues not worth adding to this litany as the point has been made. Everywhere we look is a seemingly unending verve of one crisis after another....
Charlene Houston - The state of our nation is the outcome of a multidimensional struggle. The tussle between the polluters and the sick; between the under-paid and the over-paid; between the owners of wealth and producers of goods; between the greedy and the hungry, between people and corporations; between developed and under-developed nations – all culminate to create our democratic space for engagement. As democratic institutions, governments find themselves in a tug of war between competing...