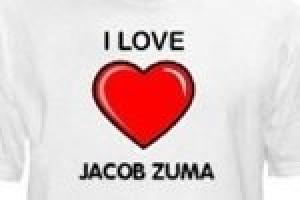 Picture: www.shop.com
It would be amusing if it were not so tragic to watch some of our self-styled 'public intellectuals' outdo each other in their efforts to find a place for themselves in 'Zuma's Brave New World'. Integrity is readily exchanged for expediency and principle easily substituted by opportunism.
Public intellectuals, especially of the craven type, live for recognition and adoration. Like the court jesters of lore, they cannot conceive of an existence independent of a benefactor. What is the point of being clever, witty and accomplished if it is not in the service of a master? Where is the fulfilment in the pursuit of knowledge if it does not add gloss to an ego that constantly needs propping up?
Witness Xolele Mangcu's columns these days. It is embarrassing to see how he squirms to prove his new credentials. Zuma was not his President of choice, he self-righteously proclaims. But as Zuma is now the 'chosen one', we had all better get into line. Seepo Seepe certainly wants to get at the head of this line. A respected lawyer makes the case as to why the dropping of charges against Zuma was legally flawed and rather than engage with the merits of the argument, our esteemed sage denounces the motive as 'financial'. Guess everyone must be motivated by filthy lucre. And let's not of course forget Ms. Karima Brown. If she had her way, all political commentary would be replaced by sycophantic ranting. Poor Zapiro. In so much trouble for a shower-head. You'd think he was the one who acted with bad judgement.
Remember when many of these self-styled public intellectuals were the praise singers of the 'Philosopher President'? Unfortunately for them, however, because he thought of himself as such a formidable intellectual in his own right, their usefulness had a limited shelf-life. And even the most abject praise singers need to keep some dignity intact if they are going to stand any chance of peddling their wares to another benefactor.
Who better then to offer one's services to than to the new 'People's President-In-Waiting'. After all, he has no pretensions of being a 'Philosopher President'. If anything, he is going to be in desperate need of a cloak of intellectual respectability. And here we are, ready and able to provide just such a veil. After years of being out in the cold, discarded, humiliated and ignored we once again get an opportunity to shine in the public limelight. And so what if this means ingratiating ourselves to a new elite? What's a little grovelling when the universe of public adulation once again beckons?
The true measure of the worth of an intellectual is their pursuit of knowledge (wherever this may lead), their unflinching love of ideas and their jealous defence of the independence of thought. Not for them the comfort of the dominant dogma or the lure of popular acknowledgment.
When those who are entrusted with setting the highest standards in holding to account those elected to lead trade this role for fame and fortune, then society is really in deep trouble. You know that you are in the 'Wild, Wild West' when the public intellectuals are the guns for hire.
What we need are intellectuals who will be standard bearers. Role models, if you like. What we now have are public intellectuals who seem all too ready simply to just roll over.