May 2009
Visit the archives.
Ebrahim-Khalil Hassen - The changed political context defined by the inauguration of President Jacob Zuma is obviously weighing on the minds of workers. Rather than making the reasonable assumption that the new administration will deliver on its promises, public service workers are rattling their sabres to remind current leadership that existing agreements are vital to long run improvements in the performance of the public service. COSATU unions, especially those in the public service, have conducted extensive...
This short documentary reveals the lengths that oil company Shell was willing to go to stop a nonviolent movement for human rights and environmental justice in the Niger Delta5 Shell stands accused of complicity in the 1995 execution of environmental activist Ken Saro-Wiwa. A trial against the company, scheduled to start in New York this past week, was postponed at the last minute. The lawsuit against the Royal Dutch Shell Company alleges that Shell collaborated with the Nigerian...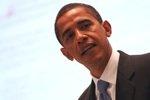 Dedrick Muhammad - The black love affair with President Barack Obama is stronger than with any figure in the post-civil rights era. According to a recent New York Times poll, President Obama enjoys a 96% approval rating among African Americans. As an African American myself, I too feel pride and joy in seeing one of us succeed and attain so much respect and acclaim in the United States, a country with such a strong and recent history of racist oppression and alienation. I also appreciate having such a...
The Associated Press reports that Israel's "Foreign Minister Avigdor Lieberman on Sunday (24 May 2009) ruled out a return to Israel's 1967 borders, as its largely right-wing cabinet rebuffed calls to remove Jewish settlements built on Palestinian land." Meanwhile in the clip above, Pepe Escobar comments on a televised meeting between Israeli Prime Minister (PM) Benjamin Netanyahu and United States (US) President Barack Obama, which took place on 18 May 2009, during the Israeli PM's...
Richard Pithouse - In the recent election the DA, together with COPE, made much of their intention to defend the rule of the law. But while the dust thrown up in that election is still settling, the City of Cape Town is already engaged in violent and unlawful behaviour towards its most vulnerable citizens. On Tuesday 19 May, a group of backyard shack dwellers occupied a piece of vacant municipal owned land in Macassar Village, outside Cape Town. Rents for backyard shacks in the area can reach as high...
In this engaging analysis of the media's behaviour, LinkTV's Global Pulse tracks the media's coverage of "the fall and rise" of President Jacob Zuma. In months gone by, the media's indefatigable coverage of the corruption charges against Zuma threatened to wipe out his political career. From one end of the globe to the other, the chorus of negativity, which declared Zuma unfit to govern, was repeated by major international and regional news outlets such as Al Jazeera, BBC,...