October 2009
Visit the archives.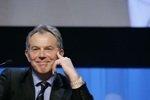 Eamonn McCann - It would surely be perverse of Radovan Karadzic to challenge Tony Blair for the presidency of the EU and risk splitting the war criminal's vote. A record as a war criminal will hardly enhance any candidate's chances. But neither does it seem to be widely regarded as an impediment. "There should be some mistakes too big to recover from," muses Guardian columnist Jackie Ashley. "But (that) is not quite the end of the matter. If politicians have to struggle with competing evils...
Discussing language, politics and the role of the media in information dissemination at the Commonwealth Club in California earlier this month, Noam Chomsky also makes some interesting observations about nuclear powers, including Pakistan, which this week has been under siege of violence. Newspapers vs. the Internet Responding to the following question, Chomsky reflects on the role of newspapers and journalism in modern day society as well as access to information. In light of the...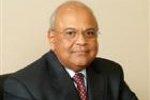 Ebrahim-Khalil Hassen - There is some confusion over whether the idiom should be a "600 pound gorilla" or the much larger "800-pound" creature. The usage also differs with some using it as a form of praise for companies that have dominant positions in markets, and others using the idiom to describe a difficult situation, which is not being addressed. One would hope that public policy analysis would be as simple as identifying the gorilla, but the power underlying public policy choices is...
Richard Pithouse - The ceremony of innocence is drowned; The best lack all conviction, while the worst Are full of passionate intensity. - W.B. Yeats, The Second Coming, 1919 Kader Asmal was quite right to warn that powerful people in the African National Congress (ANC) are actively working to build an anti-democratic constituency. Fikile Mbalula's response, crafted with all the delicate subtlety of a blue light cavalcade shooting motorists out of its path, offered quick confirmation of the patently...
Dubbed by the National Review as "the most dangerous political philosopher in the West" and the New York Times as "the Elvis of cultural theory," Slovenian philosopher and public intellectual Slavoj Zizek has written over fifty books on philosophy, psychoanalysis, theology, history and political theory. In his latest book, First as Tragedy, Then as Farce, Zizek analyzes how the United States has moved from the tragedy of 9/11 to what he calls the farce...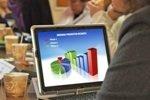 Mohamed Motala - South African politicians have recently made strong statements regarding the use of consultants in government. In June this year the premier of Gauteng Nomvula Mokonyane said that the province would be reviewing its relationships with consultants. This sentiment was reiterated more recently at the local government indaba where the minister of Cooperative Governance and Traditional Affairs, Sicelo Shiceka also made reference to the use of consultants in municipalities as one of the areas that...