August 2012
Visit the archives.

Michelle Pressend - President Zuma was hob knobbing at the Southern Africa Development Community (SADC) Heads of State Summit in Maputo while our country went up in flames a fortnight ago. Sadly, the 32nd Session of the SADC Summit turned out to be just another uninventive event where governments discussed more of the same – economic growth driven by the extraction of natural resources and infrastructure development to facilitate the expansion of corporate interests. Top of the agenda was the SADC...

Many South Africans, particularly those on the left, are mourning the death of leading Marxist intellectual and activist, Neville Alexander. Alexander died on Monday, 27 August 2012, aged 75. In one of his last public addresses at a Steve Biko Seminar in September 2011, Alexander spoke about the "Politics of Truth". His remarks about the ANC are extremely pertinent today in the aftermath of the Marikana massacre. He said, "The ANC is locked into a paradigm of rule that is...
Sarah Seltzer - Which countries fare best in helping citizens survive without working themselves to death? The Organization for Economic Cooperation and Development (OECD) makes a study of this sort of thing, ranking countries on quality of life -- the "Better Life Index" -- based on a number of factors, including work-life balance, safety, health, longevity, and more. So using that series of data as well as other information, the following are some countries that have better...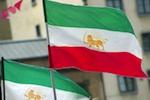 South Africa's Minister of International Relations and Cooperation, Maite Nkoana-Mashabane, is scheduled to attend the Non-Aligned Movement Summit in Tehran, taking place on 30-31 August. As the US and Israel increase their efforts to isolate Iran (Israel is even ramping up talk of a military strike on Iran this year), South Africa joins 119 other countries at this major international event. What does it mean that 120 countries are rejecting US/Israeli pressure to isolate Iran? For...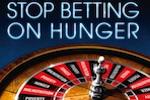 With one billion people starving every day, what is the solution to rising food prices? Could heavier regulation of financial markets be a step forward? Or is it all about subsidies and tariff policies? How much are biofuels menacing food security? And how many more food riots will we see before we find a solution? RT's Cross Talk engages Timothy Wise, Research Director at the Global Development and Environment Network, David Moberg, Senior Editor at In These Times and Ronald Bailey from...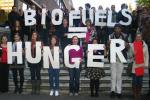 Glenn Ashton - Food prices are rapidly heading toward new record territory, with far more at play than a simple drought in the US Midwest. There are serious implications, especially for nations with high rates of inequality and poverty. We will almost certainly face a potentially catastrophic, global scale famine in the next couple of decades. The main reason there are now over seven billion people on earth is largely due to the emergence of two separate technologies. Firstly, cheap fossil fuels have...