February 2013
Visit the archives.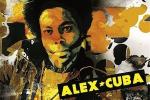 Tom Astley - With a worn nylon-string guitar cradled in his arms, and a weary kind of smile on his face, Ricardo laments the state of contemporary Cuban music making in surprisingly bleak terms. He's a professional rock musician; a graduate of the prestigious Havana Institute of Arts, a gigging guitarist, a man who has made a career from popular music that, if not always well-paid, is at least regarded in Cuba as a respectable profession; a Cuban profession, even. Defining a national...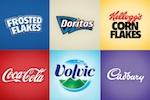 Oxfam has released a comprehensive report that measures how the world's 10 largest food companies perform on food justice issues. The 10 companies Oxfam scores are Associated British Foods, Coca Cola, Danone, General Mills, Kellogg, Mars, Mondelez, Nestlé, Pepsico and Unilever. Collectively, these companies make $1 billion a day. Oxfam based its report on seven social and environmental indicators in the food production chain: Small-scale farmers, farm workers, water, land, climate...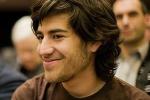 Glenn Ashton - A metamorphosis is underway in making knowledge from institutions of higher learning accessible to all. This change is the open access (OA) revolution. Most new knowledge emerges not from industrial research, but from within the hallowed halls of academia, from our universities, technological institutes and affiliated research organs. The breakthroughs and innovations made in these institutions benefit us in many ways beyond the narrow focus of commercial adoption. In the USA, 58% of...

Venezuelan president,Hugo Chavez's medical condition is the subject of much media speculation. Chavez has had four operations to deal with his cancer. Journalist Jon Lee Anderson argues that "we are in the final stages of Chavismo led by Chavez", as the ailing president's own communication's team acknowledge that his cancer treatments are not really working. Anderson made these remarks during a panel discussion, which reflected on the "Chavez Legacy". The panel,...
Anna Majavu - A Khoi and San umbrella organisation has given the thumbs down to government's latest offer to allow new claims for land stolen from indigenous South Africans before 1913. According to Chief !Kora Danab Hennie van Wyk of the Xoraxoukhoe Khoisan Indigenous Peoples' Organisation, the department of rural development and land reform has chosen "puppets" for its new "consultative process" which will not restore any real rights to the already marginalised Khoi...

Following the acclaimed and controversial, "The Invention of the Jewish People", Schlomo Sand's pioneering new work, "The Invention of the Land of Israel", deconstructs the age-old legends surrounding the so-called Holy Land and the prejudices that continue to suffocate it. What is a homeland and when does it become a national territory? Why have so many people been willing to die for such places throughout the twentieth century? What is the essence of the Promised...